By Nadir Ali
According to astute Chinese strategist and philosopher Sun Tzu, 'the supreme art of warfare" is to subjugate the enemy without using force. Warfare tactics and strategies have undergone a significant transformation as a result of technological advancements. Conflicts are now deadlier, more expensive, and less likely due to the increasing power of conventional and nuclear armaments held by nation-states.
Since the advent of technological development, the generations of warfare have undergone a paradigm shift, moving from the first iteration to the modern 5th Generation of Warfare (5GW). The nature of conflict is changing as new forms of warfare such as information warfare, asymmetric warfare, media propaganda, and hybrid warfare take the place of more established forms of conflict. These new paradigms obscure the distinction between combatants and non-combatants as well as the lines separating times of war from times of peace.
Despite that, instead of the concept of war, which has remained timeless and pervasive throughout human history, technology has had a significant impact on the nature of warfare. Beyond eras and borders, almost every recognised state has been plagued by the scourge of war. In its simplest form, warfare refers to the tactical conduct of war, including the use of weapons against one another and the strategic movement of armed forces.
Simultaneously, modern warfare has undergone a paradigm shift in the past ten years as a result of the introduction of cutting-edge digital technology. These innovations have changed the nature of armed conflict itself and are now essential to the detection and justification of war crimes. The very nature of warfare has changed dramatically as a result of the incorporation of satellite imagery, geolocation services, extensive mobile coverage, the power of cutting-edge artificial intelligence systems, and the use of unmanned aerial vehicles (UAV). This has given military forces and intelligence agencies access to unmatched capabilities in their search for violations of International Humanitarian Law (IHL).
Moreover, wars have been documented throughout the history of human civilization. The weapons and ammunition used in conflicts today have traveled a great distance, progressing past primitive spears, bows, and arrows to embrace the pinnacle of technological prowess. Innovative technologies have made it possible to develop and use nuclear ordinance, celestial armaments, imperceptible aerial devices, precision-guided projectiles, and submerged vessels of incredible power.
Therefore, as weapons have evolved throughout history, so have deployment strategies, which have undergone radical changes. When used covertly to avoid enemies and launch deadly projectiles, the bow and arrow became one of the most common types of weapons in antiquity. The development of armor and shields, however, reduced the effectiveness of such projectiles, spurring the early development of novel weapons.
In the past, advanced military technology has frequently been developed using newly developed technologies. It is undergoing an unprecedented revolution in the current era, which is also known as the "post-modern age" or the "knowledge age." Artificial intelligence (AI), robotics, nanotechnology, and biotechnology are just a few of the many industries that are part of this revolution. From communication and transportation to healthcare and warfare, these developments have the potential to fundamentally alter many aspects of modern life.
But it is crucial to recognize that technology itself is impartial. The way it is applied and used depends on the motivations and moral standards of those using it. Technology advances present enormous opportunities for growth and innovation, but they also raise questions about how they might be misused or how they might exacerbate existing power dynamics.
However, the advancement of technology has consistently fueled the creation of more advanced and lethal weapons in the field of warfare. States have made efforts to take advantage of their technological superiority throughout history. This has led to an ongoing arms race as they struggle to assert their dominance or maintain military superiority.
The current technological revolution must therefore be approached by society with care and responsibility. To improve living standards, address global challenges, and foster international cooperation, for example, efforts must be made to ensure that the advancements are focused on peaceful and constructive goals. We can work to avoid potential pitfalls and maximize the benefits of technology in fostering a more just and prosperous future by taking into account the lessons learned from history.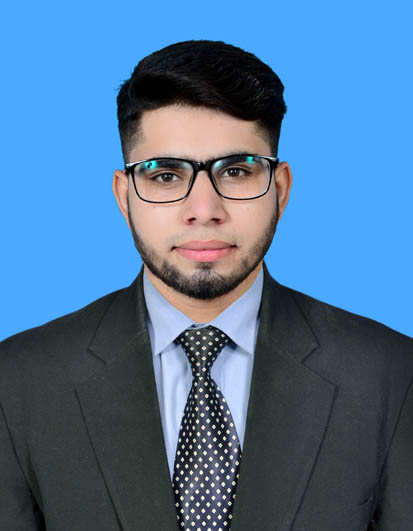 Nadir Ali holds a bachelor's degree in Strategic and Nuclear Studies from the National Defense University, Islamabad. He has written for Modern Diplomacy, Pakistan Today, Pakistan Observer, and numerous other publishers. He tweets at @hafiznadirali7 and can be reached at hafiznadirali7@gmail.com
Disclaimer:
The views and opinions expressed in this article/Opinion/Comment are those of the author and do not necessarily reflect the official policy or position of the DND Thought Center and Dispatch News Desk (DND). Assumptions made within the analysis are not reflective of the position of the DND Thought Center and Dispatch News Desk News Agency.