Biography of Sheikh Saud Al Shuraim, the Imam & Khateeb of Masjid Al Haram, Makkah Al Mukarramah, from 1991 until 2022.
Sheikh Saud bin Ibrahim bin Muhammad Al Shuraim
Born: 29 Jumada Al Akhir 1386 / 15 October 1966
Riyadh (Saudi Arabia)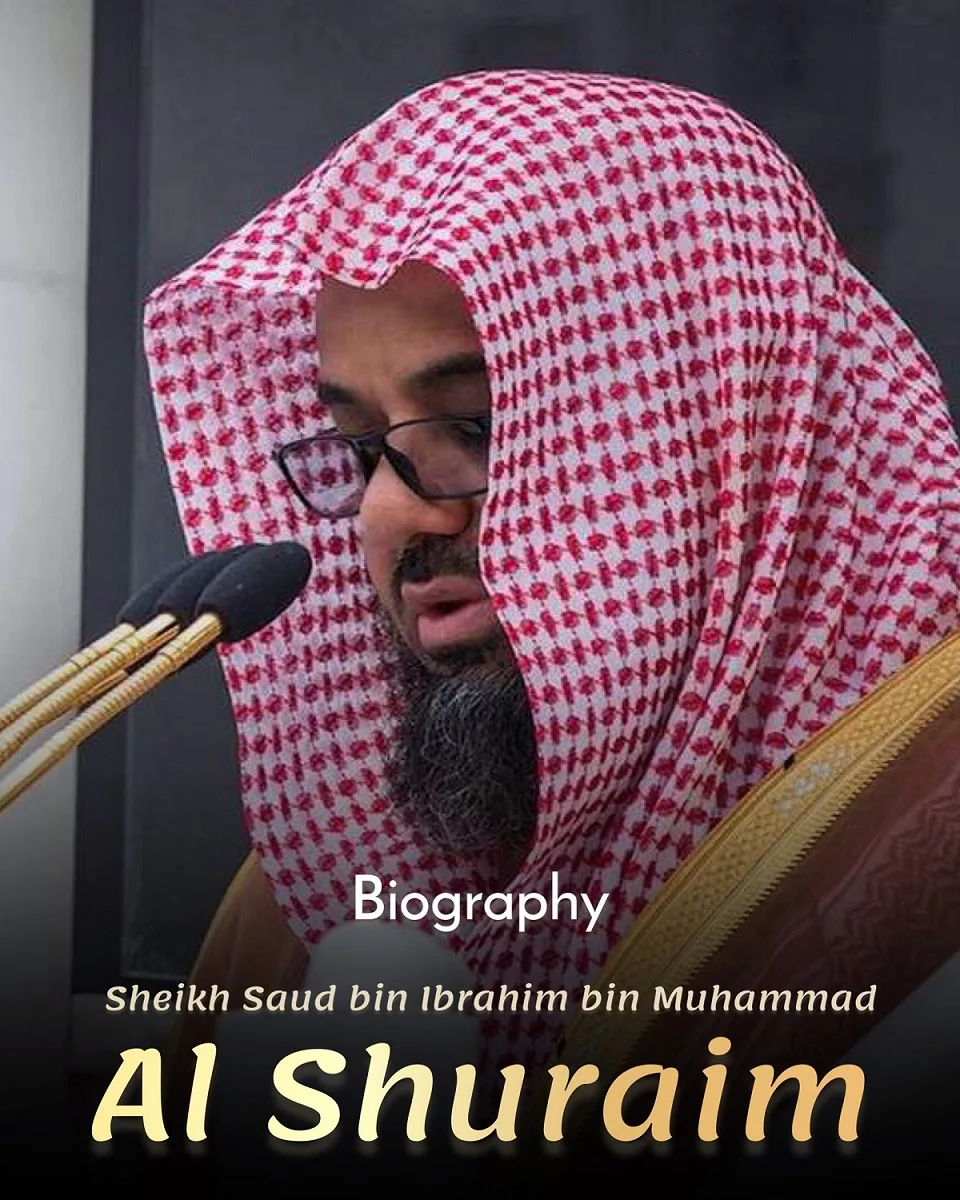 Sheikh Saud Al Shuraim grew up in the Saudi Capital, Riyadh. His grandfather was the Prince of Shaqra.
He received his primary education at Al Areen School & Secondary education at Al Yarmoukh High School.
He memorised the Qur'an within 6 months in his late teens during the 80s. In his own words this was based on personal diligence without a teacher.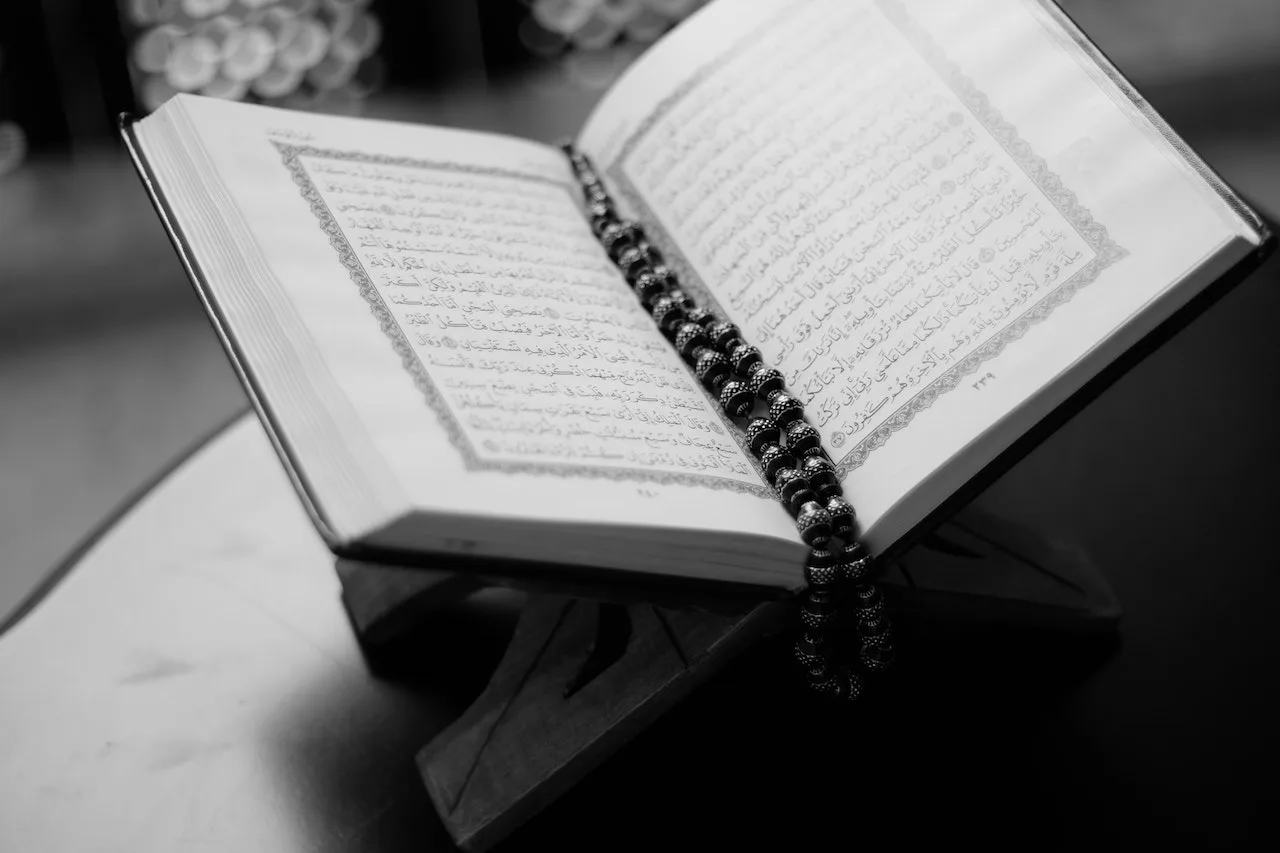 In the year 1406 (1985) until 1410 (1990), he was leading worshipers in Taraweeh and the obligatory prayers at the Mosque of the Ministry of Finance in Al Rabwah district.
It is worth noting that he was not an official Imam at the Masjid but his Imamat was voluntary.
In the year 1409 (1989), he obtained a bachelors degree from the University of Imam Muhammad bin Saud (Riyadh), in the subject of Creed and Doctrines from the Faculty of Fundamentals of Religion.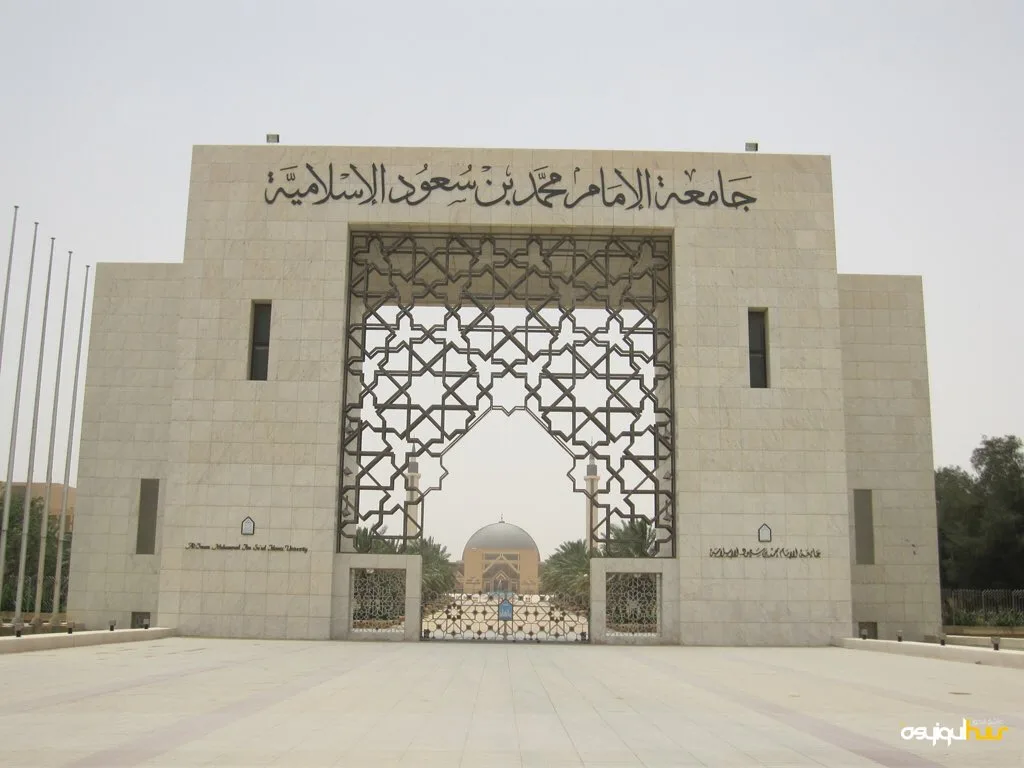 A year later he joined the Higher Judicial Institute at the university where he obtained a Masters degree, and soon he was appointed as a teacher.
In the year 1412 (1991), a royal order was issued by King Fahd assigning Sheikh Shuraim as an Imam of Masjid Al Haram following the recommendation and nomination of Crown Prince Naif bin Abdul Aziz (who he prayed the funeral prayer upon in 2012).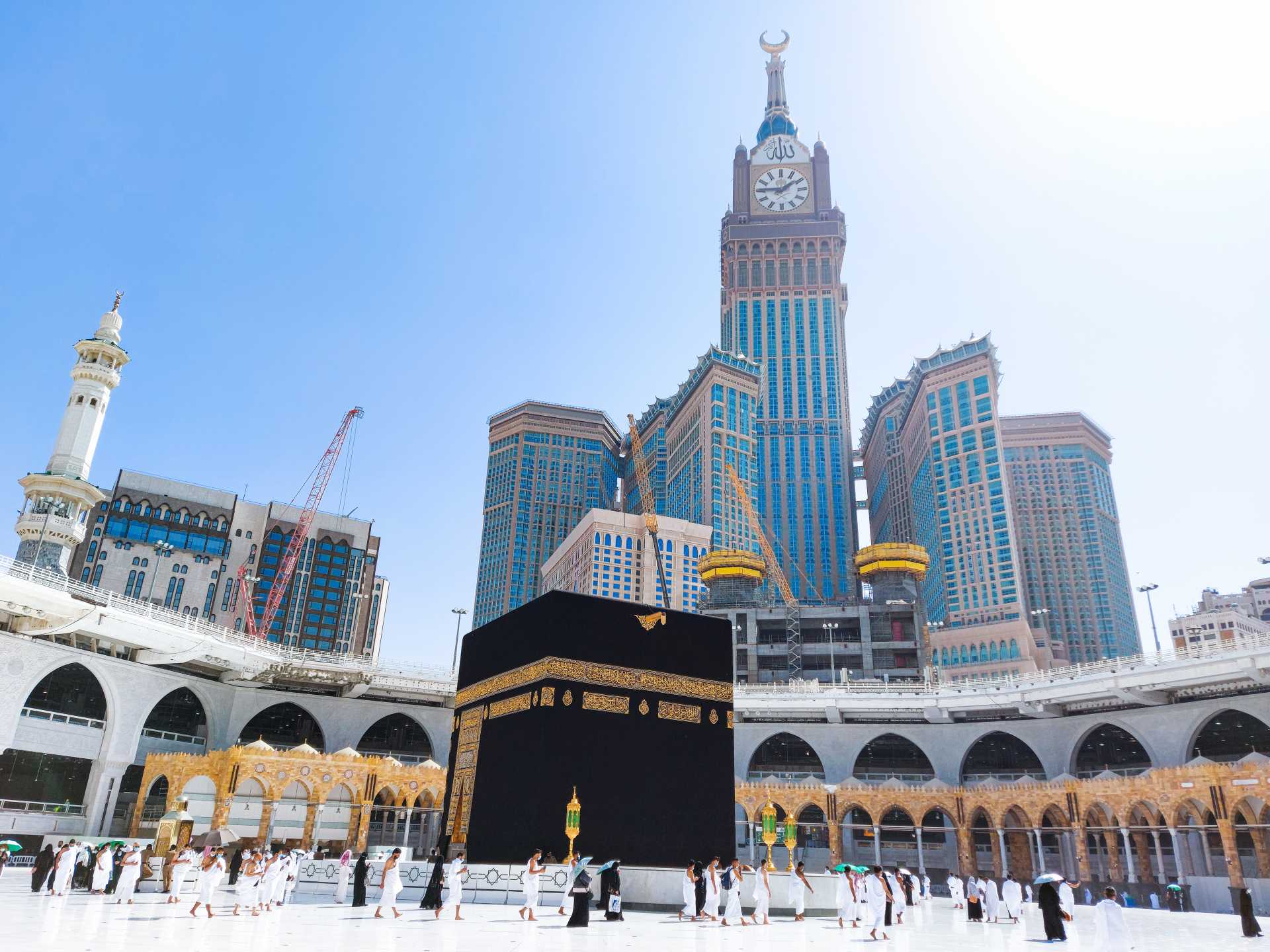 His first Salat was Isha in Rabi Al Awal 1412 (September 1991), and he was accompanied by the late Sheikh Muhammad Subayyil.
He was assigned Khateeb the following year and his first Jum'uah Khutbah was delivered on 2nd Shawwal 1413 (March 26, 1993).
During 1413 (1992) he was assigned by King Fahd as a Judge at the High Court of Makkah, where he would work on criminal cases and hand out the necessary sentences.
During Ramadan 1414 (1994), the Presidency of Masjid Al Haram assigned both Shuraim & Sudais to lead Taraweeh each night solely. This continued year after year for a decade until 1425 (2004). Thus, his voice became world renowned heard by millions.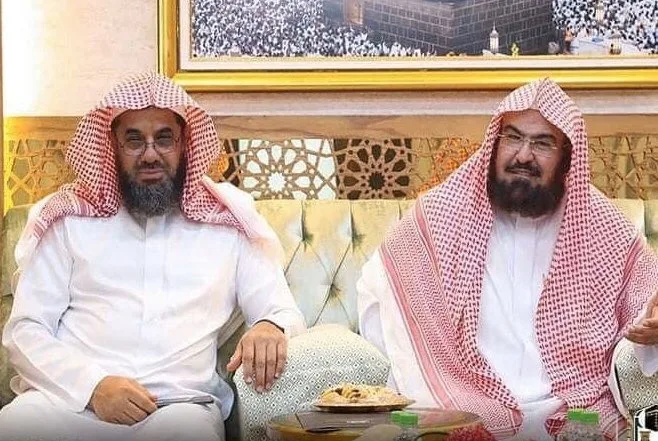 A royal order was issued in 1414 H, appointing Shuraim as a teacher & lecturer in Masjid Al Haram. Monday, Wednesday & Saturday of each week were allocated for him to deliver lessons. At that time he would lead Fajr more often and his voice became famous for the dawn prayers.
The Sheikh devoted himself in obtaining a doctorate at Umm Al Qura Uni in Makkah in 1416, and he received it with excellent grade. He was approved as a lecturer at the university and later became vice Deen (retired from in 2022).
In 1431 / 2010 he gained his professorship.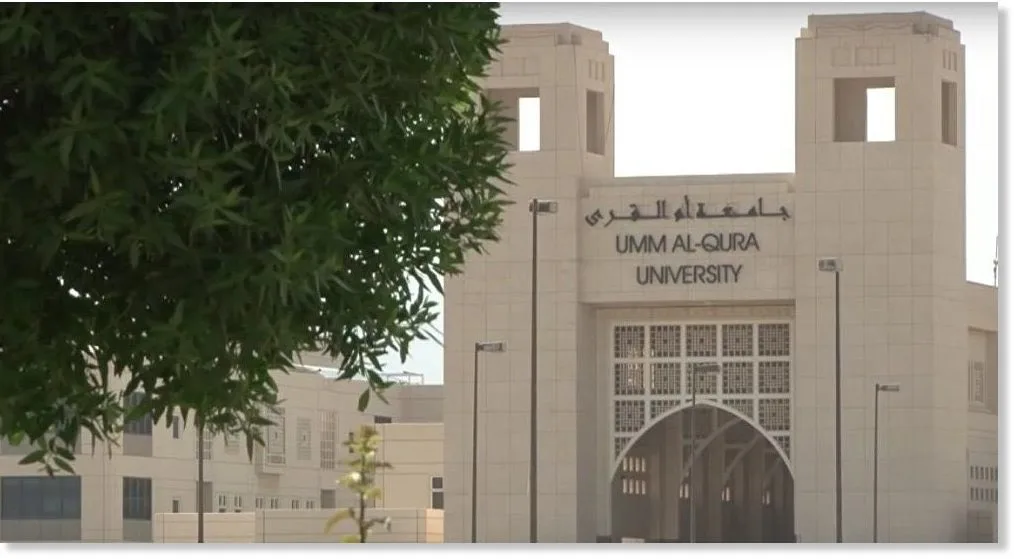 Sheikh Saud Al Shuraim was known for his written work, from pieces of poetry to his interest in Islamic heritage and research.
He had authored approximately 15 volumes of books on Aqeedah, Fiqh, Hajj & Umrah, his personal sermons & Islamic jurisprudence.
In his career as Imam of Masjid Al Haram, he visited several countries including Britain in 1420 (1999), UAE twice in 1422 (2001) & 1417 (1997), Indonesia in 1423 (2002), 1429 (2008) & 1432 (2011), and India three times from 1431 to 1433  (2010 to 2012).
Among his positions at the General Presidency, Shuraim was part of the committee to select new Muadhins, and he remained in that position until last year.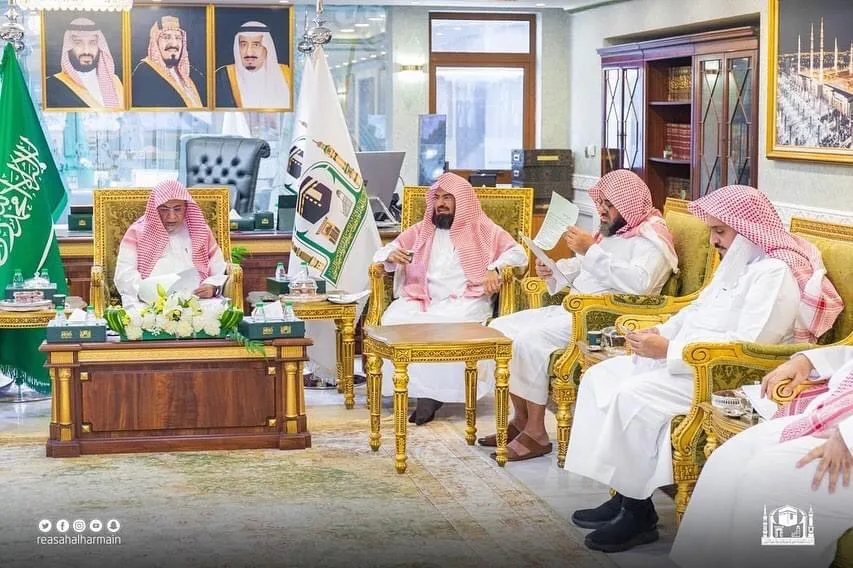 Following 32 years of service to the Haram, Sheikh Saud Al Shuraim was dismissed by the administration of Masjid Al Haram. He bid farewell to his position through a self written poem.
His last Salat as Imam of Masjid Al Haram was Maghrib, 12 Rabi Al Awal 1444 (October 8, 2022).
Source: Haramain Archive (@muslimmakkah)