ISLAMABAD, Pakistan: Having been bestowed with development projects recently, the dwellers of Bhara Kahu yet remain deprived of a proper waste management system as in the absence of trash bins, piles of garbage are found everywhere causing multifaceted issues.
Though it's been a long-standing demand of the locals to place trash bins at least on main roads to dispose of the garbage; however, nothing substantial has been done yet.
Therefore, the people are left with no option but to dispose of the garbage in empty plots and along the sides of the roads.
Resultantly, heaps are garbage are not only causing stink in the air but when they are burnt, poisonous fumes are emitted from them which pose a serious health hazard to residents.
Ikram Khan Jee, a Mardan resident in his late 40s, told the Dispatch News Desk (DND) news agency that he established a Refreshment Centre alongside the Kiyani Road in Bhara Kahu a few months ago but it has now been surrounded by litter.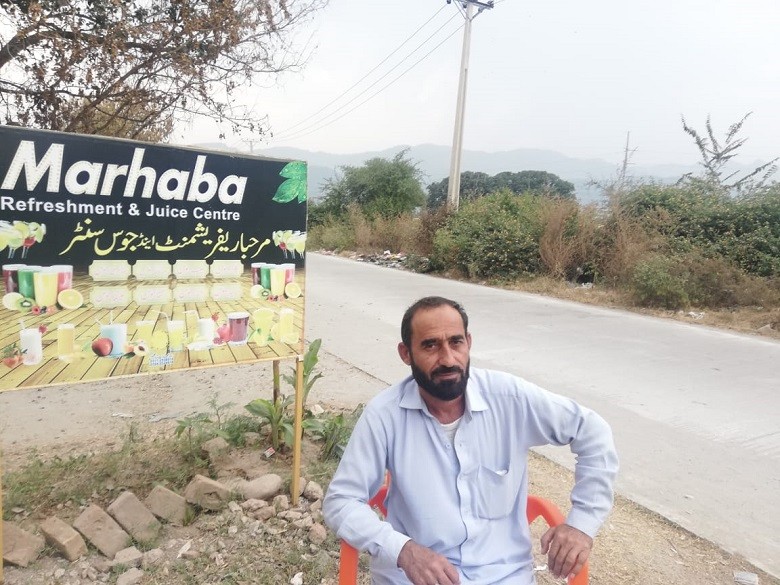 Voicing his outrage over the administration's negligence, Ikram said that initially once or twice, the garbage lying everywhere around was cleared but no proper and permanent solution was applied.
Therefore, he added that it's become a grave concern for him as he finds it difficult to run his business in such a stinking environment.
Saqib Imran, a local resident, told that it's appreciable that the long-dilapidated Kiyani road has now been rehabilitated, and further projects are in the pipeline and even tenders for the Kiyani bridge and installation of street lights have already been issued; however, the nonexistence of the garbage disposal system remains a long unfilled demand.
Saqib said that though the sanitation staff using the heavy machinery clear the garbage from the Main Murree Road (now renamed as Srinagar Highway) and dump it near Dhoke Gillani but they must also carry out the garbage collection within the residential areas.