The hot pot, which originated in Karachi and has now spread to Lahore, is one expanding food trend that we've observed over the past three years. It has now established itself as a staple at small gatherings. The "hype" is real, trust me when I say that! 4 places to get hot pot in Lahore is given below:
The Chinese Hot Pot has developed into an enjoyable activity to partake in with your loved ones. You don't "hot-pot" with individuals you don't like, which is another fundamental guideline. In addition to eating together at a single table, you are also cooking your meals in a same pot.
So what exactly is the Hot Pot?
The #hotpot idea is straightforward. You place a portable stove in the center of the table with a pot of homemade broth cooking within. Plates of prepared meat, seafood, and vegetables are arranged all around it, waiting to be cooked in the broth.
Note: Because the products you select have varying pricing, the Hot Pot's cost could go up as you add additional items.
4 places to get hot pot in Lahore 
We're going to list 4 places to get hot pot in Lahore where you can get some hot pot simmering and satisfy your comfort food hunger.
NOVU 
We are incredibly happy that Novu has included Hot Pot. the notion of picking your own ingredients, including rice noodles, green onions, chicken, prawns, dumplings, and chilli oil. Also keep in mind that it cooks in around 5 to 10 minutes and is amazing!"
CHINATOWN
HOKO hot pot, which is authentic Chinese masala and can be made mild or spicy depending on your desire, has also been introduced in China Town. It's wholesome, delectable, and a perfect treat for these chilly winter nights.
BOZO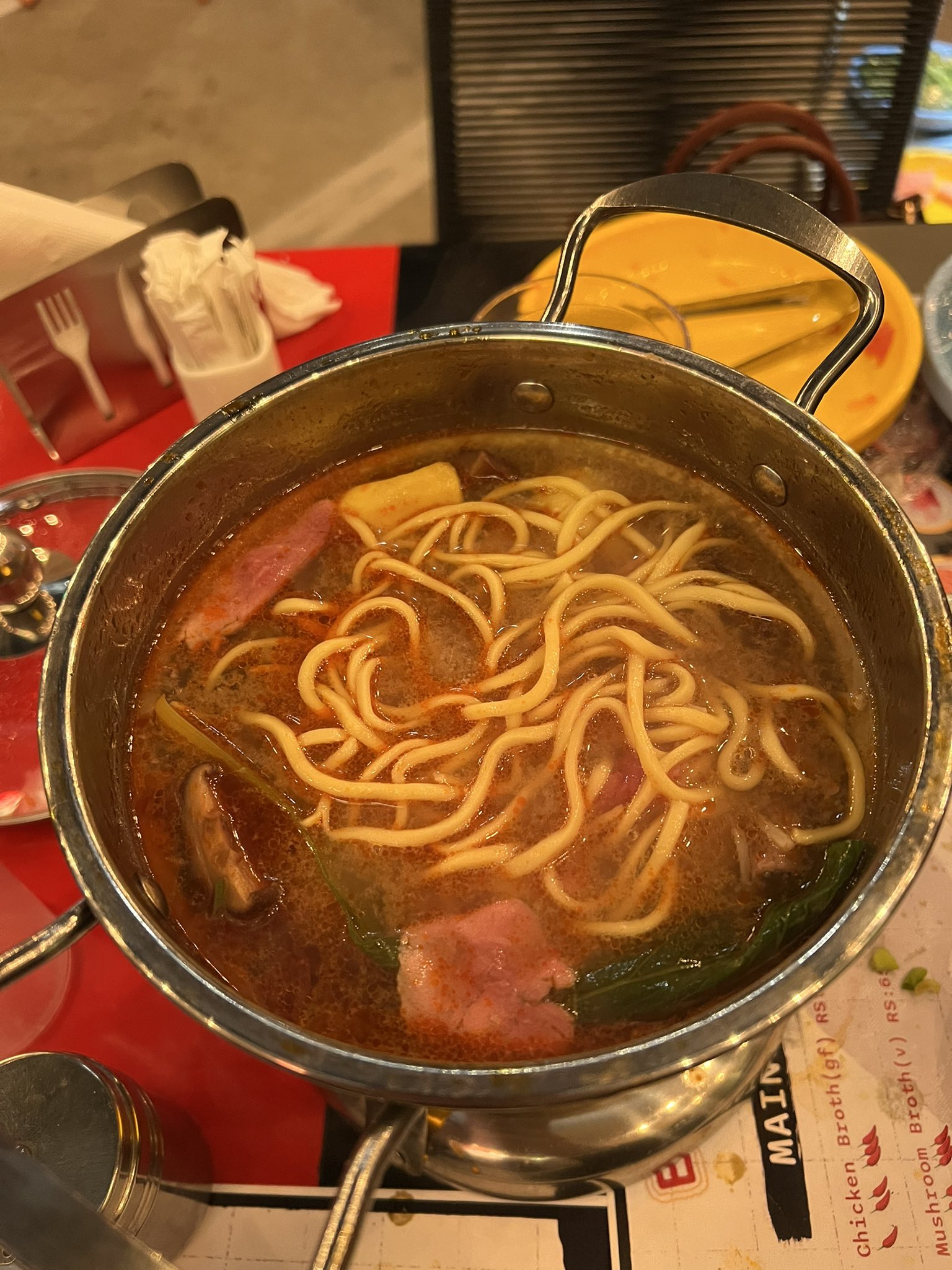 Our favorite influencers have already been spotted testing out Bozo's incredibly epic hot pot since it recently opened its doors. We may have heard conflicting opinions on their Wagyu Beef Barbie Doll entrée, which got Bozo caught in a "moment". But we always suggest that everyone go through everything on their own.
Kim's Hot Pot
Kim's Hot Pot is known for its delicious hot pot offerings, allowing you to choose from various broths, meats, and vegetables to create your own customized hot pot experience.