It is a necessity for humans to relax once in a while and having good food with good company is all you need for that. Something warm in the cold evenings of winters or something cold in the hot afternoons of summers, sounds refreshing right! This is your chance to treat yourself with a whole feast at some of the best hi-tea places in Islamabad.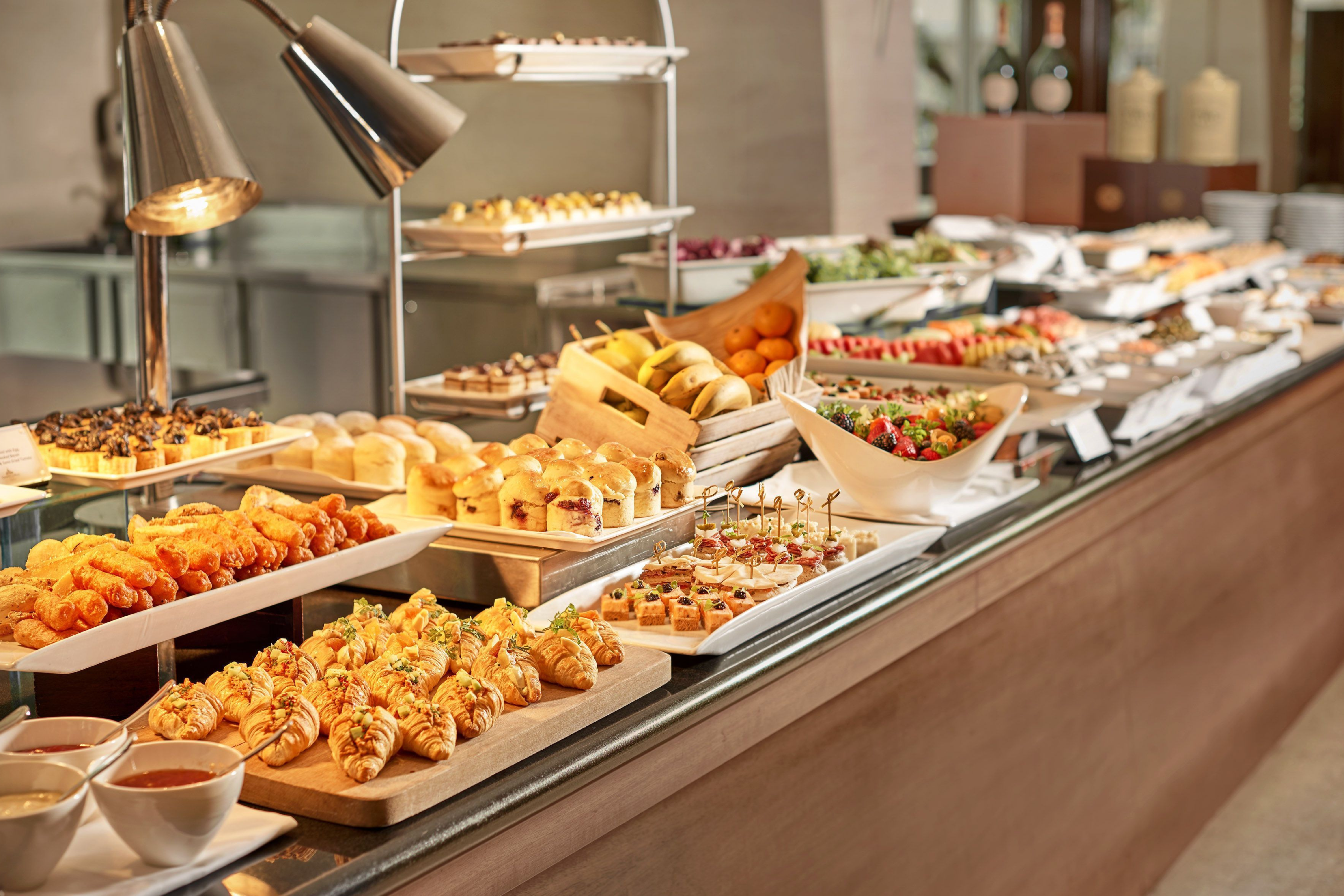 List of Best Hi-Tea Places in Islamabad
Mindanos

The Monal 

Street 1 Cafe

Tuscany Courtyard

Atrio Cafe & Grill

English Tea House

Yum Chinese and Thai

Chaaye Khana

Des Pardes restaurant

Khiva Restaurant
Mindanos
Mindanos is a casual enough restaurant for a formal gathering. This place offers a nice ambiance with delicious food to their guests. Get your life spiced up with more than 30 dishes in their hi-tea menu with desserts on the side. They have two slots for their hi-tea with everything entirely fresh and perfect. Their two proposed hi-tea timings are:
Slot 1: 3 PM – 4:45 PM

Slot 2: 5:15 PM – 7 PM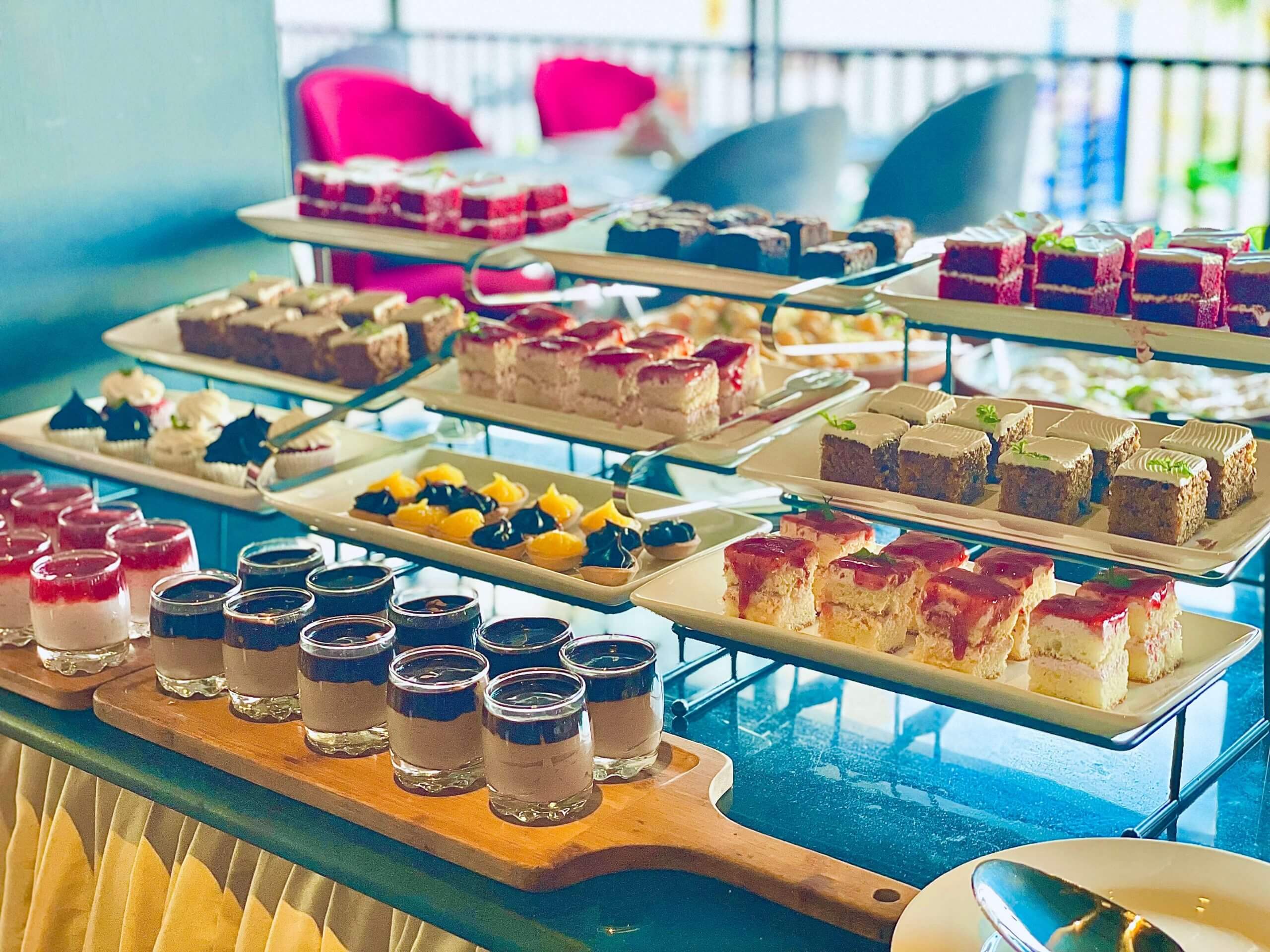 The Monal
The Monal restaurant is offering a generously fulfilling hi-tea menu for their guests. This restaurant is located on the rooftop of the most popular hotel of Islamabad, Monal. This place serves the serenity of the views and a delicious hi-tea menu side by side to their guests. The hi-tea menu is definitely the perfect blend of traditional and contemporary cuisines.  
Hi-tea timings: 3 PM – 7 PM.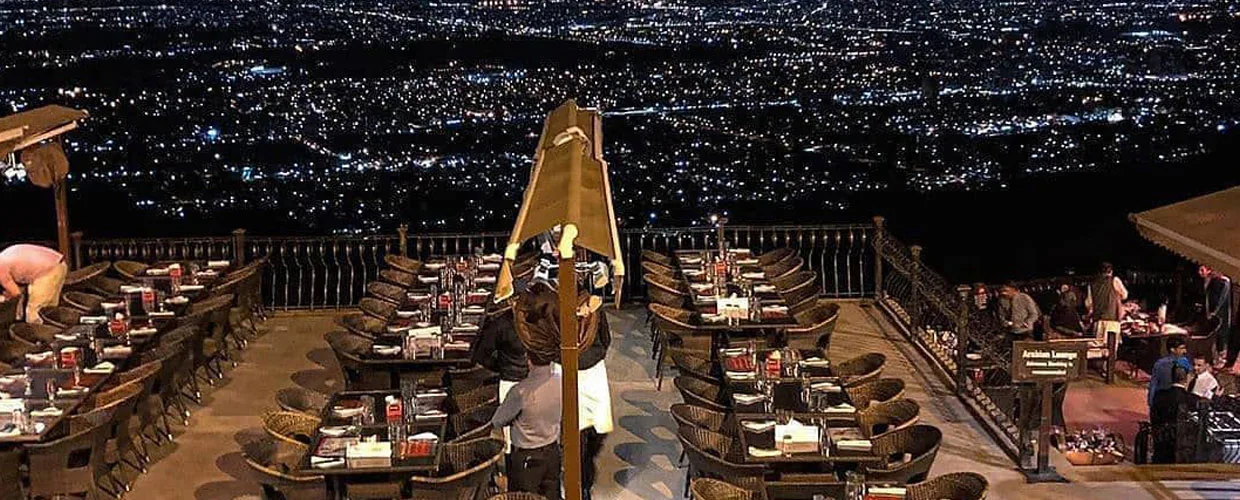 Street 1 Cafe 
Looking for a place for fine dining, this cafe is for you. Street 1 cafe is quite well-known among the natives for its decent and sophisticated ambiance with elegant outdoor seating arrangement. It comes under one of the best hi-tea places in Islamabad. Their hi-tea platter features Buffalo wings, shawarma, chicken skewers, falafel, finger fish, chana chaat, Mexican cups and much more. This platter is enough to be consumed by two. 
Timings for Hi-tea at Street 1 Cafe are: 4 PM – 7 PM.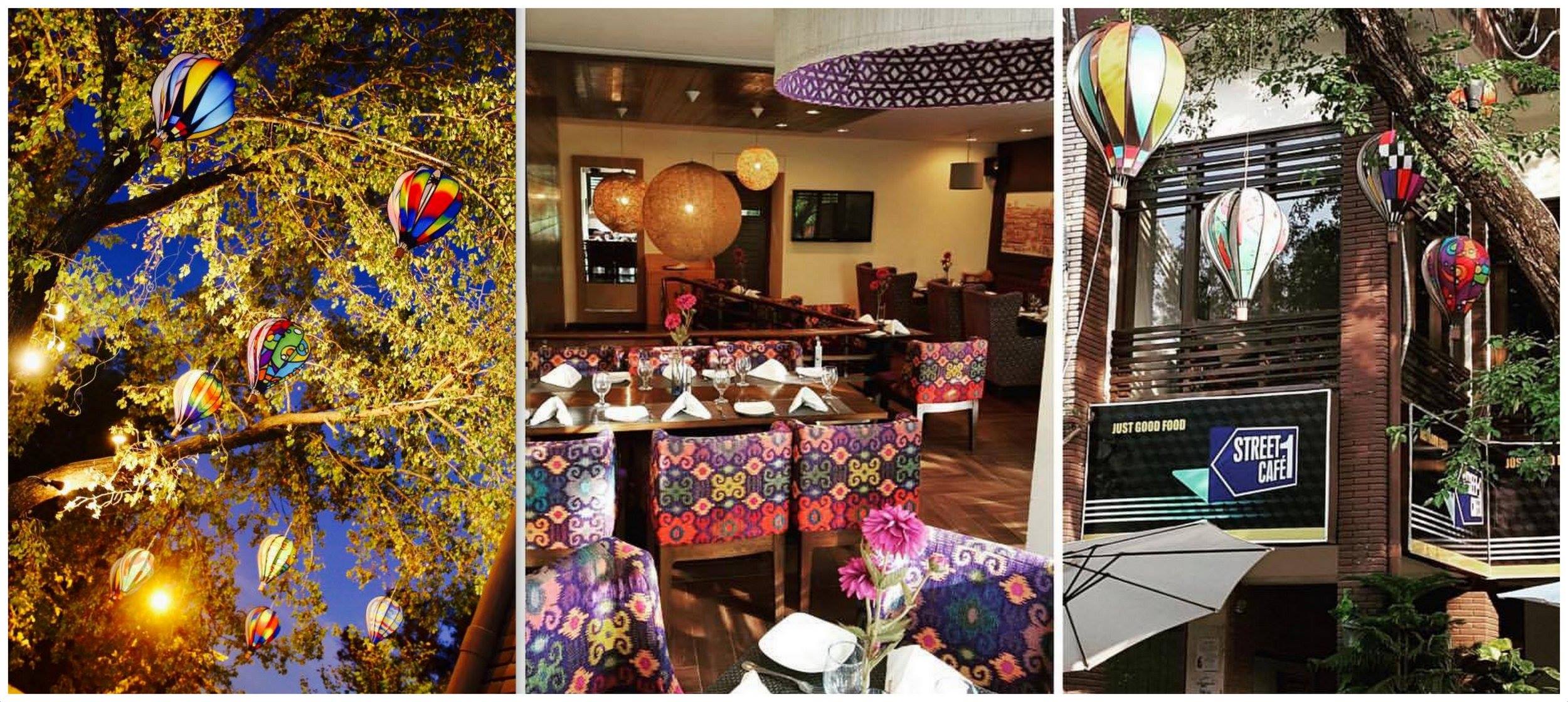 Tuscany Courtyard
Tuscany courtyard is the best hi-tea place in Islamabad to offer you more than 35 items in their hi-tea menu. The menu comprises soup, salads, cold mezze, main course, desserts, and chaat corner. Definitely the best place to enjoy some quality time with your family or friends. Their hi-tea buffet is offered on Friday, Saturday and Sunday.
Timing for Hi-tea at Tuscany Courtyard: 4 PM – 7 PM.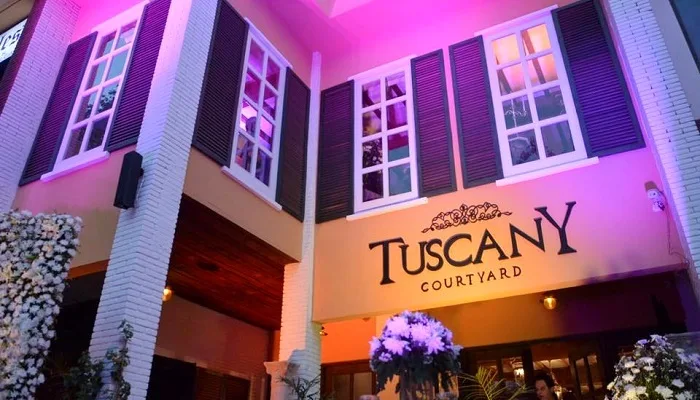 Atrio Cafe & Grill
Everything you need to have a wonderful day, this place has it all. From spectacular views of Margalla Hills to a scrumptious hi-tea menu, they serve you with their best abilities. The antique decor and ambiance adds up plus points to this best hi-tea place in Islamabad. Their hi-tea platter features chicken wings, penne pasta, sandwiches, refreshing drinks, cakes, tea or coffee and a lot more, for two persons. 
Hi-Tea Timings: 3:00 pm to 6:30 pm
English Tea House
The English tea house is one of the best hi-tea places in Islamabad. This cafe has a beautiful Victorian-style interior and atmosphere. Their details are fanatical, the ambience and the Victorian vibes of this cafe makes it even more beautiful. If you are someone who enjoys the old Victorian vibes, you might need to check out this cafe. The aroma of freshly baked goods and freshly brewed coffee surrounds the cafe all the time. Their hi-tea platter is quite famous for its perfect combination of delights. Quiche, fried cod, chicken skewers, chicken puffs, pizza rolls, chicken sandwiches, various pastries, cheese, and fresh fruit and many other items are included in their hi-tea menu. 
Hi-tea timings at English Tea House: 3 PM – 7 PM.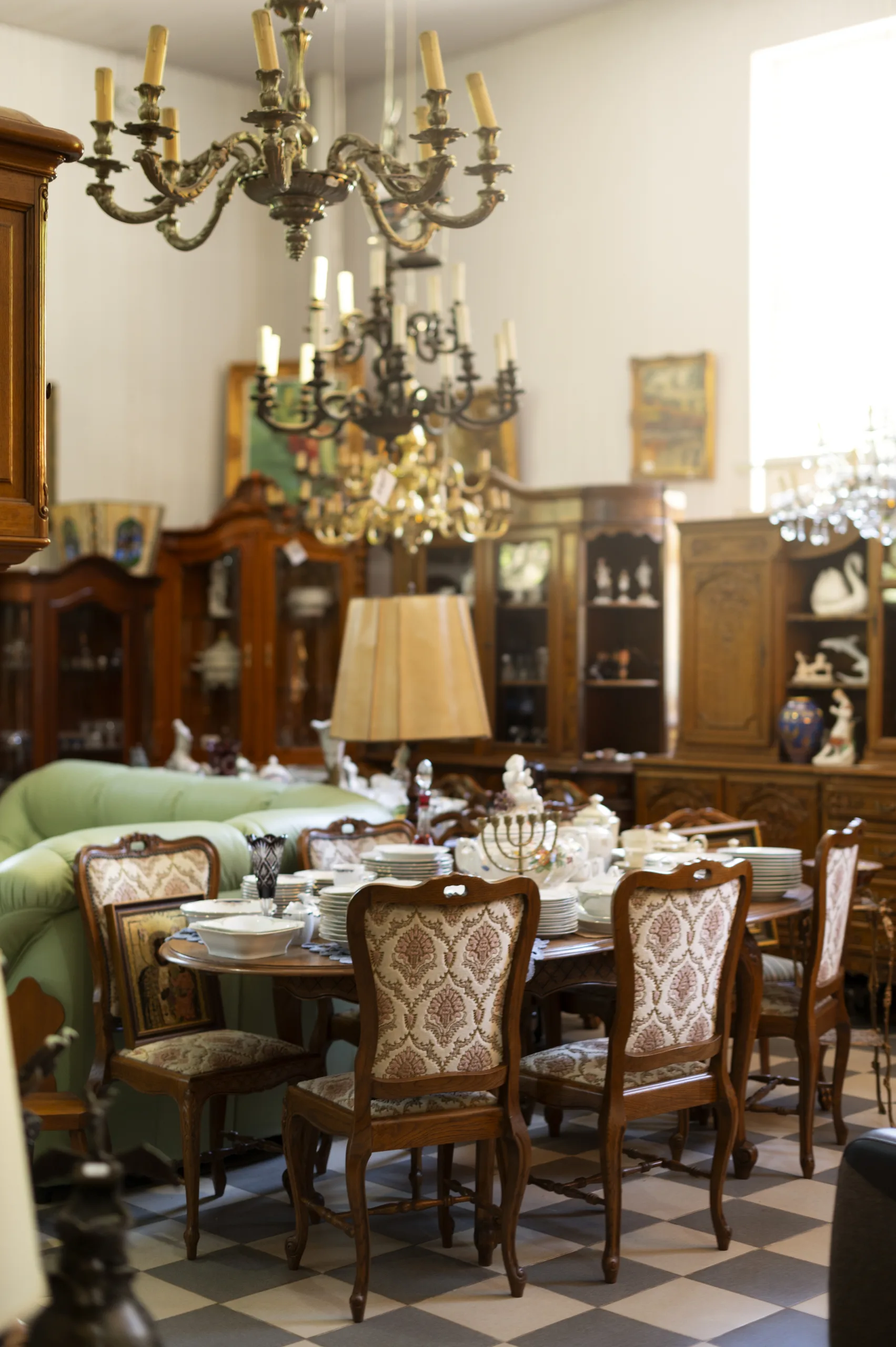 Yum Chinese And Thai
If you are a fan of Chinese and Thai cuisines, this restaurant is for you. They serve the best Chinese and Thai dishes in town to their guests. A very relaxing atmosphere along with scrumptious food and that's all. You can enjoy their delicious hi-tea menu consisting of more than 42 dishes for a wonderful and flavourful experience.   
Yum Chinese and Thai Hi-Tea timings: 3:30 PM – 5:00 PM and 5:15 Pm to 6:45 PM.
Chaaye Khana 
This place is one of the best hi-tea places in Islamabad for a reason. The highlight of this cafe is its authentic taste of tradition. The ambiance at this place is just so mesmerizing as their motto says, "come for the food, stay for everything else." This cafe has to be the best classic cafe that gives off the traditional vibes through everything. Chaaye Khana offers its customers an extensive hi-tea menu of more than 65 dishes. Enjoy different delicacies on their menu for a wonderful experience.  
Hi-tea timings of Chaaye Khana: 4 PM – 7 PM.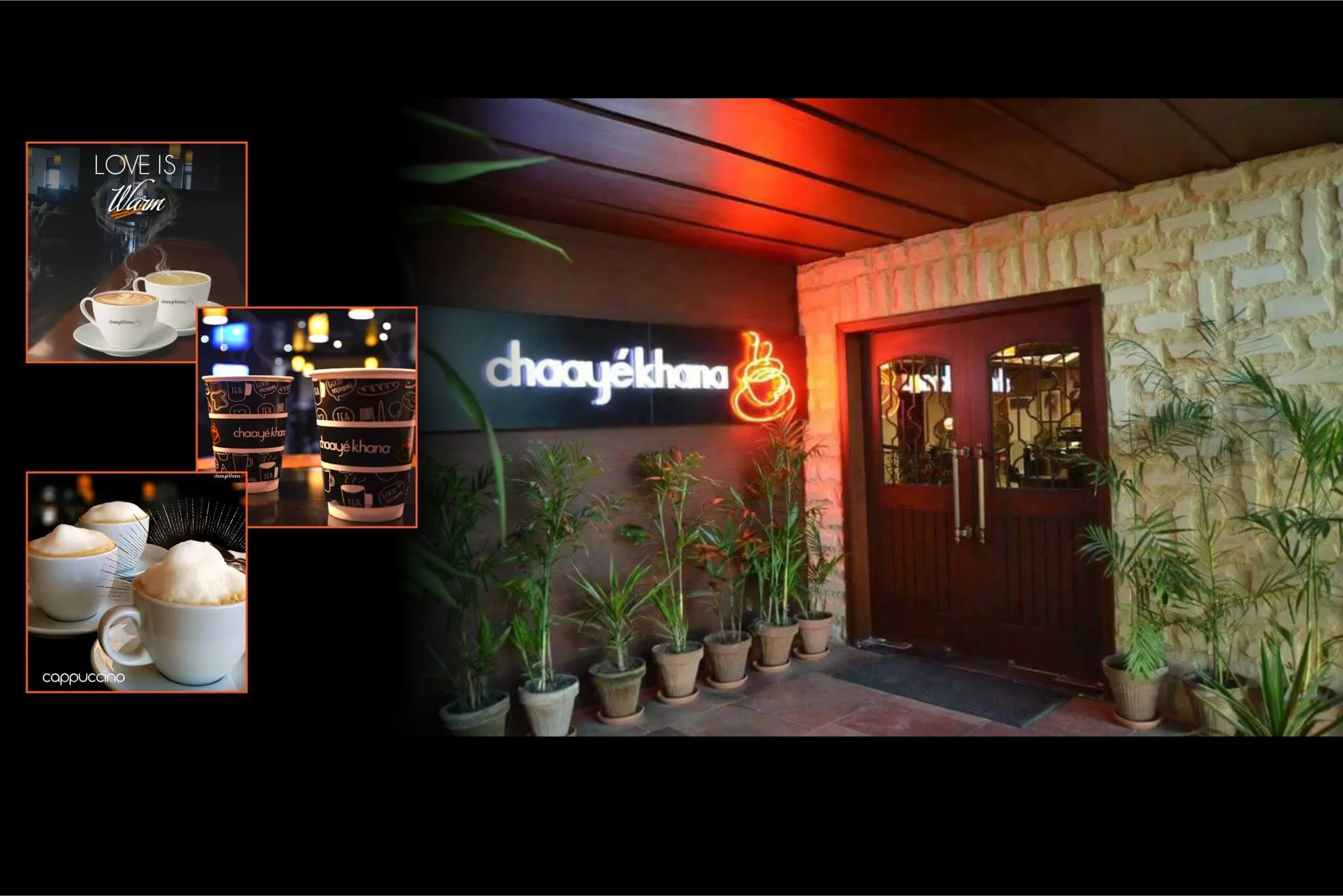 Des Pardes Restaurant
If you are a big fan of nice food and cozy places, then this hi-tea place fits perfectly on both fronts. Des Pardes restaurant is among the best hi-tea places in Islamabad. This restaurant serves delicious Mughal and continental cuisines. They offer hi-tea services on a regular basis with over 35 dishes on the menu. High quality food and a nice and cozy ambiance, what else do you want for a wonderful evening! 
Hi-tea timings of Des Pardes: 3 PM – 7 PM.

Khiva Restaurant
Khiva restaurant offers a generous hi-tea menu at affordable prices. Their hi-tea menu features more than 35 dishes of different cuisines. All of the dishes are really delicious and top-notch quality. As we know that eating is a necessity but eating delicious food is therapy. Try out their amazing hi-tea for an extensive experience.  
Hi tea Timing of Khiva is: 4 PM – 7 PM.