You are not alone if you feel confused by the variety of infant milk options. Let me introduce this by saying that there is no one brand of baby milk that is best for all babies before I begin to recommend my personal choices for milk formula. Before being made available in stores, every bottle of baby milk on the market must pass nutritional and safety inspections by food authorities. This is not to say that all infant milk formulae are alike, though. Best formula milk for baby 0-6 months in Pakistan details is given below: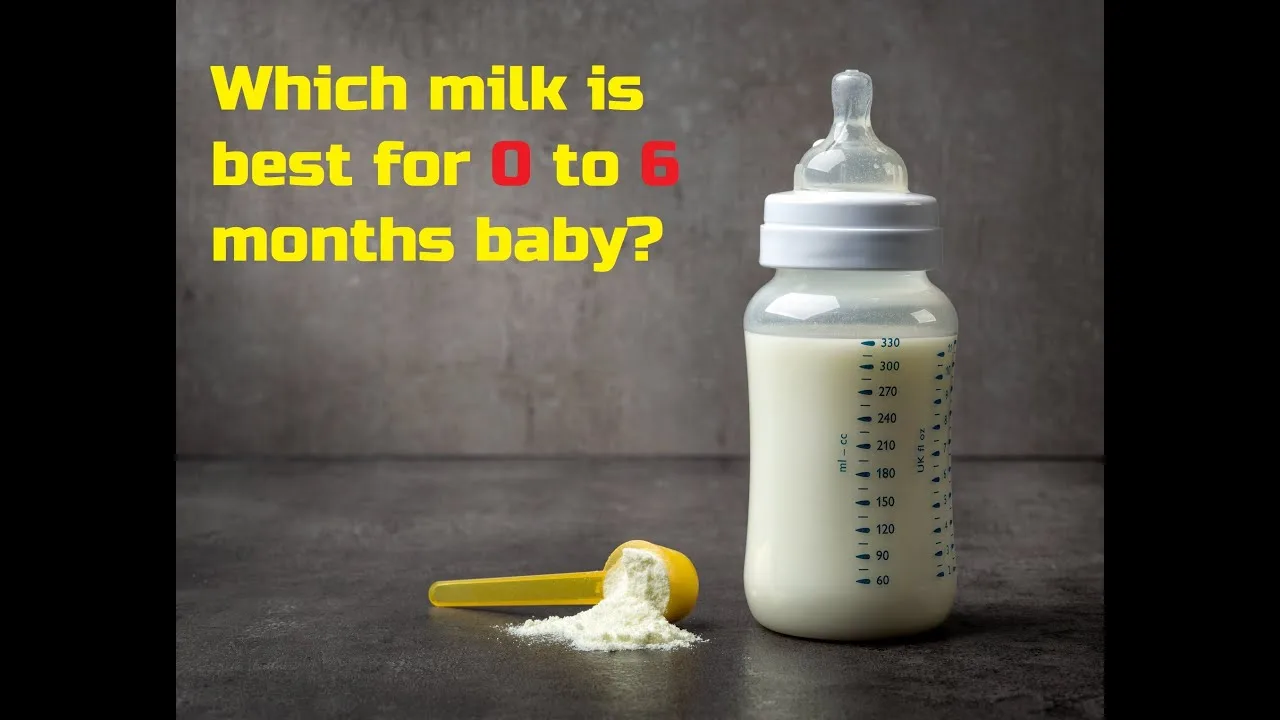 There are three different types of baby milk formulas: powdered, liquid concentrate, and ready-to-drink. Before feeding, the liquid concentrate and powdered baby milk must be combined with water. While ready-to-drink formula has already been diluted with water, as the name suggests.
In addition, the choices for milk formula center on the content. The majority of them contain cow's milk, although there are formulas containing soy and protein hydrolysate for infants with particular allergies and intolerances.
Whatever brand of infant milk formula you choose, make sure you follow the manufacturer's or doctor's directions for mixing it, since too much dilution will reduce the formula's nutritional content and too little water might injure newborns' tender organs.
Best formula milk for baby 0-6 months in Pakistan
Mothers in Pakistan are particularly worried about the wellbeing of their children. best milk powder for your baby. The majority of moms rely on formula milk, which has all the necessary nutrients in the right amounts for a child's development. To ensure the safety of these formula milks and milk powders for the kids, they go through a number of testing methods.
Here is the list of the Best formula milk for baby 0-6 months in Pakistan:
NESTLE Lactogen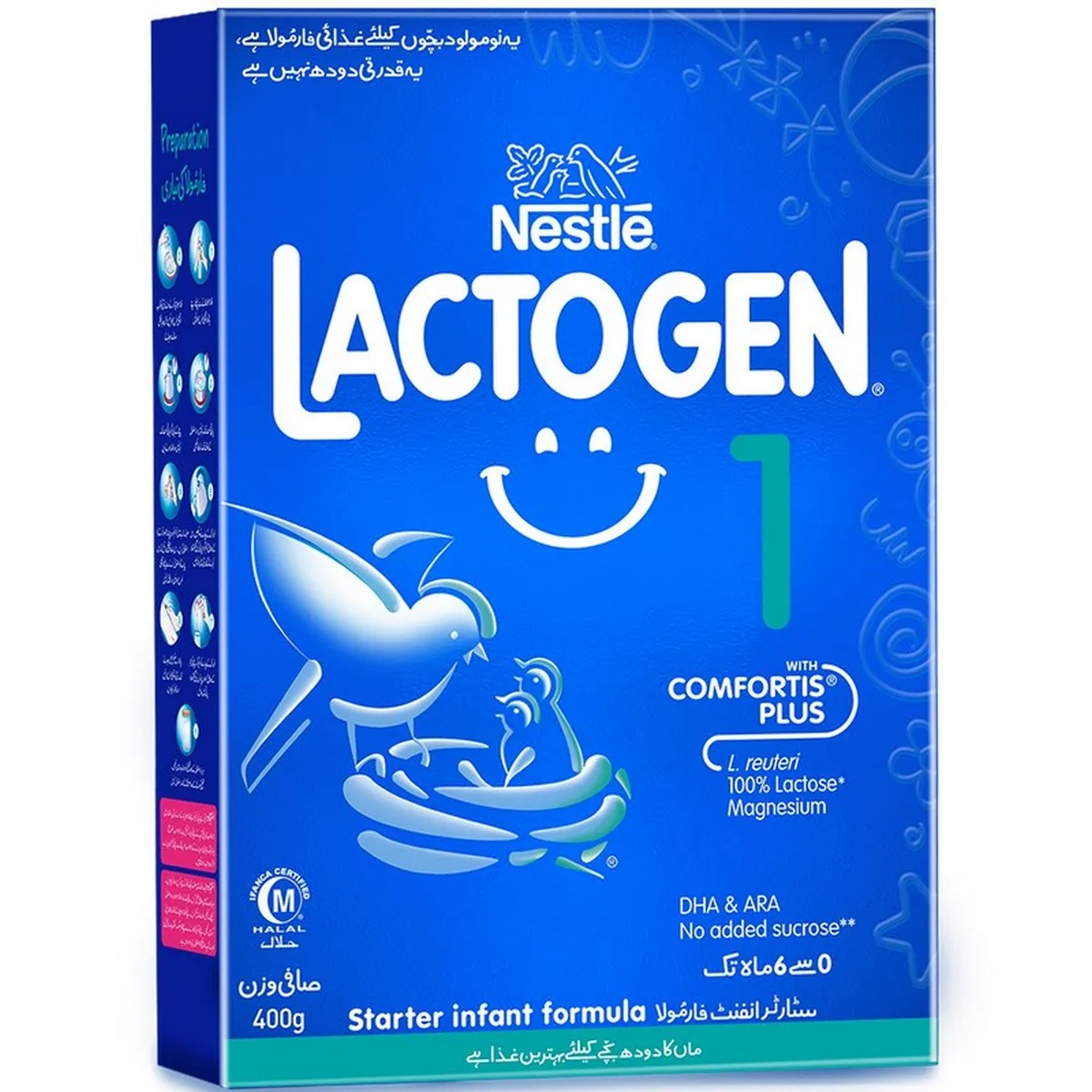 The first few weeks after birth are crucial for newborns. They are not accustomed to the outside environment, and their organs are relatively little. In these situations, everything utilized on babies must be compatible with their physiological needs. A spray-dried infant formula incorporating probiotics (L. reuteri) is called Nestlé LACTOGEN 1. Its formula is specifically made for newborns who are not breastfed. Whey protein, an easily digestible protein that is crucial for growth and development, is present in this formula milk in the proper amounts. It comes in a bag within a box, protecting the hygiene of its parts and making it easy to use.
Meiji FM-T
The inability of a child to digest milk protein causes lactose intolerance, a common issue among infants. This circumstance is the agentic issue. The best infant formula protects your children from harmful microorganisms and helps them recover from lactose intolerance. Additionally, it promotes immunity and brain development.
Aptamil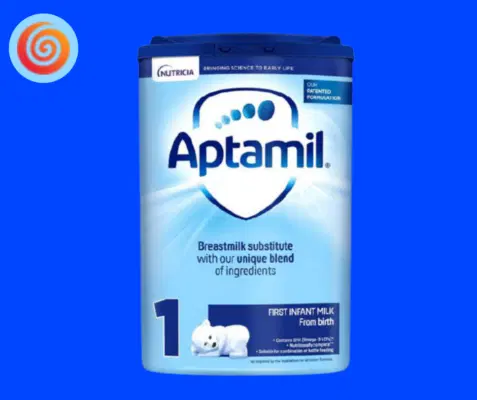 A tasty new line of whole grain cereals for kids called Aptamil Toddler Gold is available. Vitamins and minerals have been added to it to assist typical cognitive growth. Three delectable flavors—Apple & Blackcurrant, Pear & Apricot, and Banana & Strawberry—as well as two distinct pearl textures—Smooth Pearls and Crunchy Pearls—are offered in Aptamil Toddler Gold.
The additional nutrition in Aptamil infant milk formula helps your developing toddler and the transition from milk feeds to solid meals. The 12 important vitamins in Aptamil Growing Up Milk, including vitamin D for healthy bone growth, are included in its formulation. It contains a mixture of galactosa- and fructose-oligosaccharides that promotes regular cognitive development.
Nestle NAN Optipro
Nestlé NAN OptiPro is a range of infant formula products manufactured by Nestlé, a multinational food and beverage company. These formulas are designed to provide nutrition for infants and young children. The "OptiPro" in the product name likely refers to the optimization of the formula to provide essential nutrients required for the healthy growth and development of babies.
Nestlé's infant formula products typically aim to mimic the composition of breast milk as closely as possible, providing essential nutrients such as proteins, fats, carbohydrates, vitamins, and minerals that are important for a baby's development.
Meiji Pre Special Formula
Meiji Pre Special Formula" is a product offered by Meiji, it is a infant formula specifically designed for premature or preterm infants. Preterm infants have unique nutritional needs, and specialized formulas are often formulated to meet those needs, including higher calorie content and specific nutrient ratios to support their growth and development. These formulas aim to mimic the nutritional composition of breast milk as closely as possible to support the healthy growth and development of infants.