TURBAT, Pakistan: The Opening Ceremony of three-day Makran Festival 2018 was held at Kech Stadium in Turbat on Friday, organised in connection with Baloch Cultural Day in order to promote rich Baloch heritage.
The Commander Southern Command Lieutenant General Asim Saleem Bajwa was the chief guest.
While speaking on the occasion, the Commander Southern Command said that overwhelming turn out of people at the stadium is testimony of zeal and enthusiasm of the people of Balochistan towards Pakistan.
Lt General Asim Bajwa said that development projects under Khushal Balochistan Program for Makran division are carefully designed to cater for the needs of the people which will be inaugurated shortly. He also wished all Baloch on the occasion of Baloch Cultural Day.
Earlier march in by players of various sports being played during the three days gala was the highlight of the Opening Ceremony. Different games of festivities including display of Live Stock was also appreciated by the audience.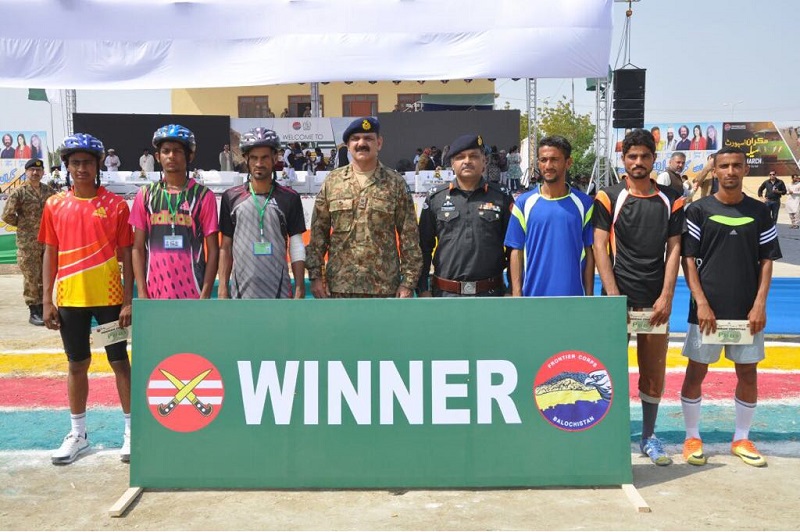 The Commander Southern Command Lt General Asim Saleem Bajwa and local notables distributed prizes amongst winners of different games/Live Stock competition.
During the course of ceremony, 118 laptops were also distributed amongst the deserving students of the region.