ISLAMABAD, Pakistan: The Ambassador of the Republic of Azerbaijan to Pakistan Khazar Farhadov believes that enhancing people-to-people contact is a must for consolidating everlasting bilateral relations of Azerbaijan and Pakistan.
He says enhancing Cultural Diplomacy, Tourism, and Trade Relations would be his foremost desire during his tenure in Islamabad.
During his meeting with the Chief Editor Dispatch News Desk (DND) News Agency Agha Iqrar Haroon here in Islamabad on Tuesday, Ambassador Khazar Farhadov Trilateral Format relations of Azerbaijan, Pakistan, and Turkey would help to enhance Cultural diplomacy, Tourism Development, and Trade Relations among all of three and would provide a base for excellent people to people contact. He stated that all three countries shared history, culture and even their future is linked with Trilateral working environments.
He lauded the role of Pakistani media for enhancing bilateral relations of both the countries and appreciated the role of Dispatch News Desk (DND) News Agency for its proactive in sharing information about culture, history, people, and customs of both the countries with the public and stated that such initiative was the need of the day for enhancing people to people contact.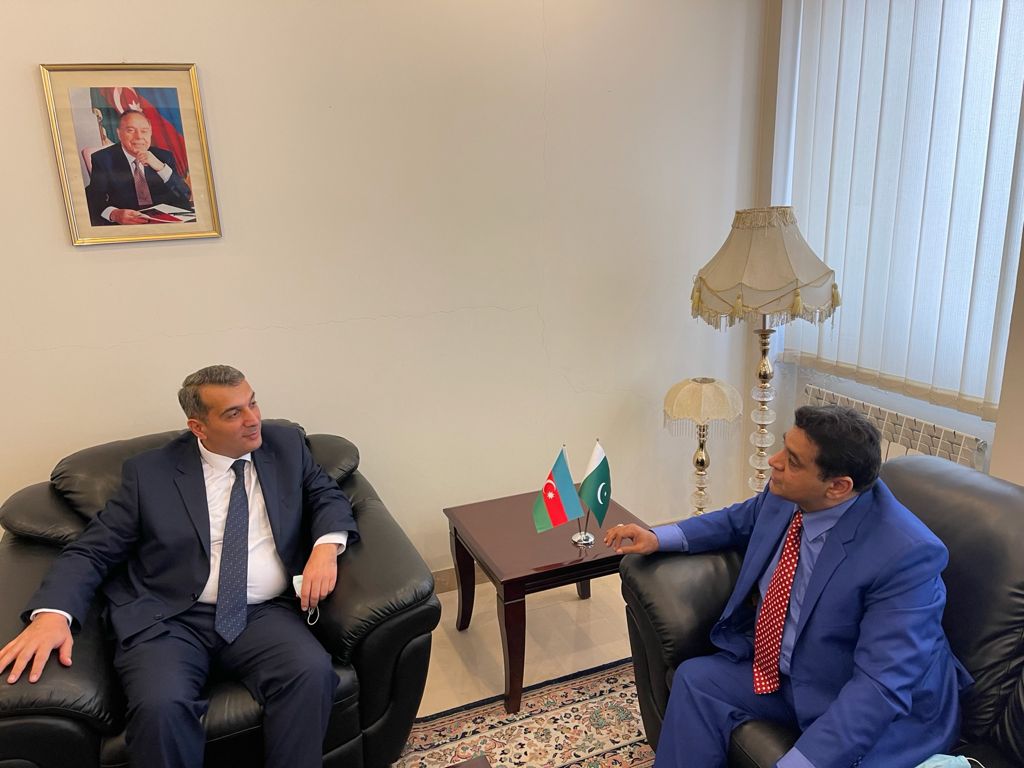 When asked about the status of bilateral trade between Azerbaijan and Pakistan, the ambassador said that their bilateral trade has gradually been growing but it should be enhanced further and the two countries have enough potential to take their bilateral trade to new heights. Therefore, he added that there exist a number of opportunities and possibilities that Pak-Azerbaijan bilateral trade gets a further boost in the future.
Further commenting on bilateral trade, the ambassador said that the two countries can explore new avenues for trade and tourism sectors.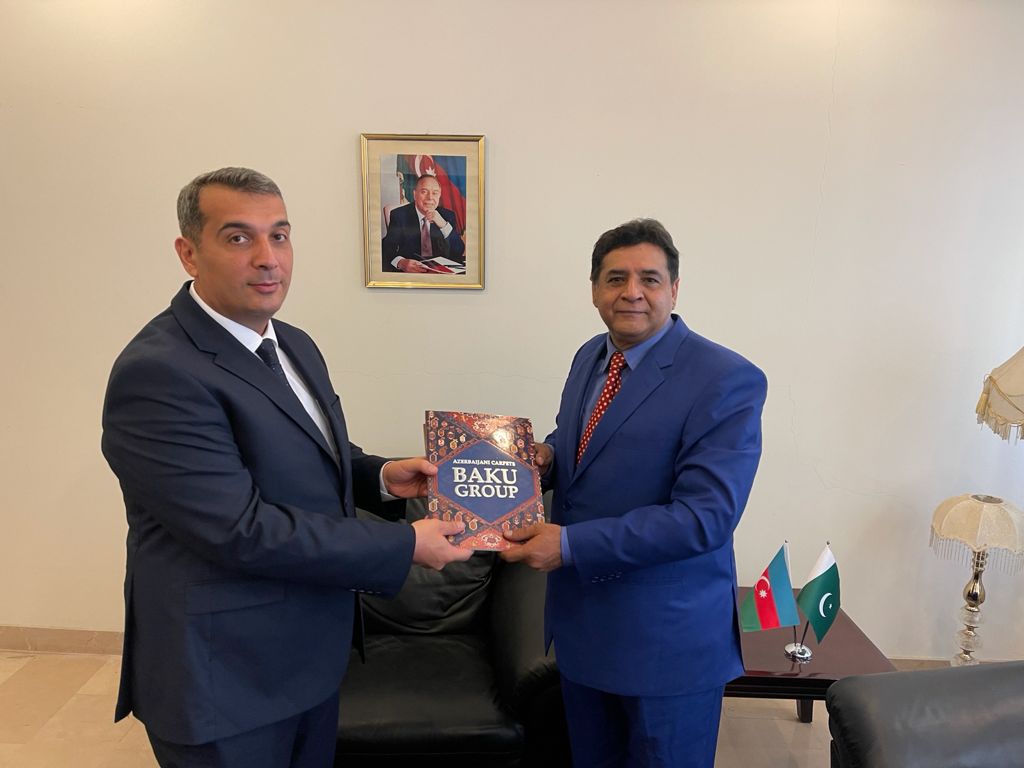 The envoy said that Pakistan and Azerbaijan can explore each other's markets to supply their respective products. He said that if tangible initiatives are taken in this regard, Pak-Azerbaijan bilateral trade volume will take no time to grow more.
Ambassador was of the view that the two countries can also increase the people-to-people contacts through the cultural, science and education exchange programs.
"We can expand our cultural programs in the two countries," he said.
Moreover, he said that media outlets like DND News Agency can also organize events, cultural programs, and articles depicting the rich heritage of their respective history, places, tourism, and social values.
The Ambassador lauded DND News Agency for its interest in the promotion of Pakistan-Azerbaijan bilateral relations.
"We appreciate DND for its constant effort to promote bilateral ties," the Ambassador said.
The Chief Editor DND News Agency Agha Iqrar Haroon offered full support for enhancing people-to-people contact and supporting the collective cause of both the countries through DND Networking.