Ayesha Omer is one of those actresses who are loud and louder on her opinions and what she feels. No matter what the context is, she never shies away from voicing herself or defending against the trolls. This time again, she shut down a troll with a very important message when he criticized her yet again for wearing biking and other revealing dresses.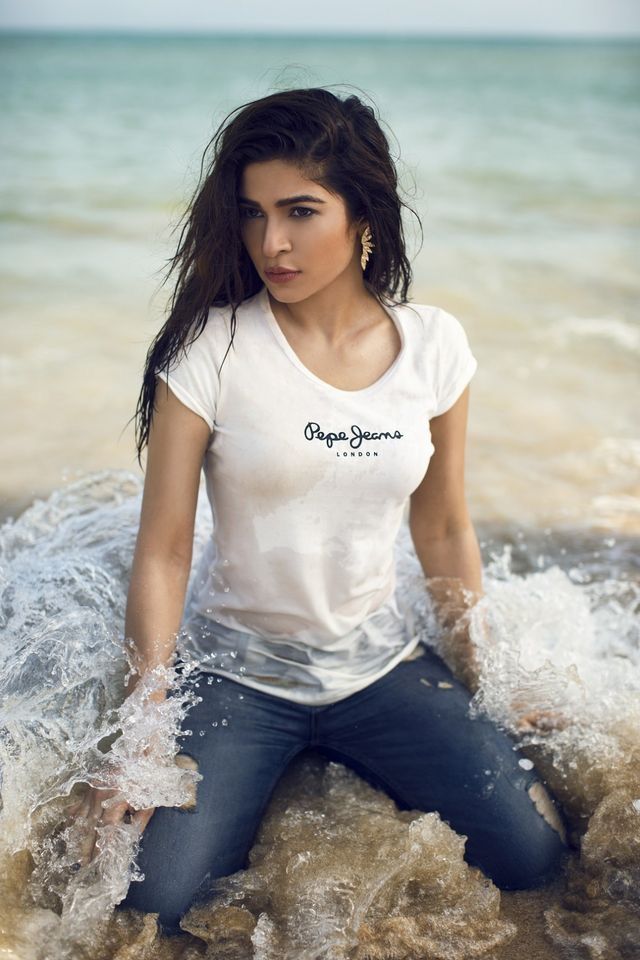 So, what happened and what instigated Omer to reply to a troll among the other hundreds of comments she received? Read on to find out!
A Follower Criticized Ayesha Omer
Celebrities, especially the ones, who wear western clothing a lot get attacked by trolls and haters a lot of the time. It is proven that the moral police in Pakistan are quite active when it comes to schooling public figures. Hence, in one of her posts, a random fake account commented:
"Action speaks louder than words. One day you will appear in bikini for small brand support promotion tagging it freedom of choice to wear. You are a public figure and young girls follow you considering you as their role model. Why they won't copy you?
He continued:
"Will you promote any men to come in his undies saying it his choice to wear whatever he wants? Definitely you will run to protest that it is a case of harassment."
This was the complete comment that she got as a comment on one of her posts.
What Did She Reply?
Though no stranger to these trolls, Omer usually does not spend time replying to them. But since this comment was quite harsh and raised a significant issue of harassment, she took her fair time by not only replying but writing a very thoughtful comment that raised multiple points. Here is what she replied with:
"Young girls and boys are also reading all the horrific things and language that haters/ trolls write under our photos. And all the threats. All the obscenities. What are young people learning from that? To publicly abuse/ demean women/ men/ elders? To disrespect others? Why don't you guys try to stop that?"
Here is the screenshot of the main comment and the reply:
Ayesha Raises An Important Point
Everyone is entitled to their opinion. While I agree with that, I also agree that people are going to do or more precisely wear whatever they want to, especially celebrities. The moral police should not be the ones judging, criticizing, or abusing needlessly.
When the point of alleged inappropriate clothes is raised, the point of obscenities and the abuse that is hurled in response should be raised equally louder as well. The young generation is seeing both and learning from both. Hope this comment by Ayesha Omer gets to the trolls and they learn to address their concerns and arguments in a polite and more refined language.