Attack on Imambaragah Bab-ul-Ilm:  Islamabad Safe City Project fails to track terrorists down
Islamabad, Pakistan: Islamabad Safe City Project that was completed with a cost of $125 million (over Rs13 billion rupees) in June 2016 is not helping to nab criminals and latest example is regret of Capital police to get footage of attackers who sprayed bullets outside imambaragah Bab-ul-Ilm, in I-8 sector and ran away safely.
According to eye witnesses, two motorcycle riders sprayed bullet on the main gate of imambaragah Bab-ul-Ilm, in I-8 sector Islamabad on Wednesday evening and ran away. Eyewitnesses claim that attackers were carrying AK-47 and riding on a bike. Such incidents indicate how much Islamabad is a safe city where a motorcycle rider can easily carry AK-47 in his hands, come to a spot, spray bullets and runs away.
When contacted, police officials were of the view that one person was killed while three are injured. Injured persons were shifted to PIMS hospital medical treatment while deceased person is identified as Hubidar Hussain who was a government employee and came out of Shia mosque after performing Maghrib prayer.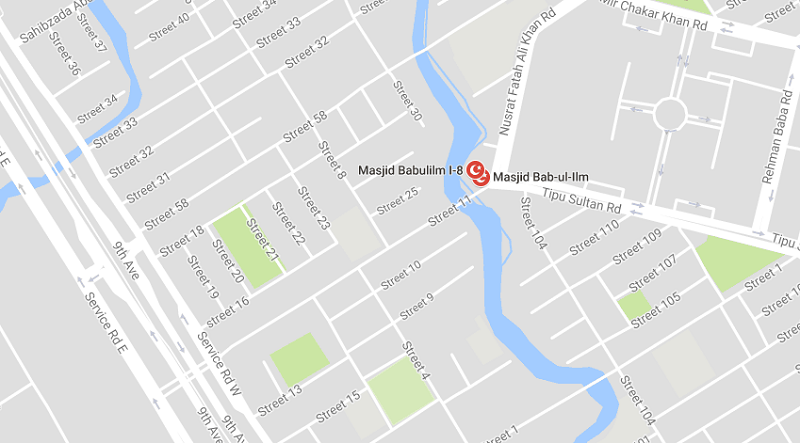 Police is reluctant to share information whether police got footage of riders or not. It is pertinent to mention that Imambaragah Bab-ul-Ilm is situated on a main street where several cameras of Islamabad Safe City Project are installed.
Police sources share information with Dispatch News Desk (DND) News Agency that indicates Police have not got any footage of attackers because cameras in area of crime were not working properly and only hazy footage is recorded where identification of terrorists is quite difficult.