Arrest of RAW agent Yadev in Pakistan: How the Indian Monkey was trapped?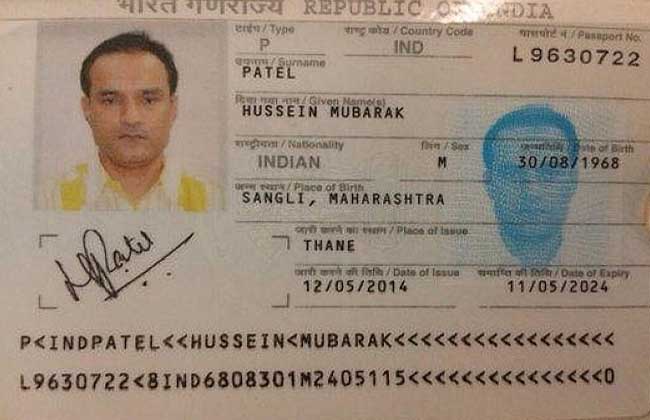 Note: This is tailored version of article that was originally published at www.dispatchnewsdesk.com
By Syeda Munawara Qazi
Dhaka, Bangladesh: The arrest of Research and Analysis Wing (RAW) agent namely Kul Bhushan Jadhav (Yadev) was not a surprise to his bosses because his contact with his handlers was seized in February 2016.
According to Indian media reports and discussions going on inside RAW circles, it is confirmed that Kul Bhushan Jadhav (Yadev) was arrested by Inter Service Intelligence (ISI) of Pakistan through tapping his telephonic conversation and over confident spy dropped his guard when he started talking with his family in local accent of Marathi and with extreme familiarity and comfort level in the language. Moreover his life style was not in accordance with his new identity of a Muslim Adult. Yadev was using identity as Husain Mubarak Patel.
According to a report of Ahmedabad Mirror which is run by the Times Group in India, top intelligence officers in India are of the view that after 14 years of working in the region, Yadev had become a bit unworried of being arrested and over confident.
Indian spy circles suspect that his phone was on surveillance by ISI when he was working in Iran and his habit to talk to his children in local accent of Marathi raised more questions about his real identity.
Meanwhile, Indian spy circles believe that ISI must have checked the credibility of his new identity and new passport from where this passport was released— Thane Regional Passport Office (RPO) and there is a possibility that ISI links found that there was no record of Passport verification in Thane Police Station. Such information could be enough to clamp Yadev within Iran or whenever he could cross Pakistan-Iran border because Yadev was using this fake passport for getting Iranian visas that had no record in Thane Regional Passport Office (RPO). It is pertinent to mentioned that Thane police commissioner, Param Bir Singh has confessed that passport was not issued from Thane RPO.
Hindi newspapers reported that Yadev last visited Mumbai in November-December and he could be under watch by the Pakistani agencies network within Mumbai.
According to sources, Yadev lost contact with his family in February 2016 and his family had fears that Monkey (his code name) was in the custody of Pakistan or was in some serious situation.
Sources also claim that two other local contacts who were supposed to provide back-up assistance to Jadhav were also missing since February. It may be mentioned that the standard operating procedure is to always have some `contacts' on standby to be the contact persons in times of emergency or when there is total blackout of communications and inaccessibility of the person of interest.
Indian diplomatic circles in Dhaka claim that both the Indian contacts were inaccessible so there are fears that either they have gone underground or have already been arrested.
One Indian newspaper reported that:
The fallout of the Jadhav's arrest is the frantic counterwinding operations launched by the Indian agencies in India, Bangladesh and Pakistan. According to experts, the operations which are connected to an operative have to be immediately erased or folded up soon after he is outed so that there is always a plausible deniability.
Sources in Indian intelligence circles believe that in the event of an asset getting arrested the handlers immediately secure other related assets like Agents in Places (AIP) or regroup their operations and fold up all the ongoing or future tasks. This discontinuation of operations is far monumental a disaster than the arrest of an operative like Yadev.
An Indian journalist S Hussain Zaidi reported that RAW has launched an expeditious exercise to retrace Yadev's footsteps and shut down all of his possible ongoing operations. The first step is to disown Jadhav as their operative and also ask the family to disassociate with him.
S Hussain Zaidi claimed that family of Yadev approached Prime Minister Narendra Modi and BJP president Amit Shah, to exert pressure on Pakistan to release him.
It may be mentioned that Pakistan believes that Kulbhushan Yadav (also spelled Kulbhushan Jadev or Kul Bhushan Yadav alias Hussain Mubarak Patel is an Indian Navy officer who was arrested in Balochistan, Pakistan over spying for RAW.
While India has recognised him as an Indian national and a formal Navy officer but Indians that Yadev had no link with the Government since his premature retirement from the Navy. Pakistan believes that he is an in-service commander-ranked officer in the Indian Navy.
According to information available through a video interview of Yadev released by Pakistan recently, Yadev joined the Indian National Defence Academy in 1987 and was commissioned in the engineering branch of Indian Navy in 1991. After an attack on Parliament, he started gathering information and intelligence within India. After 14 years of service he launched into intelligence operations in 2003 and established a small business in Chabahar in Iran. Yadav in his confessional statement that has been on air in Pakistan confirmed that he entered Pakistan illegally via Iran, and was involved in subversive activities in Balochistan and Karachi.
According to Spokesman of Pakistan Army, General Asim Bajwa, Yadav when captured told Pakistanis intelligence agencies to use a code phrase to inform the Indian authorities in order to demonstrate to them who it was that they had captured. The phrase was "Your monkey is with us.
According to Pakistani officials, Yadav entered Chabahar, Iran with a visa stamped on a fake passport numbered L9630722, in 2003 where he got a new identity: Hussain Mubarak Patel, born in August 30, 1968, from Maharashtra, India.
According to Pakistani intelligence agencies, the main target of Yadev was to strike the China-Pakistan Economic Corridor (CPEC) through propaganda, with Gwadar port as a special target, and also to create disharmony among the Baloch nationalist political parties. Yadav had also purchased boats at the Iranian port in Chabahar in order to target Karachi and Gwadar ports in a terrorist plot. According to Pakistani officials, Yadav is an expert at Naval fighting techniques.
Yadav, in the video released by Pakistan said:
"I am still a serving officer in the Indian Navy and will be due for retirement in 2022. By 2002, I commenced intelligence operations. In 2003, I established a small business in Chabahar in Iran. As I was able to achieve undetected existence and visits to Karachi in 2003 and 2004 and, having done some basic assignments within India for RAW, I was picked up by RAW in 2013".