LAHORE, Pakistan: The Punjab Information Minister Fayyazul Hassan Chohan has said that Barrister Hassaan Niazi has nothing to do with Pakistan Tehreek-e-Insaf (PTI) and raids are being conducted to arrest him.
While addressing a Press Conference in Lahore on Saturday, the provincial information minister said that Hassaan Niazi will be arrested at all cost as all are equal before law in the PTI government.
The minister said that 54 accused have so far been arrested for vandalism and torturing doctors at the Punjab Institute of Cardiology (PIC) in Lahore. He said that nobody can be allowed to take law into his/her hands.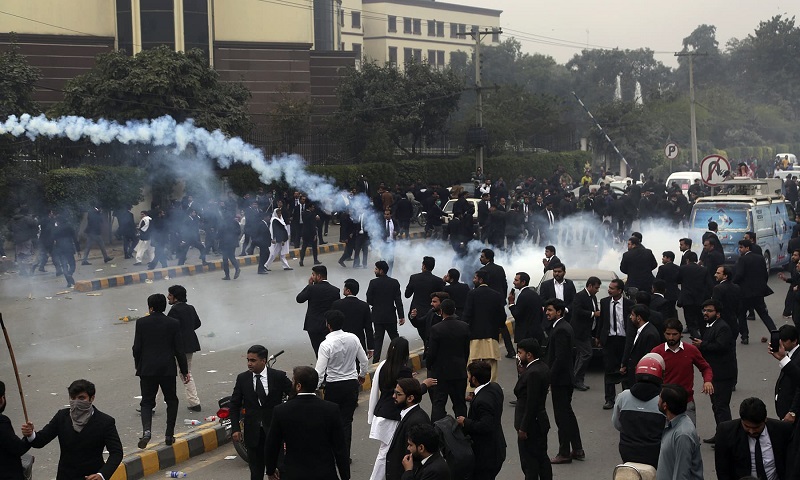 However contrary to the claims made by the Punjab information minister, it's been three days since lawyers wreaked havoc at the PIC and brought about the deaths of six patients, but Hassaan Niazi hasn't yet been held by the Punjab Police.
Hassaan Niazi was among those protesting lawyers who, succumbing to their outrage against doctors' provocative remarks against the legal fraternity, stormed the PIC on December 11, vandalized the hospital property, tortured doctors, damaged police & private vehicles and set them ablaze.
Following the attack which triggered nationwide public wrath all over the Country, the Punjab Police registered two FIRs against more than 250 lawyers excluding Hassaan Niazi.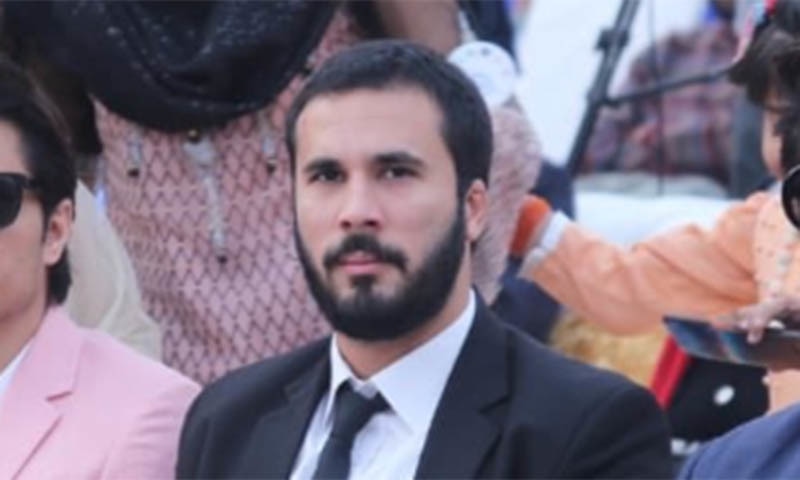 The opponents and critics of ruling PTI alleged that since Hassaan Niazi is Prime Minister Imran Khan's nephew; therefore, raids to arrest him were just part of an eyewash attempt to deceive the people.
They were of the view that police's failure to arrest the prime minister's nephew has just strengthened the notion that Imran Khan's long-time promises of ensuring rule of law and eroding the culture of nepotism in the Country are nothing but mere political rhetoric.
After watching this clip I feel ashamed of myself. This is murder!!!
My support and protest was limited to initiation of legal action against the concerned doctors. I only stand for peaceful protests.
It's sad day and I condemn my own self for supporting this protest now pic.twitter.com/Pc6FKaYypo

— Hassaan Niazi (@HniaziISF) December 11, 2019
But the ruling PTI circles saw these criticisms as bigotry against Prime Minister Imran Khan, and another attempt to defame him. They said that an emphasize is being laid down to propagate that Hassaan Niazi is Imran Khan's nephew but the critics don't mention that the accused is the son of Hafeezullah Khan Niazi, a pro-PML-N political analyst who regularly appears in Geo TV's program 'Report Card' and is found bashing his cousin Imran Khan.
Even Fayyazul Hassan Chohan in his today's Press Conference noted that Hassaan Niazi's identification as the son of Hafeezullah Khan Niazi comes first, then as Imran Khan's nephew.
The PTI sources said that though Hassaan Niazi, who is also not a PTI's representative, himself felt ashamed over the attack at the PIC and parted himself away from the violence but yet as the Punjab Chief Minister Usman Buzdar also reaffirmed that no one involved in the PIC attack would be spared, and they would be dealt with iron hand.
وزیراعلیٰ پنجاب @UsmanAKBuzdar کی #PIC حملہ کیس میں پیشرفت پر میڈیا سے گفتگو pic.twitter.com/XodLATsH04

— Government of Punjab (@GOPunjabPK) December 13, 2019
It should also be mentioned that Imran Khan's nephew was once arrested in London as well.