By Shazia Anwer Cheema
There is an old saying that neighbors can be a blessing if they have respect for each other's and can be a curse if mistrust, security dilemma, and mutual misperceptions dominate their bilateral relations.
History testifies that Armenia has been a curse to its neighbors and the biggest victim is always Azerbaijan which constantly tries to live peacefully but Armenian aggression never stops. However, Azerbaijan has never compromised on its sovereignty and national respect and gave a historic defeat to Armenia in November 2020 Second Karabakh War.
The second Karabakh War ended through a tripartite agreement between the leaders of Armenia, Azerbaijan, and Russia and it was expected that after the shameful defeat, Armenia would review its policies and would remain calm with its neighbor. However, it was a wrong impression.
International Foreign Affairs report that since the historic defeat, Armenia never leaves a single opportunity of halting regional infrastructure developments Azerbaijan wishes to open all communication channels in the region, and Azerbaijan without wasting any time started working on the construction of connectivity channels to transform the stagnant area into a flourishing region. After a two-year peace, I am afraid that Armenia is again following its old style of creating hurdles to establish lasting peace and crafting steeplechases in infrastructure development of the region and is still following a systematic policy of aggression against Azerbaijan.
Karabakh region and Shusha are the pride of Azerbaijan while Armenia always tries to harm this pride. The world cannot forget that the Azerbaijani city of Shusha was occupied by the armed forces of Armenia on May 8, 1992. As a result of the occupation, Shusha city and 30 villages of the Shusha district were destroyed. The illegal occupation of Azerbaijani areas by Armenia had a long history and the situation became exceptionally grave after the dissolution of the former Soviet Union in 1991.
Armenia occupied 20 percent of Azerbaijan's internationally recognized territories and killed over 30,000 Azerbaijanis while over one million Azerbaijanis had to leave their lands under a brutal ethnic cleansing policy conducted by Armenia. During the Armenian occupation, apart from residential and administrative buildings, 700 historic and cultural monuments were damaged or destroyed; 927 libraries; 808 cultural centers; 85 music and art schools; 22 museums with over 100,000 artifacts; 4 art galleries, 4 theatres, 2 concert halls in Shusha region.
Instead of moving ahead with regional development, Armenia is again trying to create a war-like situation in the region and is not respecting Article 6 of the trilateral statement and it looks like the Armenian side aims to delay the implementation of this obligation, as well as other provisions of the trilateral statement using foggy excuses.
Such action is nothing just a demonstration of Armenia's non-constructive and disruptive activity vis-a-vis its obligations stipulated in the trilateral statements and other agreements. Article 4 of the trilateral statement reads: "the peacekeeping contingent of the Russian Federation shall be deployed in parallel with the withdrawal of the Armenian armed forces" but Armenia is redeploying its forces in the region instead of withdrawing forces that were decided in the trilateral statement. Redeployment of Armenian forces would surely harm the peace that was brought to the region out of the trilateral statement.
The Chinese President Xi Jinping during XIV BRICS Summit that was held on 23-24 June 2022 explained the key to development by stating that conflicts bring nothing while peace and coexistence ensure prosperity not only for countries rather for the region.
I am of the view that Armenia must not meddle with regional peace for its domestic political gains because peace always brings regional prosperity as indicated by President Xi Jinping.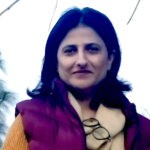 Note: Writer Shazia Anwer Cheema is a columnist and foreign affairs expert who writes for national and international media. She is a doctoral student and researcher in semiotics and philosophy of communication. She is the author of books and teaches in national universities. She can be reached at her: Twitter @ShaziaAnwerCh Email: shaziaanwer@yahoo.com
Disclaimer:
The views and opinions expressed in this article/Opinion/Comment are those of the author and do not necessarily reflect the official policy or position of the DND Thought Center and Dispatch News Desk (DND). Assumptions made within the analysis are not reflective of the position of the DND Thought Center and Dispatch News Desk News Agency.