Last year, the hype around the new iPhone concept phone with dual screens rose to peek. While Apple has yet not introduced the design in any of the recently launched devices, there is a spark of hope that Apple might be saving the Apple iPhone Slide Pro for a later time. However, the company always follows a strategy to retain the value and presence of all its devices.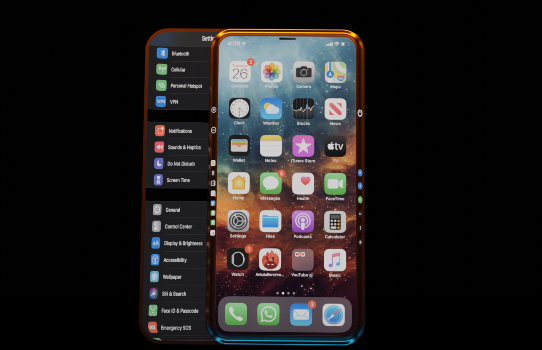 Apple iPhone Slide Pro – The next iPhone in the series?
For now, we can only hope to see the next Apple phone to be iPhone Slide Pro. It looks like Apple has worked equally well on the software and hardware side of the phones in the last few iPhones of the series. Although the phones are pricey, people tend to show a lot of interest in purchasing Apple products in Pakistan nowadays.
The company has not shared any official word about the next iPhone. However, Apple is always good at throwing hints ahead of the launch. So, we can hope to see the signs to figure out if the dual-screen iPhone Slide Pro is next in the race.
Highlighted Features
According to a video published, iPhone Slide Pro will house a triple rear-camera. This camera setup will be placed in a vertical position on the side of the below screen. Apart from the camera details, the video also revealed that the phone will allow users to slide it over and find a whole another screen underneath. This dual-screen setup makes task management much more convenient and handy.
The dual-screen configuration also focuses to enable users to take care of multiple tasks simultaneously.
Critics
Some of the industry experts have rated this design concept as poor and confusing. While we agree that the concept video makes it a little difficult to understand the functionality of the phone, we still think that Apple will not compromise intelligent usage.
To find out the next iPhone in the series, stay tuned as we bring more details and the latest tech updates to the table.
Liked reading it? Feel free to share your valuable feedback in the comments.