Islamabad, Pakistan: Another US diplomat has hit motorcyclists in Islamabad, injuring two persons including one in critical condition. Victims are Nazakat Aslam Awan and  Muhamad Waseem, residents of Islamabad.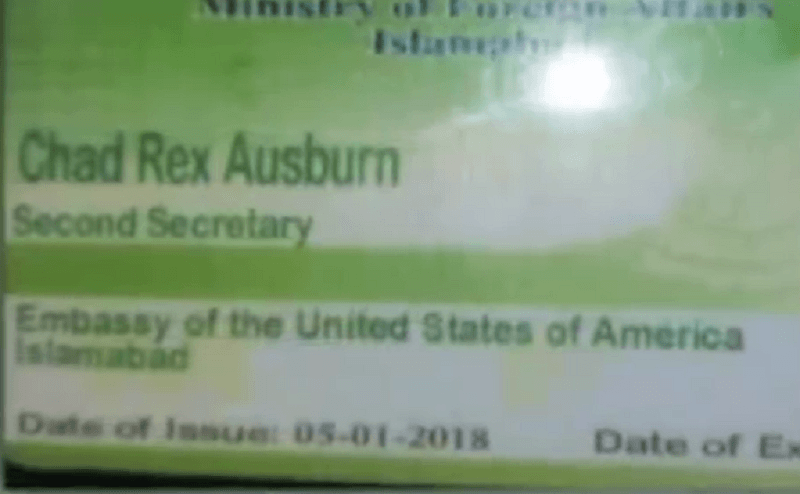 According to available details Second Secretary of Embassy of United States of American in Islamabad Chad Rex Ausburn hit a motorcycle at Constitution Avenue near Secretariat Chowk on Sunday night and injured two motorcyclists.
Chad Rex Ausburn was shifted to Police Station and investigation are underway. Police sources say that medical checkup of US diplomat will be done and his release would be linked with written instructions from Foreign Office.
It may be mentioned that 22-year-old Ateeq Baig was killed while his accompanied received serious wounds when a vehicle driven by the US Defence and Air Attaché Colonel Joseph Emanuel struck their motorcycle at a traffic signal in the vicinity of Kohsar Police Station in Islamabad in first week of April.
The Interior Minister of Pakistan Ahsan Iqbal took the notice of the incident and a case was registered in for accidentally killing Ateeq Baig involving US defence air attaché Colonel Joseph Emanuel driving a non-diplomatic number plate Toyota Land Cruiser in Islamabad.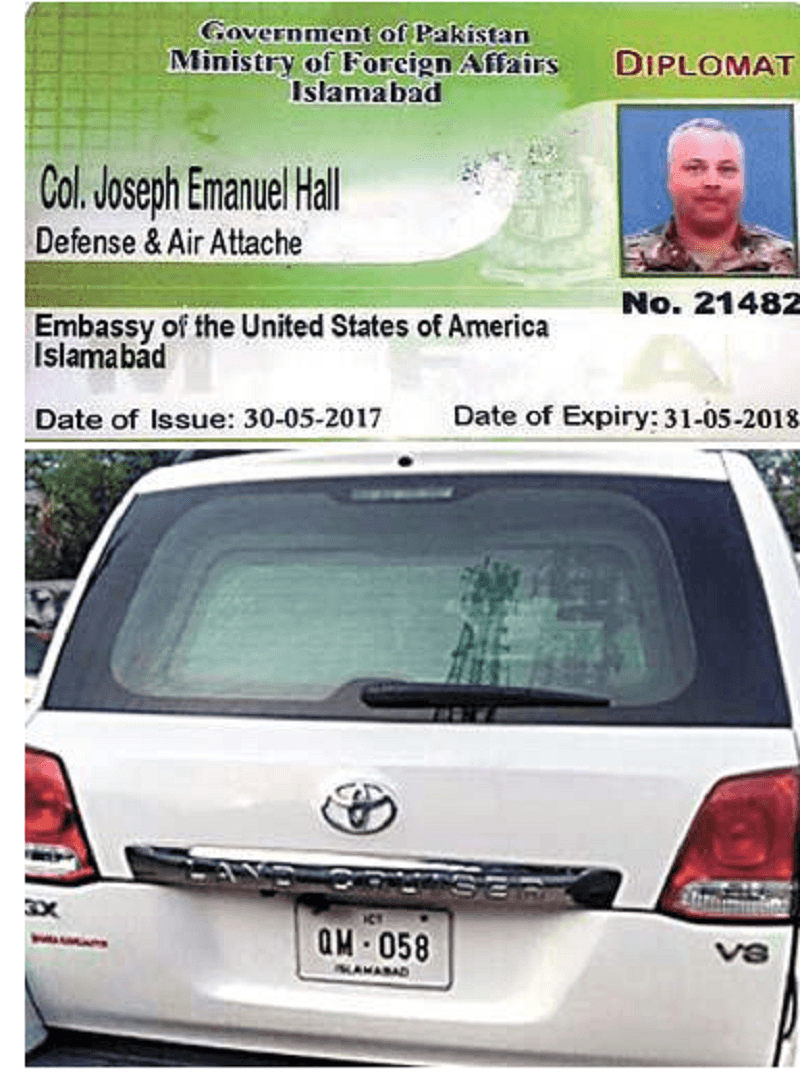 In a twitter message, Interior Minister of Pakistan Ahsan Iqbal said that a very tragic road accident incident involving US diplomat in which visibly traffic law was violated resulting in death of a Pakistani citizen. Ministry of Foreign Affairs has been asked to take up the matter with US Ambassador. Case has been registered.