By Shazia Anwer Cheema
The statement of Michael Gahler, the head of the Election Observation Mission (EOM) of the EU Parliament in which he claimed that the fate of Pakistani politics must not be decided by the "third force" is being taken critically within political circles of multiparty government in Islamabad. However, he did not name who this third force is.
While speaking to a group of Pakistani journalists in the EU Parliament who were invited by the European External Action Service, Gahler also said that EU observers faced a lot of problems in the 2018 elections such as they were issued visas very late and their teams were not allowed to visit polling stations. Gahler was the Chief Observer of the Election Observation Mission (EOM) of the EU in the 2018 election that covered Pakistan.
He added that the EU may not send its election observers to Pakistan this year "because we are not sure about the general elections in Pakistan in 2023". I think its the matter of the capacity of the EOM that may be a reason it is not sending observers to Pakistan because  EU EOM missions during 2021 – 2023 documented the elections process mostly in African and South American countries eight to ten times less population that Pakistan has. EOM had been documented elections in Guatemala (2023), Paraguay (2023), Nigeria (2023), Sierra Leone (2023), Colombia (2022), Timor Leste (2022), Lebanon (2022), Kenya (2022), Lesotho (2022), Sao Tome e Principe (2022), Iraq (2021), Kosovo (2021), Gambia (2021), Venezuela (2021), Zambia (2021) and Honduras 2021. Pakistan is a country of 225 million people and covering the general elections process with such a huge population could be a matter of capacity and expertise to manage the volume of the work for a huge population. Moreover, it also has no experience covering elections in South Asia which has altogether different political dynamics than that African or South American countries have.
His two statements look disturbing for the PMLN-led government that is going to dissolve National Assembly sometime in August 2023. These two statements are "because we are not sure about the general elections in Pakistan in 2023" and the fate of any party or leader must not be decided by a "third force". Political circles believe that such statements indicate that Michael Gahler who is a German diplomat and politician and has been serving as a Member of the European Parliament since 1999, is creating doubts about the process of the forthcoming General Elections process in Pakistan. Although the foreign office has yet not responded to his statement, the ruling politicians are taking his statements as creating doubts about democracy in Pakistan and indulgence in Pakistan's internal affairs.
Gahler's statements, according to political circles, are against the principles of the EU Election Observation Mission (EOM) methodology, such as impartiality, non-interference, and cooperation with the host country. His remarks can be considered a politically driven agenda, undermining his ability to abide by diplomatic norms and respect for state laws and institutions.
The government circles that are already facing a pro-Imran foreign media onslaught are of the view that Gahler's criticism of the Pakistani government and attacks on the Pakistani Army (by using the diction of "third force" he surely referring to Pakistan Army) resonate with Imran Khan's recent allegations against the army, which have gained attention in Western media outlets. The surge in support from Western individuals and organizations raises questions about their motivations and objectives. Moreover, political circles are of the view that the limited scope of the EU Election Observation Mission, which has primarily monitored elections in third-world countries, coupled with its non-utilization by democratic nations like the USA, UK, France, and Germany, raises concerns about its capacity, professionalism and the credibility.
His statements are also under discussion in journalistic circles and many journalists consider his statements one-sided and insensitive without considering the Pakistani government's perspective, demonstrating a lack of moral and diplomatic authority. His comments, which look to favor a particular political party, can be considered as his political bias and a tilt, undermining the credibility of the august office he is holding for long.
Gahler's criticism of the non-implementation of recommendations since the 2018 elections overlooks the fact that the responsibility for implementation lies with the government in power during that period and it was the government of former Prime Minister Imran Khan and the sitting government has nothing to do with it because it is in power since last April therefore the sitting government cannot be criticized for not implementing EU recommendations.
Gahler's statements that appeared in Pakistani media came through six Pakistani journalists visiting Brussels but no such statement has yet to come officially from the EU authorities that it would not send Election Observers.
There is no doubt that statements that usage of terms like "third force" and references to decision-making in Rawalpindi would definitely create controversy and cast doubt on the upcoming elections and on state institutions and would certainly help Western media to use as their references and raise more questions about the credibility of forthcoming general elections in Pakistan.
Moreover, his statement that his organization has yet not received an invitation from Pakistan to cover elections can be considered as his lack of understanding of the system within Pakistan. The Election date has yet not been announced so therefore there is no concept of inviting anybody or not. Once the election date is announced the Election Commission of Pakistan usually puts information on its website for allowing foreign journalists to register for accreditation for election coverage and by almost the same time ECP invites foreign delegations.
There is no doubt that European Union is very concerned with the effective democratic system all over the world that needs regular, inclusive, transparent, and credible elections and this is why the European Union's election observation missions and election assistance programs are a fundamental part of its action to promote democracies, human rights and civil society participation worldwide. However, EU election observers somehow have never been satisfied with the election process of many countries, particularly in Central Asia and some Caucasian countries. OSCE's Office for Democratic Institutions had been raising questions about the high turnout of voters in Central Asian elections including in Tajikistan, Kazakhstan, Uzbekistan, and the Caucasian state of Azerbaijan.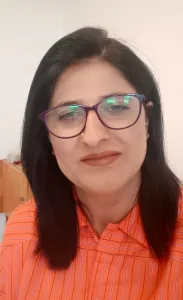 Note: Writer Shazia Anwer Cheema is an author, columnist, and foreign affairs expert who writes for national and international media. She is a doctoral student and researcher in semiotics and philosophy of communication at Charles University in Prague. She can be reached at her: Twitter @ShaziaAnwerCh Email: shaziaanwer@yahoo.com
Disclaimer:
The views and opinions expressed in this article/Opinion/Comment are those of the author and do not necessarily reflect the official policy or position of the DND Thought Center and Dispatch News Desk (DND). Assumptions made within the analysis are not reflective of the position of the DND Thought Center and Dispatch News Desk News Agency.