ISLAMABAD, Pakistan: Ambassador Muhammad Syrus Sajjad Qazi has assumed the role of 32nd Foreign Secretary of Pakistan succeeding Ambassador Dr. Asad Majeed Khan.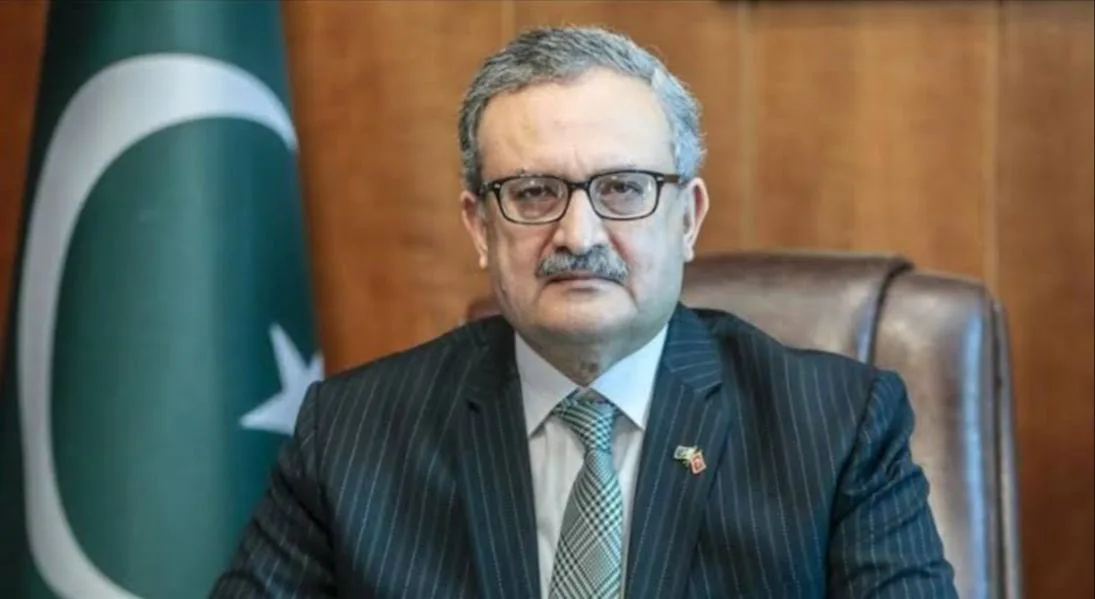 Syrus Sajjad Qazi brings with him extensive experience in bilateral and multilateral diplomacy having served at Pakistan's Permanent Mission to the United Nations, Geneva (from 1995 to 1999), Pakistan's High Commission in New Delhi (from 2005 to 2006), and our Embassy in Washington D.C. (from 2006 to 2013).
Ambassador Qazi served as Pakistan's Ambassador to Hungary from 2015 to 2017 and to Türkiye from 2017 to 2022.
Meanwhile, Ambassador Dr. Asad Majeed Khan retired from the government service on August 16 upon attaining superannuation.
"We extend our heartfelt gratitude to Dr. Asad Majeed Khan for his dedicated service and steadfast commitment to diplomacy," the Spokesperson of the Ministry of Foreign Affairs Mumtaz Zahra Baloch on Thursday.
The Spokesperson said that under Asad Majeed's leadership, the Ministry of Foreign Affairs navigated complex global challenges and worked to strengthen Pakistan's international partnerships.
Mumtaz Zahra Baloch said that Dr. Asad Majeed Khan will also be remembered for his efforts for capacity building of the Foreign Service of Pakistan which will bear long-lasting fruits for the Service and for the nation.
"We celebrate his many accomplishments, thank him for his services to the country and wish him success in all his future endeavours," she said.
As I retire, I want to thank all those who have been part of this incredible journey for their cooperation during my long & eventful career. While I will not hold any official position, public service remains my passion and giving back in whatever humble way I can, my priority.

— Asad M. Khan (@asadmk17) August 16, 2023
For nearly 35 years I have had the singular privilege and honor of serving my country in positions of great responsibility as a member of the Foreign Service of Pakistan. For this I can never thank Allah enough for His unbounded blessings.

— Asad M. Khan (@asadmk17) August 16, 2023