RIYADH, Saudi Arabia: Pakistan's Ambassador to Saudi Arabia Raja Ali Ejaz on Tuesday saw the Pakistani nationals off at the King Khalid International Airport in Riyadh as they were repatriated to Peshawar via a Special PIA Flight from Saudi Arabia.
The Stranded Pakistanis returned to their Home Country along with 20 dead bodies who lost their lives in Saudi Arabia for various reasons.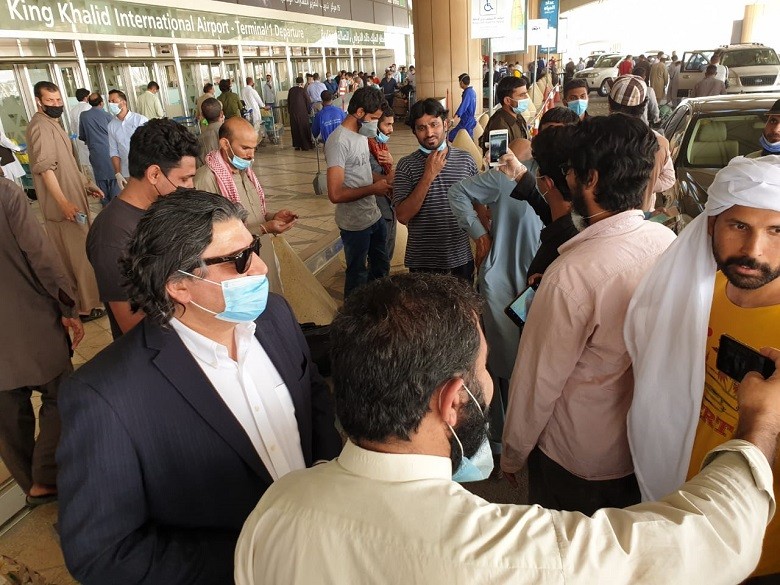 On June 1, the Prime Minister's Special Assistant on National Security Dr. Moeed Yusuf informed the National Command and Operation Centre (NCOC) that two 777 aircrafts were going to fly for Saudi Arabia to bring back 26 dead bodies of the Stranded Pakistanis.
Dr. Moeed Yusuf said that the testing regime for the Airports was going to be abolished from June 2 where only symptomatic patients would be tested on arrival whereas the asymptomatic arrivals would be home quarantined and put under the track and trace system.
The Pakistan International Airlines (PIA) Special Flights are being operated as per the directives of Prime Minister Imran Khan to repatriate Stranded Pakistanis from across the World.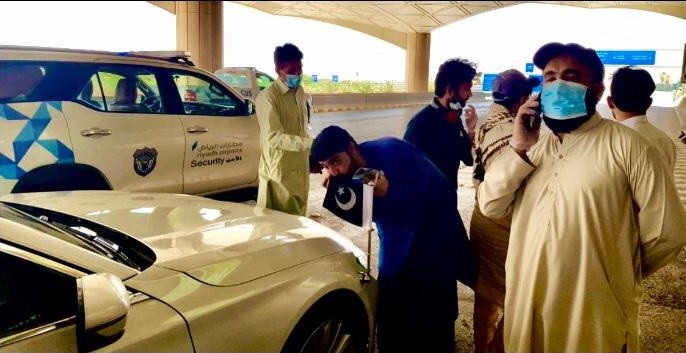 Presiding over the meeting of the National Coordination Committee (NCC) in Islamabad on Monday, Prime Minister Imran Khan directed that every effort must be made to facilitate Overseas Pakistanis in their travel and on arrival ensuring that all passengers are quickly tested at the airports.
The prime minister said that Stranded Pakistanis abroad would not be left unattended during these testing times and Special Flights would be operated to bring them back to the Country.