By Hamid Khan Wazir
ISLAMABAD, Pakistan: A lonely elephant in Islamabad Zoo known as Kaavan, a gift to former dictator General Zia-ul-Haq from the Sri Lankan government, is all set to fly to Cambodia by the end of this month.
The Kaavan have been living in a miserable condition in Marghazar Zoo in the federal capital due to which he developed serious psychological problems, putting the country in a catch-22 situation as how to deal with the issue.
The sufferings of the elephant are likely to come to an end by this month as Deputy Commissioner Muhammed Hamza Shafqaat tweeted, "Crate is here. Kavaan will be leaving us by the end of this month. I really want to appreciate Awais Awan and @fourpawsint."
The Islamabad Zoo's isolated elephant has become the subject of a high-profile rights campaign backed by music icon Cher, but unfortunately, no step has been taken to bring improvement in his condition.
The around 35-year-old Asian elephant is suffering from "mental illness" due to which it could be seeing bobbing his head repeatedly.
Kaavan is in great distress since the death of his mate Saheli in 2012, who was gifted by Bangladesh back in 1990; however, no attention has been given to his diet and medication.
Various NGOs working on animals raised questions about Kavaan's solidarity confinement and limited shade and offered to shift him abroad to be released in the safe sanctuary.
The situation of Kaavan could only improve if the authority brought a female elephant.
Prime Minister Imran Khan was really concern about the Kaavan condition and even once he tweeted, "Kaavan the elephant has been treated cruelly. Now unshackling him is not enough. He should be in a proper sanctuary, not ill-equipped Isl zoo."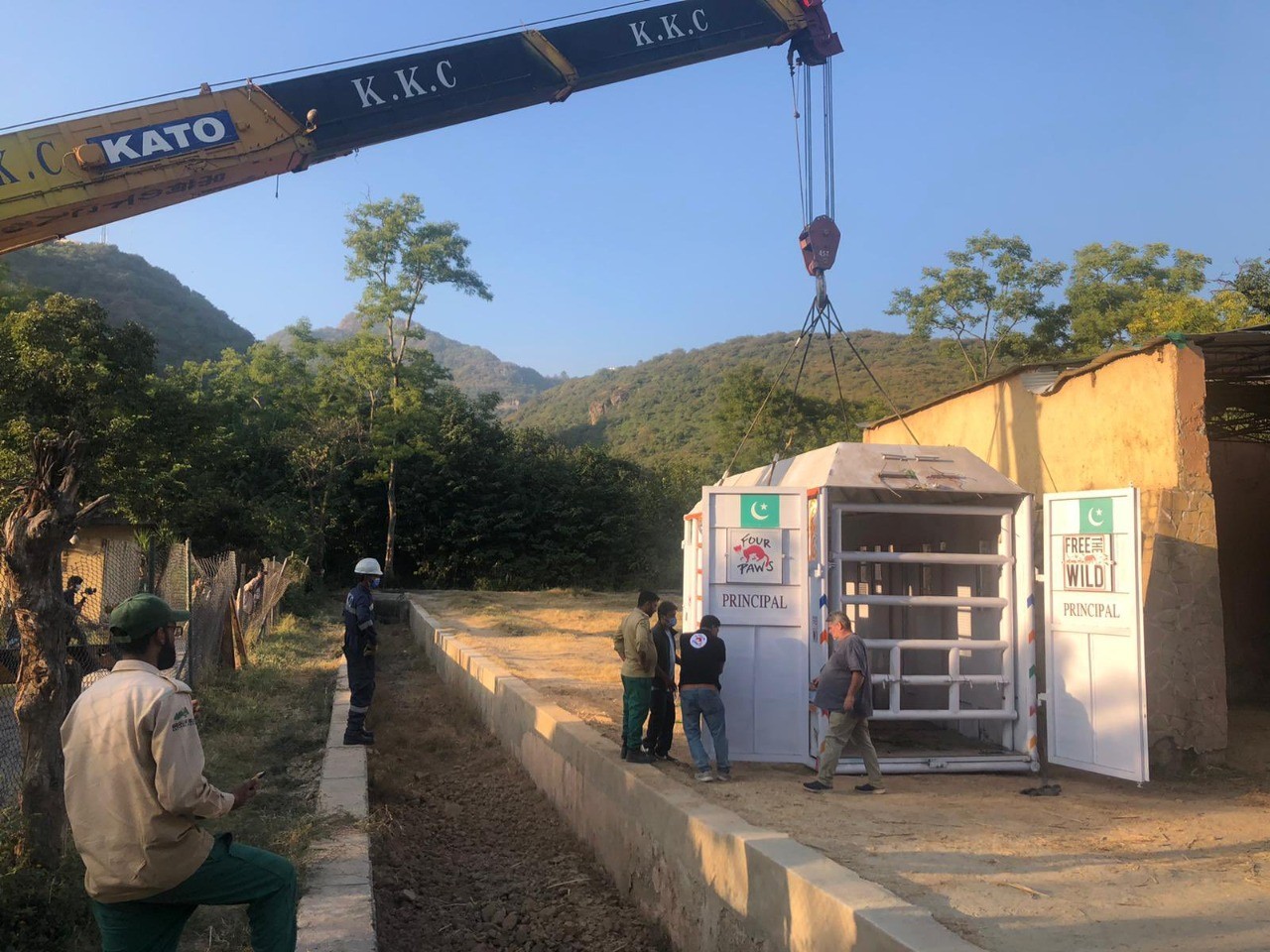 It is pertinent to mention here that in July 2016, the Standing Committee Chairman Senator Talha Mehmood and other members decided that Kavaan was better off in a sanctuary abroad. Shortly afterward, a sanctuary in Cambodia offered their services to fly the animal to the South East Asian country without any charge and help in its rehabilitation. However, the then Capital Administration and Development Division Federal Minister Tariq Fazl Chaudhry opposed the idea of shifting the elephant abroad.
The NGOs wanted to get him free on the ground that animals should not be kept in cages; however, it is next to impossible to ban on the practice of keeping animals in zoos.
It is not possible for every person to see the animals in a natural environment so it is necessary to keep them in zoo and get knowledge about them.
The news of sending Kaavan to foreign country received mixed reactions from people, as Umar Qureshi @ufqureshi tweeted, "I took my 4 years old daughter to see Kavaan yesterday, but the zoo was closed. She was so disappointed."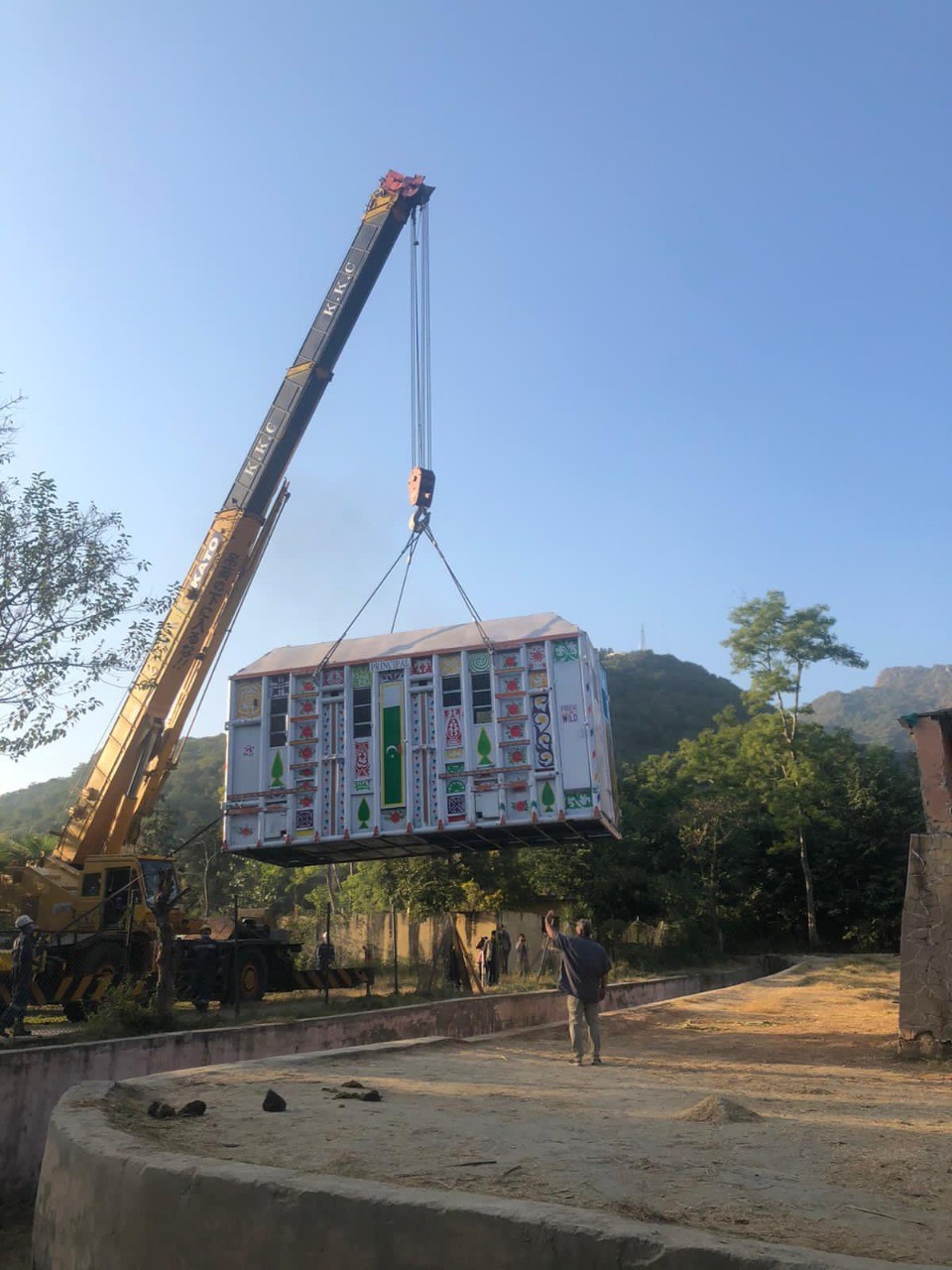 Similarly, Ibad Uzi @uziibad justified the act and responded, "Understandable. But we need to teach our children kindness and empathy for animals. Poor animals behind bars are not a pretty sight to see. We, humans, have no right to keep animals in jail for our entertainment."
"Let them live in their natural homes – THE WILD. Protect their homes!," Ibad added.
Sohail abbasi @_Floydian twitted, "I wish there's not even a single zoo left in this world. I don't like going to the zoo, in my entire life, I have been to the zoo only two times, and it's disgusting to put a wild animal in a cage for entertainment."
MariamMashab @mariam40827 said, "Oh although I wanted him to go at the same time I'll miss him, my lots of childhood memories are associated with him, MAY he gets the happiness which he deserves AAMEEN."