Feb 12, 2020, News Update:  Leaked photos of Alizeh Shah stormed the internet but so far, there is no recent update from the actress herself. She has been silent on this issue and a lot of blogs are circulating a fake image claiming to be a new leak of Alizeh Shah but that is Bogus.
The fame doesn't always mark its advent with delights; rather, it may also be coupled with the eruption of a series of rumors or scandals which even sometimes bring sparkling careers of celebrities to an end. Alleged photos have been circulating on the internet of Alizeh Shah but it seems to be a fake scandal
Must Read, Alizeh Shah Biography & Latest Photoshoot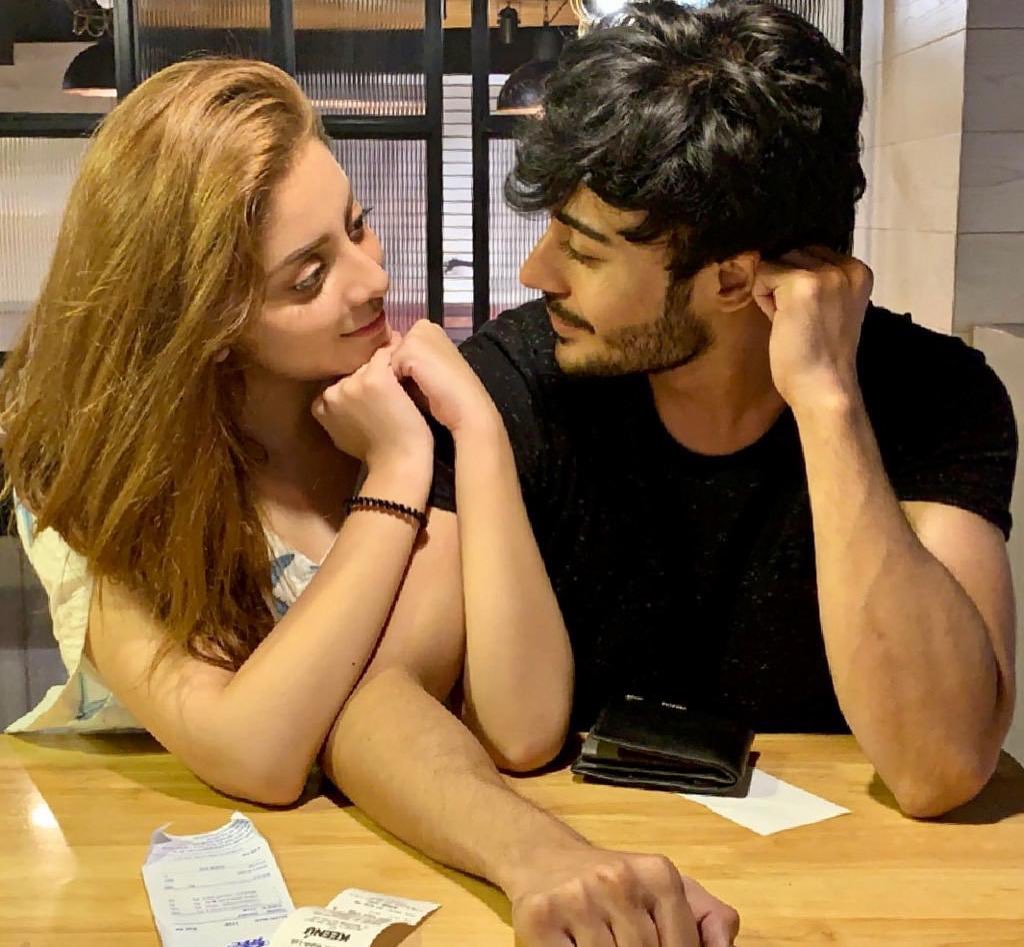 Since the emergence of social media as it moved on to become an impactful tool with the passage of time, the showbiz celebrities have undoubtedly been its biggest victims as of now.
Follow our Instagram for Showbiz Pictures, Click here 
Starting from Meera, Sofia Ahmed, Rida Isfahani, Samara Chaudhry, or even its recent victim Rabi Pirzada, all of these had to go through one of the toughest periods of their respective lives after their fake or genuine objectionable videos went viral on social media.
Even some of them such as Sofia Ahmed and Rida Isfahani were not seen on TV Screen afterwards while Rabi Pirzada had to bid adieu to the showbiz industry as she announced to spend rest of her life in the light of religious values.
In addition to that, not only actors/actresses have been the affectees but their spouses as well e.g. Fatima Sohail, the ex-wife of actor/singer/model Mohsin Abbas Haider.
Now another model and actress Alize Shah has become the latest victim after her inappropriate photos with actor Noaman Sami surfaced on social media. Though the authenticity of the leaked photos of Alizeh Shah remains unascertained yet they have already created a buzz.
The 29-year-old actress has been talking of the town since then, and it also triggered an exchange of mutual support and respect by Alize Shah and Noaman Sami for each other.
If Noaman Sami overtly promised his all-out support for Alize Shah through all thick and thin, the actress also reciprocated with terming it as a "blessing".
Must Read, Upcoming and latest Pakistani Dramas of 2020
Here are 8 Photos Of Alizeh Shah that you should be looking at instead of the ones that are allegedly leaked. 
1. This picture that Alizeh shared on new year's eve.

>2. In a cute pose outside McDonalds.

3. When Alizeh couldn't take her eyes off of Noman.

>4. And when it was the other way round.

>5. While casually hanging out.
6. Randomly posing with her BFF.

7. Noman rooting for her chutki (played by Alizeh in Superstar).

8. Best Friends Forever!