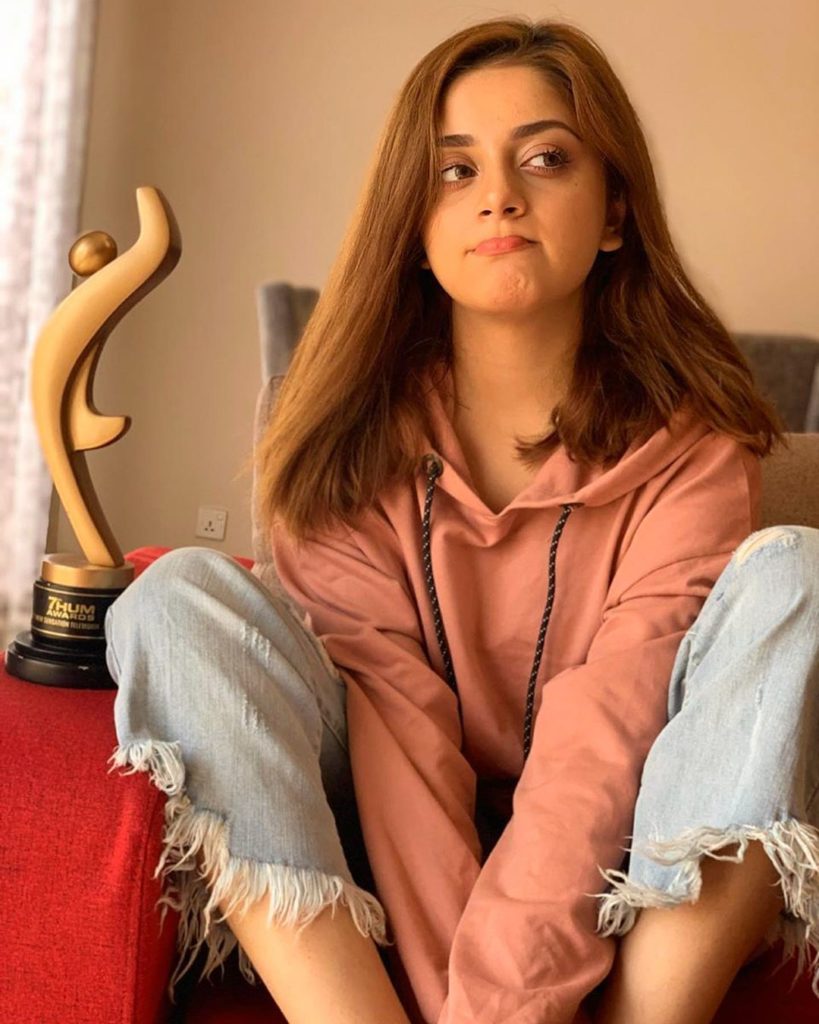 Alizeh Shah is the candy of her fans eye and that's the reason people can't resist talking about her. She is the one new actress who remains the talk of the town every time whether any of her dramas keep on airing or not. Her innocence and the beautiful looks enchant people in the first glance and without any doubt, she is doing great in all of her dramas.
Did Alizeh Shah Contracted Coronavirus?
News surfaced little time before that Nida Yasir, Yasir Nawaz and the entire cast of drama serial Mera Dil Mera Dushman has contracted coronavirus, however, no official statement was made in this regard apart from Nida Yasir's family. But one thing has been confirmed through Alizeh Shah's Instagram post that she is in isolation.
'Isolation is A Blessing'
Alizeh Shah optimistically expressed about isolation and considered it a blessing. Taking it to social media Alizeh wrote a heartfelt, post sharing that it is a pleasure to have lots of time to think and reflect on many things in life. She penned her feelings as:
"Alhamdulillah I have had the privilege to have lots of time lately to think and reflect on how many things we take for granted, obviously, not everyone has everything but everyone has something or another, from smaller things like the air we breathe in, water, food, a roof above our heads, the kindness strangers show, the smiles on peoples' faces when they accidentally look at someone, to bigger things like health, family, friends, the love and care we receive from them", She wrote.
"This life which we were given and the world we're living in is beautiful and I hope that we keep it that way. Given the status quo of this pandemic, we're all going through maybe one of the toughest times of all time but I believe we're ashraful makhluqat and inshaAllah we will overcome this as well", she further added.
Alizeh concluded her post with prayers, saying, "My prayers are with everyone who lost their lives due to covid19 and the tragic plane crash took place, prayers for their family & relatives Allah unhe sabr de Ameen!".
Alizeh Shah's Pictures Collection!
For now, here we have the most mesmerizing collection of clicks from Alizeh Shah's Instagram. Have a look!