Now that the flights have resumed and some countries have opened their borders for tourism, the celebrities have started to start their Insta vacation life once again. Among the many others, the star couple Aiman Khan and Muneeb Butt have also recently taken a sabbatical from work life and have gone to Turkey to take some time off and enjoy the beautiful country.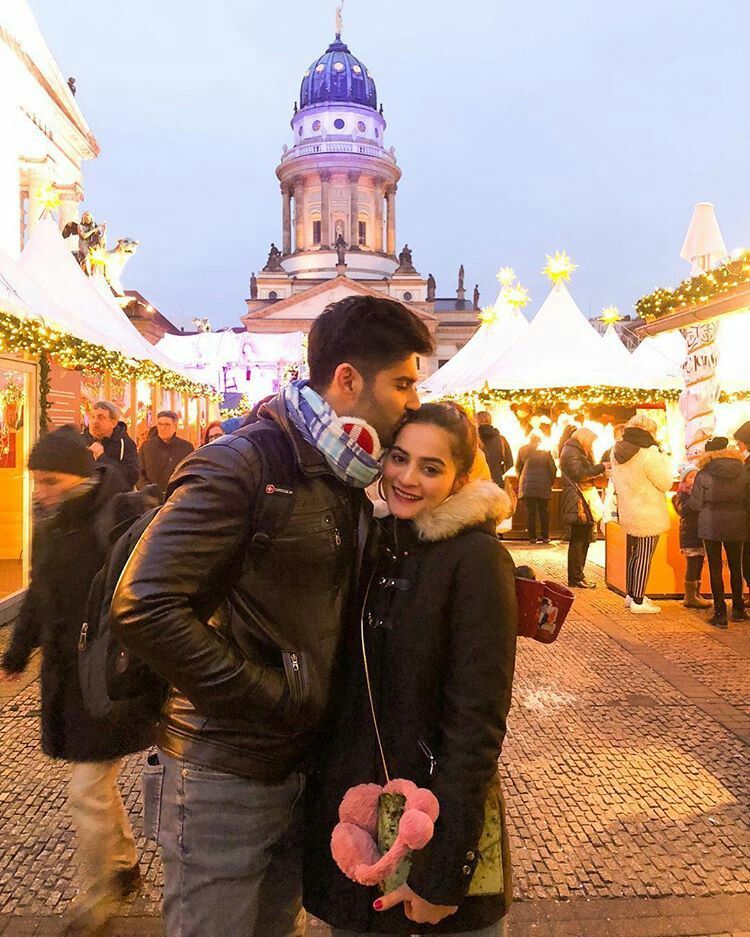 The couple is enjoying their time off, and hence are updating their Instagram quite a little less. But I still have brought together a few pictures from their Insta account so you can see Turkey from their lens:
Aiman Khan & Muneeb Butt In Turkey
Aiman and Muneeb have recently started their journey from Karachi to Istanbul for a much-awaited Turkey vacation. Both of them posted this picture on their Instagram feed yesterday with the captions #VacationMode and 'Vacation after such a long period of time'.
Here is the picture couple posted on their feeds together from the plane while on their way to the vacation:
The Turkey Trip
Now that the couple is in Istanbul, they are definitely having the time of their life while enjoying one of the best and the liveliest cities in the world. Here is a video of the stories Khan shared on her Instagram account:
Muneeb Butt also shared a picture of two in Starbucks while drinking the world-known coffee in his story. Aren't they just adorable?
Instagram Perfect Pictures Of Aiman Khan & Muneeb Butt
Other than the pictures shared on their stories, the couple does have their Insta game on. Both of them have also taken to their feeds to upload pictures of the vacation. Khan uploaded a very stylish picture, clad in Aiman and Minal Closet's dress with the caption:
"This city is very special ♥️ #istanbul🇹🇷 This stunning coat is from @aimanminalcloset ♥️"
Here is the picture she posted alongside it: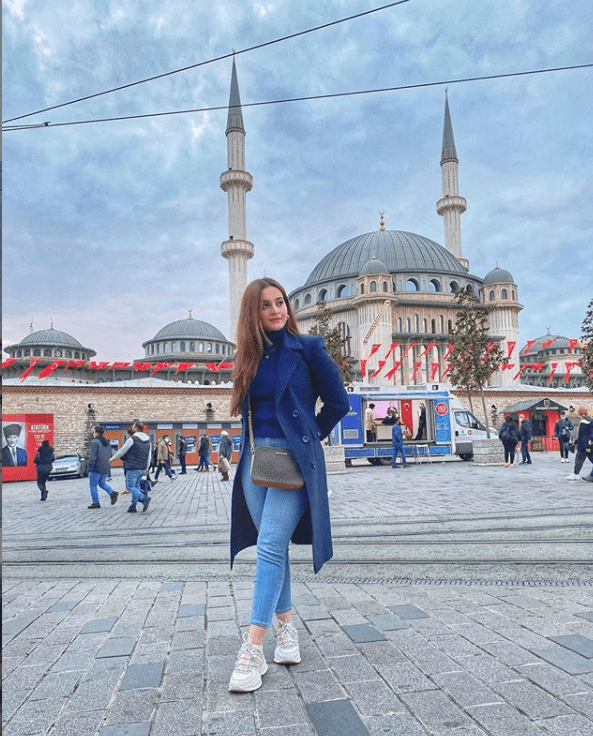 Muneeb Butt also shared a picture of the two of them together looking pretty as they are while laughing off at the world-famous Istiklal Street near Taksim Square: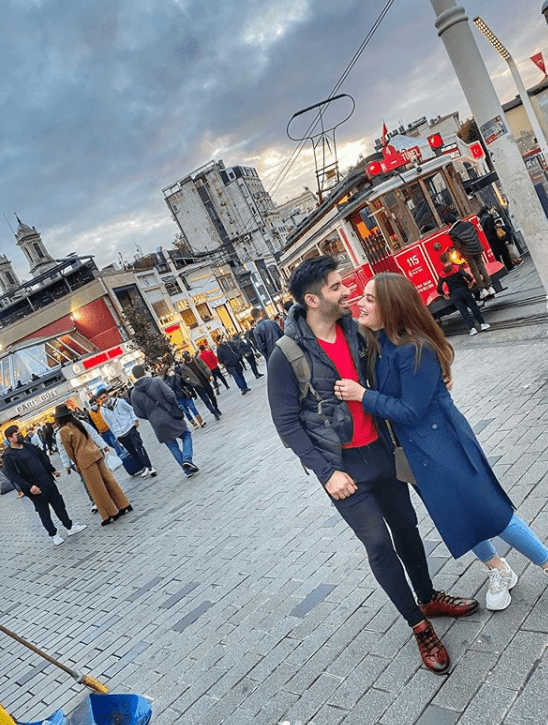 Aiman Khan and Muneeb Butt are definitely two people from the industry we love seeing together. Not just their Instagram feed, but their stories are now inspiring us to pack our bags for the vacation. Can't wait to hop on the plane and visit Turkey, but till I do that, the lens of Khan and Butt's Instagram is enough to quench my vacation thirst.