By Mati Ullah Khan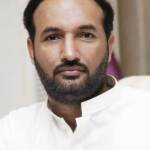 Apparently, the Pakistan People's Party (PPP) Co-Chairman Asif Ali Zardari's political maneuvering has somehow dragged Prime Minister Imran Khan him into a quagmire and the latter is striving hard for his survival. However, even if the Joint Opposition succeeds to oust Imran Khan, he may return to power again given his immense popularity in the masses especially among the youth. The history implies that not a single person or a party has ever entirety been eroded from mainstream Pakistani politics, notwithstanding all odds. Following the execution of Zulfiqar Ali Bhutto in a military regime, his PPP still managed to ascend to the throne thrice and Nawaz Sharif's Pakistan Muslim League-Nawaz (PML-N) also governed the Country thrice in different eras. Also if Imran Khan's government is dislodged now, it wouldn't be an unprecedented occurrence as none of his predecessors ever completed his/her five-year Constitutional tenure in Pakistan.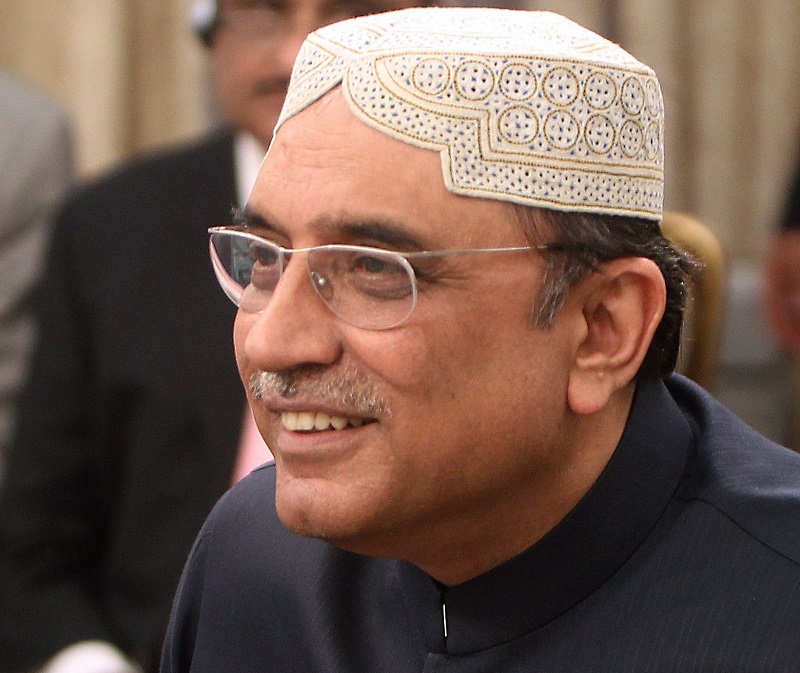 So what really justifies the title 'Aik Zardari Sub Pay Bhari', the former President of Pakistan has been crowned with!!! Certainly, though now PPP has formally distanced itself from the Pakistan Democratic Movement (PDM) – a political alliance of nearly a dozen opposition parties – but yet Zardari is anchoring each and every political move of the Joint Opposition against Prime Minister Imran Khan since the outset; i.e. making the opposition parties accept the once termed 'illegitimate' assembly, inducing them against tendering resignations, and ensuring the assemblies remain intact till their Constitutional term is over.
Yet it won't be enough to imply how a politically shrewd man, Asif Ali Zardari is!!! Not only he thwarted every political move of his fellows in opposition benches depriving them of political gains; rather, he also settled the score with once arch-rival PML-N.
In mid-August 2018, defying the earlier agreed upon decision, PPP refused to vote for Shahbaz Sharif for the Premiership against Imran Khan in the last hour on the ground that the PML-N President used to hurl insulting remarks against Asif Ali Zardari in public gatherings. Though a few days ago, in compliance with the Joint Opposition's decision, PML-N lawmakers including Shahbaz Sharif had voted for PPP's Syed Khursheed Shah in the National Assembly Speaker's election.
Again in the Senate Elections in March 2021, PPP resorted to horse-trading and bought loyalties of ruling parties' lawmakers as evident in surfaced videos to help the Opposition's Joint Candidate Yousaf Raza Gilani get elected as the Senator from Islamabad. Gilani's victory was cheered by all the opposition parties, not bearing in mind that it was only the PPP's stalwart who succeeded in the polls but their another Joint Candidate – Farzana Kausar of PML-N – faced a debacle in the House on the very same day.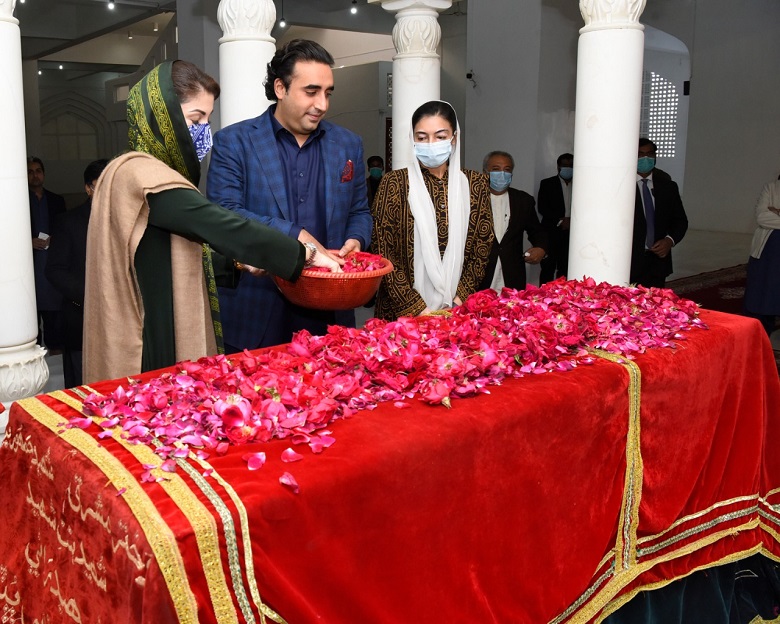 PPP also outpowered PML-N in the Azad Kashmir Elections 2021 – though with Raja Farooq Haider as the Prime Minister, the latter had ruled the region for full five years from July 2016 to July 2021. Adhering to the tradition, the ruling party in the Center Pakistan Tehreek-e-Insaf (PTI) bagged 32 seats in the Legislative Assembly followed by PPP which secured 12 seats while the predecessor PML-N was confined with mere 7 seats.
From 1988 to 1999, the hatred between PPP and PML-N for each other was proverbial which never let a full five-year tenure of any of them be witnessed and also stirred derogatory speeches from both sides. Especially Nawaz Sharif used to call the PPP founder Zulfikar Ali Bhutto a 'traitor' and a 'fake martyr' in public speeches. However decades later, his daughter Maryam Nawaz while addressing a gathering in Garhi Khuda Bakhsh on December 23, 2020 chanted slogans of 'PPP Zindabad' and also sprinkled flowers on the grave of Zulfikar Ali Bhutto when she visited Larkana on December 28, 2020.
Declared by Courts as an absconder like former General Pervez Musharraf,  the PML-N leader Nawaz Sharif delivered a series of fiery speeches against the top military leadership from the platform of PDM lambasting them for toppling his government and hatching a conspiracy against him. However, PPP, which though was aligned with the opposition alliance, didn't ever cross the red line and even declined to vindicate Nawaz Sharif's allegations against the top military brass. In a public gathering on October 18, 2020 held in Karachi – the Capital of Sindh province where PPP has uninterruptedly been in power since 2008 – it was assured that Nawaz Sharif didn't address the gathering, fearing that if that happened, it might infuriate the military establishment and their relationship with PPP might be in jeopardy. It's also worth noting that both PPP and PML-N have been labeling Imran Khan as "selected" since PTI took over in 2018; however, after the 2021 Senate Elections, PML-N also began mocking PPP, calling them a "selected" party.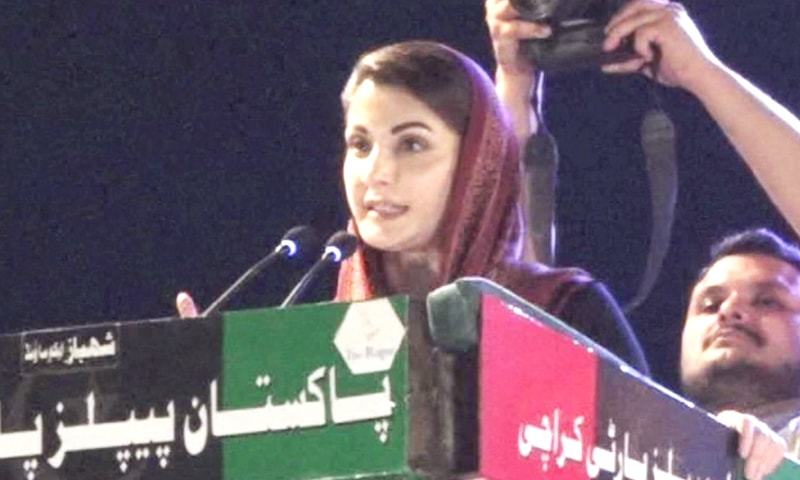 In Sindh, PPP is in power with a two-third majority which probably even its founder Bhutto never enjoyed. Therefore, Zardari would be the least concerned among all opposition parties about dissolving the assemblies before time. However, PML-N along with Maulana Fazlur Rehman are extremely desperate to topple the Imran Khan regime as they have nothing to taste except sitting in the opposition benches throughout the Country. Knowing that both PML-N and Maulana are toothless without PPP, it wouldn't be wrong to say that Asif Ali Zardari has seemingly further wrecked their politics. Just prior to tabling the no trust motion against Prime Minister Imran Khan, PPP all alone held a long march from Karachi to Islamabad. It helped it to not only grab the media attention and mobilize the gutted party workers but also persuaded its disgruntled leaders in Punjab i.e. Nadeem Afzal Chan to rejoin the party, creating an impression that PPP is back in Punjab. Whereas PDM's long march is yet to kick off and PML-N's workers remain in a state of uncertainty.
Though the political environment in the Country amidst the no trust motion remains blurred and no outcome is ascertained yet. As per media reports citing informed sources, the PTI's key ally PML-Q's Pervaiz Elahi has been lured of Punjab Chief Ministership for remaining one and half year tenure with Zardari as a guarantor in return for favoring the no trust motion. If it happens – though unlikely as it would be tantamount to PML-N's political suicide but its desperation to oust Imran Khan may tempt it swallow the bitter pill – PPP would certainly gain most of it, weighting the belief that Elahi as the Chief Minister would further dent the PML-N's position in its stronghold Punjab.
If PPP is ruling with its full might without any tangible threat to its government in Sindh and seemingly will continue to enjoy the smooth ride till next polls, PML-N's future still remains in disarray as if Imran Khan succeeds to sail through full five years or Pervaiz Elahi takes the reins in Punjab as conceived by Zardari to seek his shoulders, in either case PML-N would likely be the ultimate loser.
Note: The writer Mati Ullah Khan has been working as the News Editor for Dispatch News Desk (DND) news agency since 2012. He did his Masters in International Relations (IR) from International Islamic University Islamabad (IIUI). He can be reached at matiullah.pk@gmail.com.
Disclaimer:
The views and opinions expressed in this article/Opinion/Comment are those of the author and do not necessarily reflect the official policy or position of the DND Thought Center and Dispatch News Desk (DND). Assumptions made within the analysis are not reflective of the position of the DND Thought Center and Dispatch News Desk News Agency.