The Interbank Trading Session resumed on Tuesday following a hiatus of three days with the United Arab Emirates Dirham (AED) standing at Rs 77.29.
The AED depreciated by 2 paisas on April 28 and slipped slightly against the Pakistani Rupee (PKR) to Rs 77.29 from Rs 77.31.
While the dirham's buying rate in the Open Market was recorded at Rs 78 and the selling rate at Rs 78.8 at around mid-night on May 02.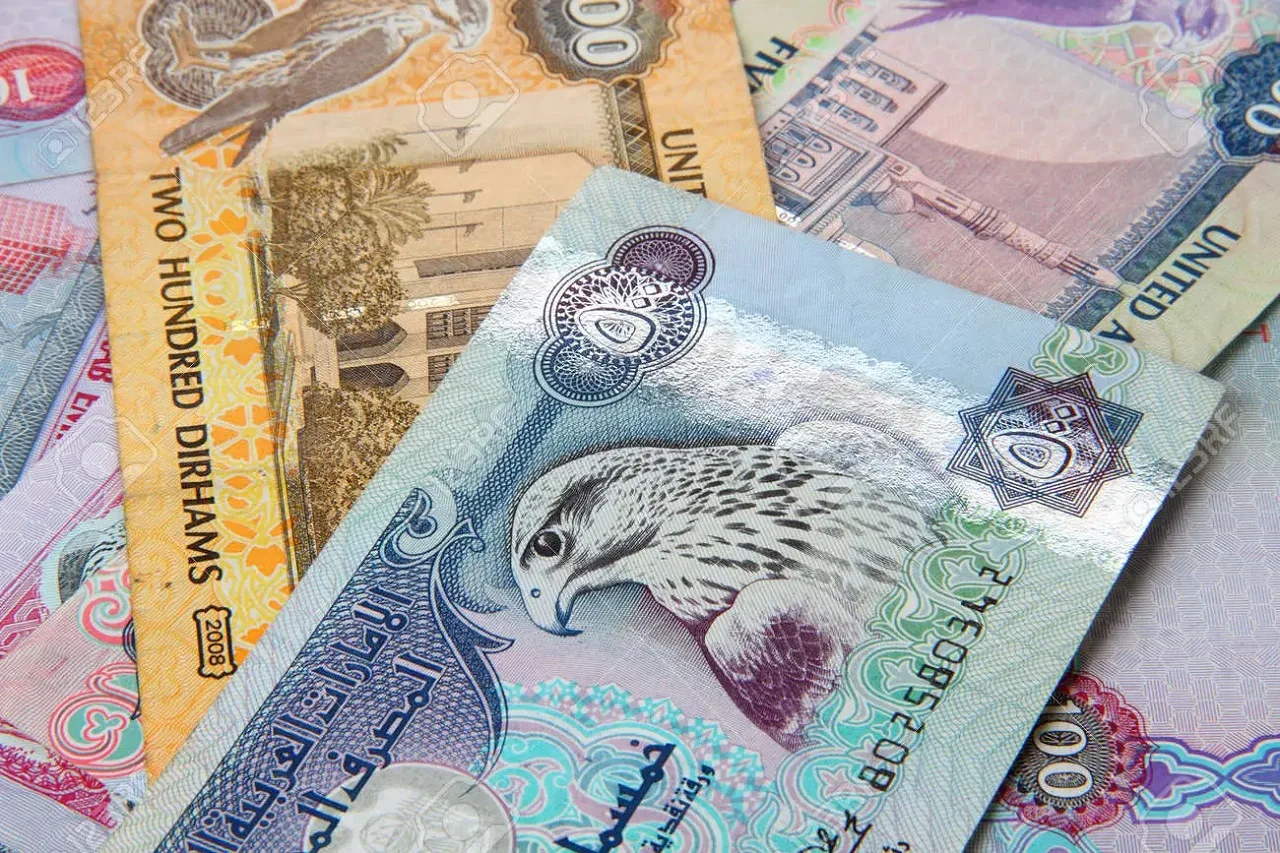 AED to PKR UAE Dirham Rate in Pakistan in last 10 days (Interbank Market)
On April 28     – Rs 77.29
On April 27     – Rs 77.31
On April 26     – Rs 77.16
On April 20     – Rs 77.18
On April 19     – Rs 77.30
On April 18     – Rs 77.31
On April 17     – Rs 77.52
On April 14     – Rs 77.44
On April 13     – Rs 77.58
On April 12     – Rs 78.04
UAE Dirham to other Currencies as of May 02, 2023
| | | |
| --- | --- | --- |
| Currency | Symbol | Rate |
| US Dollar | USD | $0.27 |
| Euro | EUR | €0.25 |
| Japanese Yen | JPY | ¥37.44 |
| British Pound Sterling | GBP | £0.22 |

Open Market: Foreign Currencies Rates in Pakistan on May 02, 2023
| | | | |
| --- | --- | --- | --- |
| Currency | Symbol | Buying | Selling |
| US dollar | USD | Rs 286.6 | Rs 289.5 |
| Euro | EUR | Rs 316.5 | Rs 319.5 |
| Japanese Yen | JPY | Rs 2.15 | Rs 2.2 |
| British Pound Sterling | GBP | Rs 360 | Rs 363 |
| UAE Dirham | AED | Rs 78 | Rs 78.8 |
| Saudi Riyal | SAR | Rs 75.7 | Rs 76.5 |
| Kuwaiti Dinar | KWD | Rs 927.11 | Rs 936.11 |
| Canadian Dollar | CAD | Rs 212 | Rs 214.5 |
| Australian Dollar | AUD | Rs 188 | Rs 190 |
| Omani Riyal | OMR | Rs 738.17 | Rs 746.17 |
| Qatari Riyal | QAR | Rs 77.98 | Rs 78.68 |
| Chinese Yuan | CNY | Rs 41.95 | Rs 42.35 |
| Indian Rupee | INR | Rs 3.47 | Rs 3.58 |