Editor's Note: Conflicts zones are not just pieces of land. They have people who suffer conflicts and they have stories to tell you about what actually happens Conflict?
Every story coming out from Conflict Zones is always a narration of death and blood, painful, sentimental, and full of emotions.
Story written by Ulvi Ahmedli who is an Azeri journalist and researcher which DND News Agency is sharing with you is not penned by Ulvi as a Journalist or as a Researcher rather as someone whose soul is hurt and whose thoughts are with those who lost their past forever.
Ulvi Ahmedli gathered memories of past in a quest to rebuild it and memories from Conflict Zones are always terribly sensitive, hurting, full of agonies and tears.
The title of the article 'Maybe we couldn't see it again, I wish you could see that paradise' – One more year without Shusha—written by Ulvi Ahmedli is shared to tell you what occupation of Shusha and genocide of residents did with Azeri innocent people. The original article was published by Eurasia Diary on May 8, 2020.
By Ulvi Ahmedli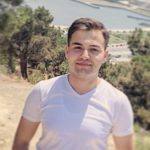 May 8, 1992, was written with black letters on the blood memory of Azerbaijani history. Today, 28 years have passed since the occupation of Shusha, the pearl of Karabakh and the cradle of Azerbaijani culture. The city of Shusha, which has brought many Azerbaijani intellectuals and is the cultural center of our country, was destroyed by Armenian armed groups.
Shusha – a cultural center
Shusha is well-known for its poets, singers, artists, and writers. There were opportune conditions for the development of talented people in this city. The first printing house in Azerbaijan after Tabriz was opened in Shusha in 1830. In 1864, "Majlisi-uns" (Friendship Assembly), one of the literary assemblies of literary representatives in Azerbaijan, was organized.
In addition, many music festivals and schools had been operating in Shusha since the 19th century. It should be noted that the first theatrical performance in Azerbaijan was organized in 1848 in Shusha. There were appropriate buildings in Shusha to stage a theatrical performance, and it is said that the special decorates of these stages attracted the audience. Moreover, it can be said that the first circus performances in Azerbaijan played in Shusha.
The development of Shusha in the field of science does not lag behind its cultural progress. Thus, one of the first real schools in Azerbaijan was opened in 1881 in Shusha. It is no coincidence that in 1890, a representative of the Caucasian Minister of Education Prince Ziaaddov  Anishiravan invited Mirza Gajari and anthropologist Shantri here. Among the famous representatives of this school are Abdurrahim bey Hagverdiyev and Yusif Vazir Chamanzaminli.
In 1897, the city library was founded in Shusha by Mir Mohsun Navvab. During the occupation of the city in 1992, the central city library, which had more than 200,000 in its collection, was destroyed.
Poet Gasim bey Zakir, Khurshidbanu Natavan, artist Mir Mohsun Navvab, famous tar player Sadigjan, mugam-singers Jabbar Qaryagdioglu, Khan Shushiniski, writers Abdurrahim bey Hagverdiyev, Yusif Vezir Chamanzaminli, writer and philologist Firudin bey Kocharli, composer Soltan Hajibeyov, public figure Ahmad bey Agaoglu, founder of Azerbaijani music Uzeyir Hajibeyov, who was not born in Shusha but lived here, and others were brought to Azerbaijani culture by this city.
Memories of people of Shusha
The occupation of Shusha has seriously wounded the hearts of its residents. The views of this city are still alive in the dreams of people who were born and lived in Shusha.
"The people of Shusha were cultured, hospitable people, they visited each other on holidays, there had a beautiful fresh air and city was attracted many tourists in the summer months," said Nazila Ahmadova, who was born and lived in Shusha. He celebrates the mysterious beauty of this city, the "Jidir duzu" (one of the most beautiful places of Shusha).
Nazila Ahmadova also does not forget the horrors of the war years. "When the alarm went off, my little girl Sevda was quickly dressed and became ready. She was very young at the time and the children grew up in fear."
Ilaha Karimova, who spent her childhood in Shusha, lived there for 6 years. When she remembers these years, she remembers memories with her father Tofig Asadov, who was martyred.
Children had to play with small dolls and toys, but they heard gunshots
"My father always brought me home from school. During the occupation of Karabakh, he took part in the fighting. When I went to school in Baku, one day after school I waited for my father and thought he would come. Everyone was with their father, and I realized that he would never take me home from school again. "
When Ilaha Karimova remembers Shusha, she remembers the theater building where her father and mother worked and her grandmother's house on the Jidir duzu. She was 6 years old during the occupation. When Ilaha remembers those years, she does not forget the attacks of the Armenians. It is hard to imagine how they set fire in  Malibeyli village.
"Imagine a 6-year-old girl going out on the balcony and seeing that the village is on fire. At this age, it is a terrible memory to see Alazan's (rocket-launcher) flames. My father put a piano in front of the window to protect the family during the attack. "
The children of this age had to play with small dolls, but they heard gunshots.
"I can still hear the sound of the alarm. That voice was the scariest and most tumultuous sound in the world for me. That voice took away all my childhood's fun. When the alarm went off, we went down to the basement. Our parents were very upset. We didn't know if we would even get out of here alive? "Although Ilaha did not forget the beautiful days of Shusha, most of these difficult moments remained in her memory.
Ilaha Karimova's sister Leyla Ahmadova also remembers these years with a pleasant smile and pain. Leyla clearly imagines her time in Shusha and the time she spent in her relatives' yard.
"We came to my aunt's in Shusha, we wanted to see our cousin Parvin, who was still a baby and in a cradle. I remember their house very well. They had big balconies and a lot of pots in their houses."
The very first years of Leyla's cousin Parvin's life passed with the war. Her memories of Shusha are those of a young girl who witnessed the occupation.
"I remember my mother telling us stories so we wouldn't be afraid. As soon as the fire was opened, the lights were turned off. I was a child then and it seemed like a game to me. It was like a game for us that my mother picks us up and everyone gathers in the basement. But we didn't know how they felt."
Parvin's sister Saadat does not forget the shots and shouts of people. "We grew up with the sounds of gunshots," she said. We were very scared at that time. I remember people crying as we gathered in the basement. We didn't raise our voices so that the enemies would suddenly hear us."
The people of Shusha miss the unity of the family and the abundance of visits between relatives in those years. The occupation of Shusha also scattered its inhabitants and separated them from each other.
The people of Shusha have been longing for their homeland for 28 years. Their memories live on in black and white pictures. Some people from Shusha pass from life without ever seeing their homeland again. One of those people was my grandmother. I remember my grandmother always saying, "Maybe we couldn't see it again, I wish you could see that paradise."