Islamabad, Pakistan: A luncheon was held here on Monday to honor Muhammad Asif Noor, Editor-In-Chief, The Diplomatic Insight, Editor Global News Pakistan, and President of the International Forum for Pakistani Columnist and Anchors.
It may be mentioned that Muhammad Asif Noor was conferred with the "CPEC Communications Award" during the 7th China-Pakistan Economic Corridor (CPEC) Media Forum jointly organized by China Economic Net (CEN) and Pakistan China Institute and in cooperation with the Embassy of the People's Republic of China in Pakistan.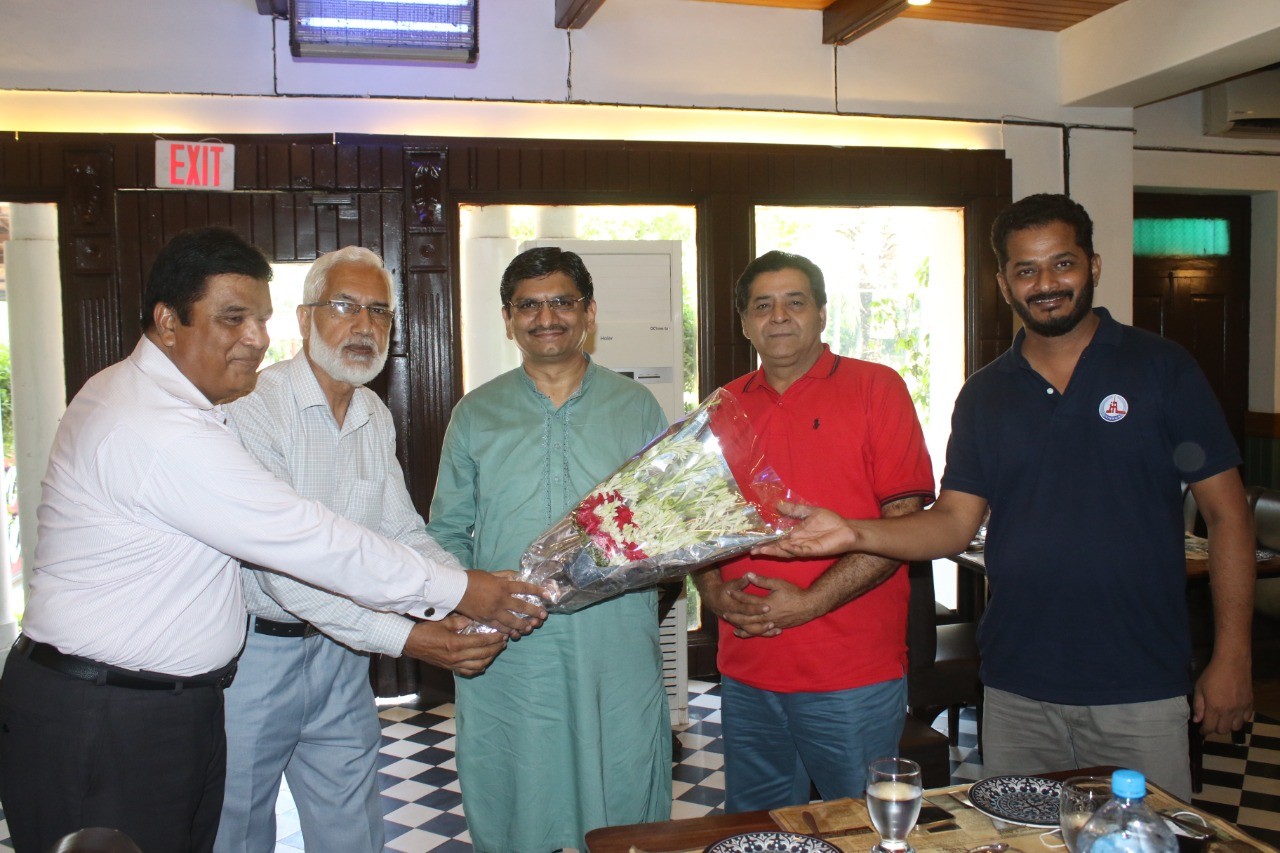 The event was attended by Agha Iqrar Haroon (Chief Editor Dispatch News Desk (DND) News Agency, Naveed Ahmad Khan (Editor, Daily Spokesman), Jamil Bhatti (Deputy Bureau Chief, Xinhua News), Siddique Jan (Bureau Chief, Bol TV), Aamir Saeed Abbasi (Acting Bureau Chief, Dunya TV), Waqar Fani Mughal (PRO, Red Crescent Pakistan), Riaz Ahmad Malik (Group Editor, National Herald Tribune), Ramzan Mughal (Photo Journalist),  Wazir Nusrat Ali (Columnist), Dr. Rao Furqan (Diplomatic Correspondent, APP), Abid Ali Arain (Content Incharge BOL TV) and Asir Gill (Global News Pakistan).
Participants highly appreciated the hard work of Asif Noor to promote Pakistan internationally and for enhancing bilateral relations between Pakistan and China as well as wit several other countries.
Asif Noor keeping in view his strong drive to build friendships with countries has established the International Forum for Pakistani Columnists and Anchors, the Pakistan-SCO Friendship Forum, and Friends of BRI Forum, a unique podium for Business, Media, and academic groups to join together from BRI countries at one platform.