Southeast Asian-native heartwood has a fragrant resin from which the oud fragrance is extracted. It has an alluring, complex aroma that is both rich and heavy to the senses. Oud is one of the most exclusive natural raw materials in the world, and it is extremely rare for use in perfumes and fragrances. Best oud perfume in Dubai listed below:
Table of Content:
The 5 Best oud perfume in Dubai for Men
1. Ajmal
2. Arabian Oud
3. Yas Perfumes 
4. Paris Gallery 
5. Swiss Arabian
The 4 Best oud perfume in Dubai for Women
6. Shahrazad by Arabian Oud
7. Oudesire by Ajmal Perfume
8. Oud Wood by Tom Ford
9. Nasamat Oud Bouquet
FAQ's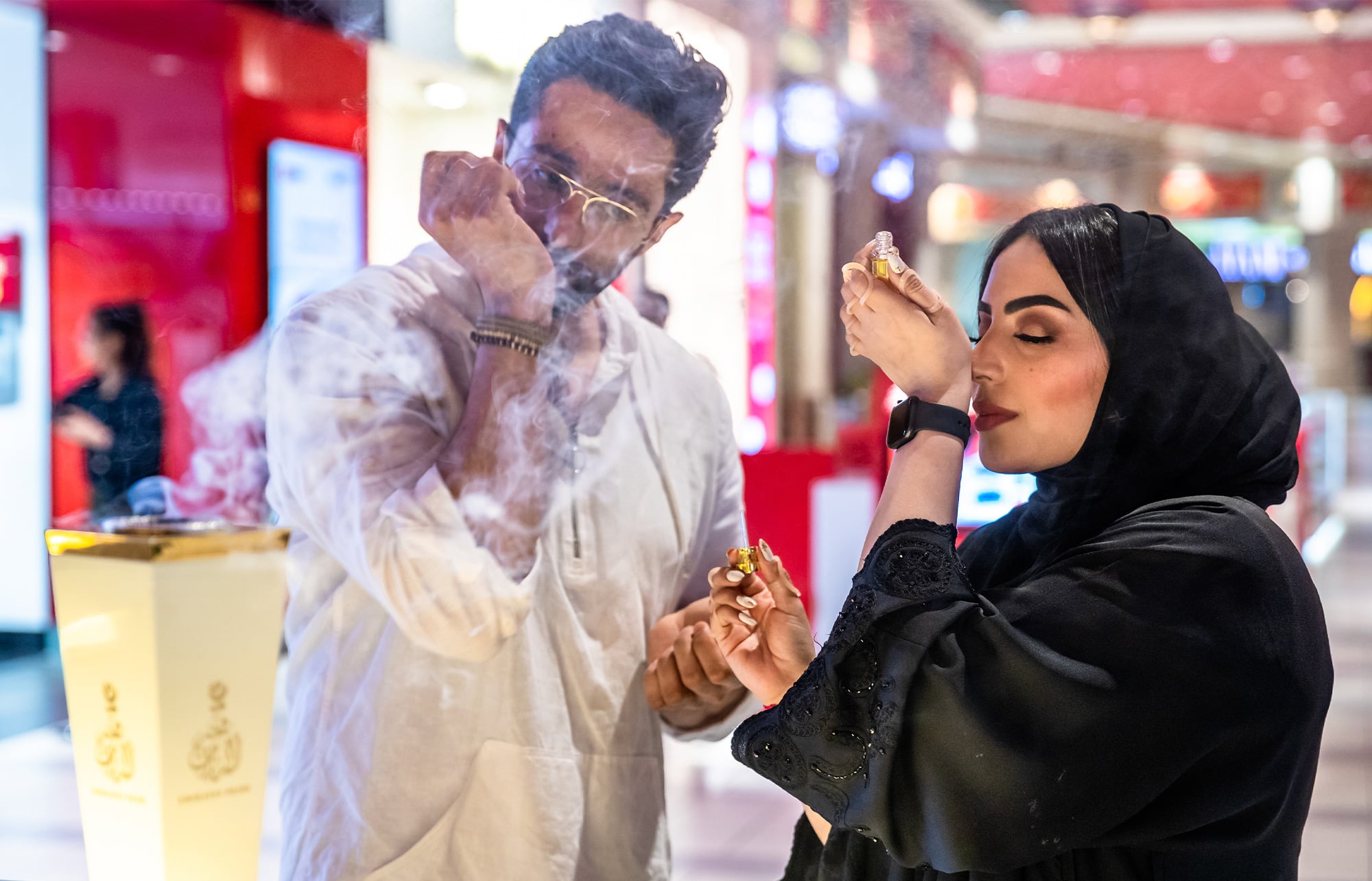 9 Best Oud Perfume Brands in Dubai 2023
It came to the top of the list of desirable materials in the eighth century. The wonderful and rare aroma of oud, which has a strong cultural basis, is extremely valuable. One of the gem's long-used applications was for achieving harmony, meditation, balance, and penetrating clothing and dwellings.
The 5 Best Oud Perfume for Men
Have you ever wondered which are the top men's oud perfumes in Dubai? So, we've put up a list of some excellent choices below.
1. Ajmal 
The first name that comes to mind when discussing the world of Asian perfumery is Ajmal. With retail locations all around the world, the company has a long history of accurately anticipating and meeting the needs of clients from other countries. Shoppers at Ajmal locations can mix and match different fragrances to suit their tastes.
2. Arabian Oud
This brand excels at creating incense and oud fragrances. Their goods are created to be the most accurate representation of Arabian heritage and culture. Unquestionably, it is one of the largest producers of Arabian perfumes in the world, with 750 retail locations in 150 cities and 35 countries.
The nearly flawless attention to detail that Arabian Oud pays to every aspect of their beautiful creations, from the bottle design to the aroma blending, is the reason for their unparalleled success.
3. Yas Perfumes 
In the Middle East, this perfume company has great regard. Some of the most imaginatively crafted Western and Arabian perfumes are offered by Yas Perfumes at excellent customer value.
The company was established in order to make high-end, luxury fragrances more affordable for individuals in the GCC. The brand currently operates in over 42 outposts.
4. Paris Gallery 
The main brand of the Paris Gallery Group of Companies is a reputable, opulent business in the Middle East. This business can lay claim to 450 different product categories in its portfolio. Additionally, a lengthy number of Western and Asian products are determined by their oud and perfumes sold in shops around the world.
5. Swiss Arabian
This company takes great pride in being able to provide its devoted consumers the ideal fusion of Western and eastern oud fragrances. The Swiss Arabian line of fragrances is created using cutting-edge technology and considerable perfumery knowledge.
Swiss Arabian, one of the first perfume producers in the UAE, produces over 35 million oud fragrances annually and exports them to more than 80 nations.
The 4 Best Oud Perfumes for Women
The four greatest oud perfumes for women, which will make you smell like royalty, are listed below.
6. Shahrazad by Arabian Oud
The perfume's top notes of beeswax, cranberry, apple, and bloom were inspired by the well-known folktales of the Middle Eastern 1001 Nights. There are undertones of lotus, Ylang Ylang, patchouli, oleander, and olibanum in the powerful combination.
A revitalising fragrance that arouses desire and sensuality is produced by the woody tones. The fruity and flowery notes of Shahrazad are reinterpreted by wood and black musk.
Even after using the full bottle, you can proudly keep the dazzling ornate gold bottle of the perfume on display in your vanity. It will, however, last a lifetime because it is a high-quality perfume. Of course, a modest amount applied to your pressure areas has a big impact.
7. Oudesire by Ajmal Perfume
This brand's aroma is a fantastic choice for both gender. The floral scent combines traditional oud scent with modern undertones. Its woody amber base is refined by fruity and spicy nuances.
This Eau de perfume contains elements that are fresh, including raspberry, rose, ginger, jasmine, and orange. The enticing perfume is adored by all ladies.
8. Oud Wood by Tom Ford
Tom Ford is a well-known fashion and beauty brand worldwide. They debuted Oud Wood in their Private Blend line in 2007. It immediately became a worldwide bestseller since it's a great introduction to the oud.
Because it was the first unisex fragrance with oud as the primary component, Oud Wood is nothing less than a pioneer in the mainstream fragrance market. Cardamom, vanilla, rosewood, Chinese pepper, vetiver, sandalwood, amber, and tonka bean are among the unusually combined constituents.
Oud Wood has a base note of wood with crisp, clean hints of honey and rose. It's a good idea to layer up with this perfume because it tends to lean more towards the manly side.
9. Nasamat Oud Bouquet
This asian fragrance combines citrus and woody elements for a pleasant aroma. The unisex scent was introduced in 2014 and is created by a unique fusion of conventional Western and Arabian scents.
The top notes are bergamot, lemon, and orange, while other Mediterranean fruits make up the heart notes. Additionally, traces of amber, vanilla from Madagascar, and white musk are detectable. Warm and sweet at first, the amber notes in this rich perfume make it seductive and potent.
FAQ's
How do I know if my oud is pure?
Many people have never smelled a true oud perfume, which is why there is a widespread misconception that oud is fake. On the open market, almost all oud fragrances are manufactured synthetically and artificially. Nobody should anticipate hearing real oud.
It is smooth and warm without any smokiness, and the artificial version frequently smells like raw, dry wood. An real oud, on the other hand, has a warm undertone and a subtle fusion of leather and animalistic overtones.
A good oud fragrance to use as a springboard for exploring this vintage scent is Outstanding oud scent by Terry. One of the numerous mainstream perfumes that uses actual oud and isn't overpowering is this one.
On every kind of attire, both gender can apply oud fragrances. To create an ultra-sensory experience, combine a few drops of your preferred oud scent.
When combined with oud, spices, rose, leather, and white florals create distinctive aroma notes. Try Trayee, Neela Vermeire, and Mohur as a few examples. Their aromas show how oud blends with well-known substances.
Which is the best oud perfume to gift?
From a creative standpoint, Amouage Opus X from The Library Collection combines the most exquisite fragrance component, rose, with the priceless and rare oud that is exclusively imported from Laos. It is known as the king of all ouds because of its purity.
The city's three Amouage Boutiques, located in the WAFI Mall, The Dubai Mall, and Dubai Festival City Mall, allow you to sample this exceptional blend as well as other fragrances.