If you're searching for the Best Kerala restaurants in Karama, Dubai, look no further than the bustling neighbourhood of Al Karama in Dubai, UAE. Known for its rich culinary traditions, Keralan cuisine has found a home away from home in this vibrant area. From authentic Kerala restaurants serving traditional dishes to modern eateries that add a twist to classic flavours, Al Karama is the go-to destination for food enthusiasts. So if you are looking for Kerala Food in Al Karama, you will have plenty of options whether you crave the spicy tang of a Kerala curry or the comforting taste of a dosa which a famous food from Kerala India, the best Kerala restaurants in Karama, Dubai, offer a culinary journey that's sure to satisfy your taste buds.
There's a good reason why visitors gush over Kerala's cuisine's variety and flavours! Each state cuisine in Kerala is a distinct culinary experience in and of itself that will leave you wanting more. It is inspired by the fusion of Malabar, French, and Arabic influences with a touch of Kerala's unique culture.
The history and culture of Kerala have a significant impact on the state's traditional cuisine. Both vegetarian and non-vegetarian alternatives are available, the latter of which is prepared using various ingredients such as fish, fowl, and red meat. The most frequent ingredients in every well-known Keralan meal are rice, fish, and coconut.
Kerala cuisine will transport you to the year, from massive plates of vegetarian dishes like Sadya to a variety of non-vegetarian dishes, including seafood, lamb, and cattle and sweet and savoury treats!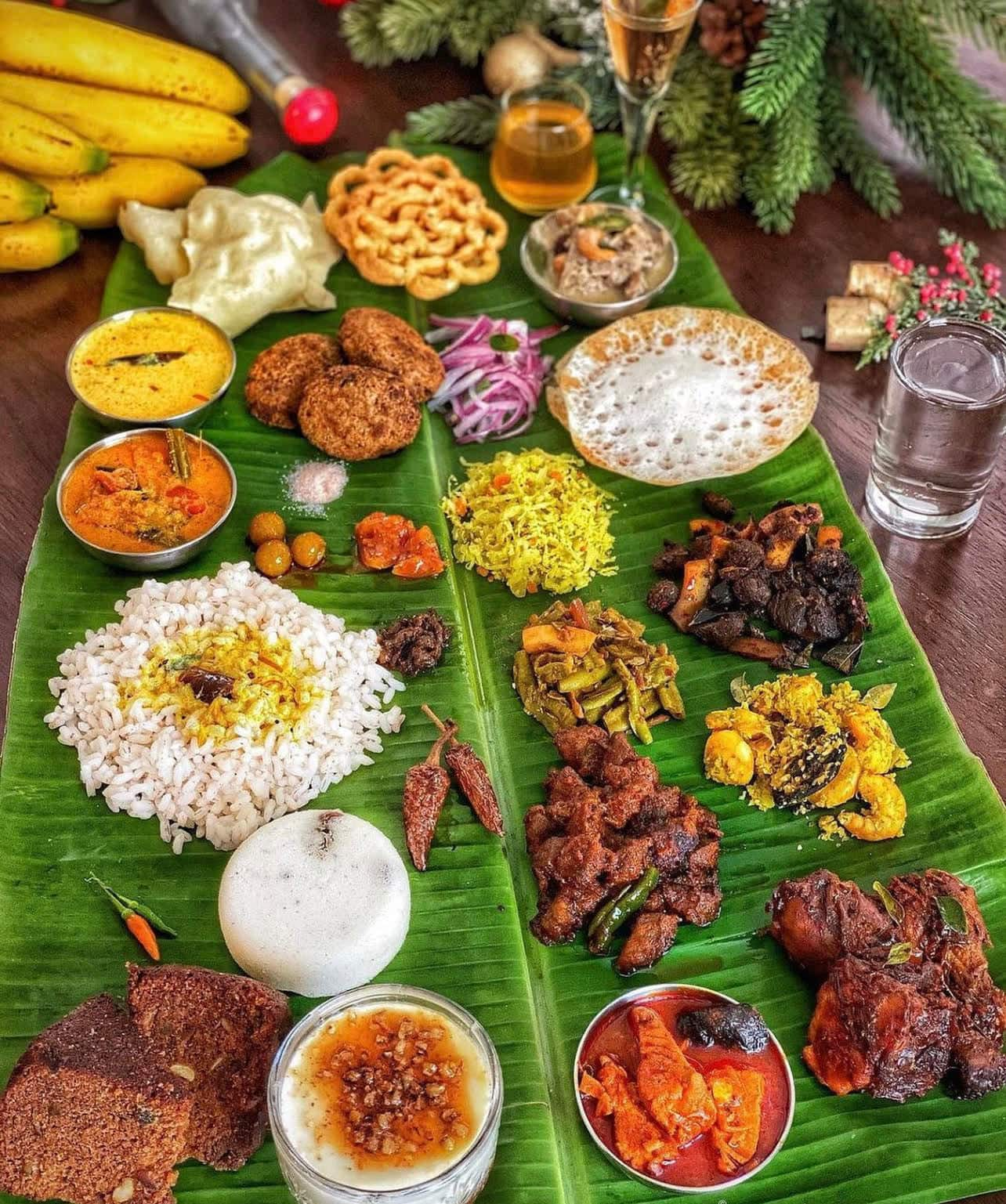 Table of Content
Calicut Paragon
AARAAMAM RESTAURANT
USTAD HOTEL
MALABAR PARIS
Dhe Puttu
FAQ's
Best Kerala restaurants in Karama
CALICUT PARAGON
Calicut Paragon is one of the most well-liked options among South Indian state expats. It has developed a devoted fan base in Dubai and the rest of the UAE—one of the best Kerala restaurants in Dubai, recognised for its well-liked Malabari delicious foods.
The flavorful chicken biryani, the fiery prawn fry, and the crunchy beef fry are all must-tries on their menu. Additionally, they provide daily meals with vegetarian, pescatarian, and non-vegetarian alternatives.
Nothing compares to the dishes of Calicut Paragon, also considered one of the top Indian restaurants in Al Karama when it comes to Kerala sanyas in Dubai.
Al Karama and Al Nahda are the locations of the two outlets of this well-known Kerala restaurant in Dubai. Additionally, they provide catering services and accommodate large orders.
Timings: Al Karama 07:00 am to 12:30 am | Al Nahda 07:00 pm – 12:00 am
The average cost for two: AED 120
Location: Shop 5, Ground Floor, Al Sharooq Building, Opposite Karama Park, Al Karama
AARAAMAM RESTAURANT
Aaraamam is another inexpensive Kerala restaurant in Dubai renowned for serving hearty lunches. This Malayali restaurant in Dubai, which is well-liked by expats from Kerala, is a hidden gem worth discovering. Its Travancore-style dishes, exquisite beef ularthiyathu (a slow-cooked beef dish roasted with Indian spices and served with fried coconuts), and inexpensive sanyas make it.
Timings: 07:00 am to 12:00 am
The average cost for two: AED 60
Location: Ground Floor, Belhasa Building, Street 9 A, Al Karama
Contact: +971-4-397-8139 | +971-4-396-0130
USTAD HOTEL 
The traditional Kerala "Thattukada," which is comparable to a Punjabi "Dhaba," is the model for the Ustad Hotel. Food was served from a "Unthuvandi" or cart to keep the restaurant's casual atmosphere.
This well-known Kerala restaurant in Karama, Dubai, offers a large variety of classic meals from the Malabar region and hosts multiple cuisine festivals each year to introduce lesser-known specialities from the coastal state to Dubai.
Timings: 12:00 pm to 12:00 am
The average cost for two: AED 90
Location: Ground Floor, Al Maskan Building, Opposite Emarat Petrol Station, Al Karama
Contact: +971-4-340-3111 | +971-50-710-4237
MALABAR PARIS 
Malabar Paris, another Keralite restaurant in Karama, is popular among the local Malayali population. This intimate restaurant offers more than just the beauties of the southern state; it also has a fantastic selection of traditional Kerala foods. For a memorable eating experience, try their Appam, Thali, Fish Curry, Chicken Biryani, Malabari Biryani, or Jumbo Prawns.
Timings: 11:30 pm to 12:00 am
The average cost for two: AED 90
Location: Shop 1, Ground Floor, Crystal Music Building, Street 12 D, Al Karama
Contact: +971-

56-844-5510

 | +971-4-357-8788
Dhe Puttu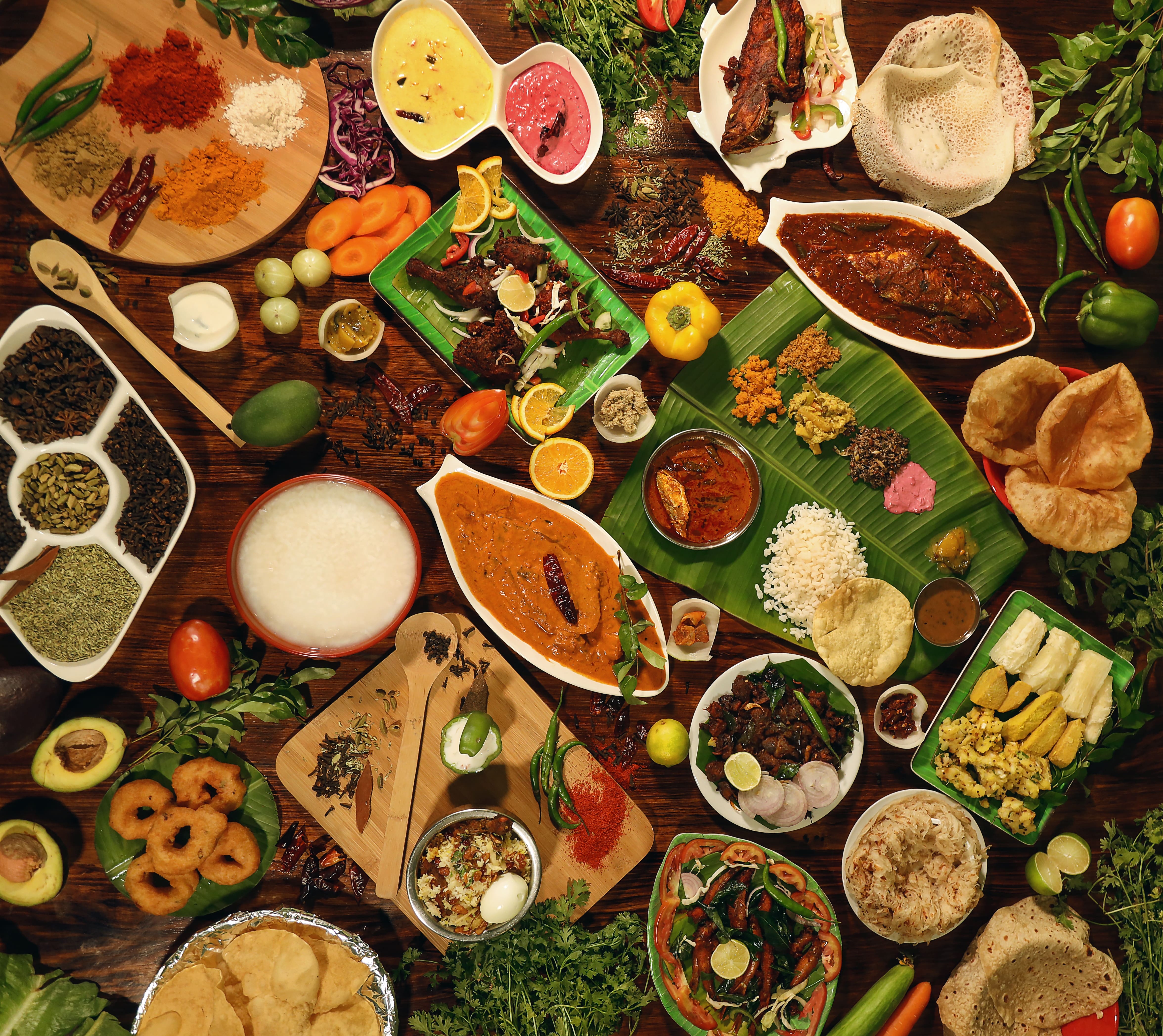 A well-known Kerala restaurant in Dubai is called Dhe Puttu. The restaurant provides a variety of dosas, such as the traditional masala dosa, which is stuffed with spiced potato stuffing, and the crispy and savoury ghee roast dosa.
Puttu, a steamed cylindrical delicacy made from rice flour and coconut, is one of the restaurant's specialities. Puttu is typically served with a variety of side dishes. The putty is terrific and light and fluffy when combined with the side dish.
Along with offering delicious meals, Dhe Puttu also has a nice ambience with helpful employees and a cosy dining area. Anyone looking for real Keralan food in Dubai should check out this eatery.
Location:  Shamma Building, Shop No.1, Opp. Aster Clinic, Behind Park Regis Hotel – 6 A St – Al Karama – Dubai
Contact: +971 56 524 3989
Timing: 12:00 pm – 12:00 am
FAQ's
Which is the best Kerala restaurant in Dubai? 
Calicut Paragon is considered one of the best restaurants for Kerala meals in Dubai and other Malabari specialities.
What is the main ingredient in Kerala cuisine?
Both coconut milk and grated coconut are essential ingredients in many Keralan dishes.