ISLAMABAD, Pakistan: Further 415 people tested positive for COVID-19 and nine succumbed to the disease in Pakistan on August 27, according to the National Command & Operation Centre (NCOC).
As per the NCOC data, a total of 295,053 people have contracted Coronavirus and 6,283 have died of it so far across Pakistan. While there remains 8,833 active Coronavirus Cases in Pakistan as of August 27.
The data says that 23,483 tests were conducted to diagnose the virus in the last 24 hours including 9,939 in Punjab, 6,337 in Sindh, 2,929 in Khyber Pakhtunkhwa, 3,626 in Islamabad Capital Territory (ICT), 167 in Balochistan, 295 in Gilgit-Baltistan, and 190 in Azad Jammu and Kashmir (AJK).
It further says that 279,937 people have recovered so far across Pakistan making it a significant count.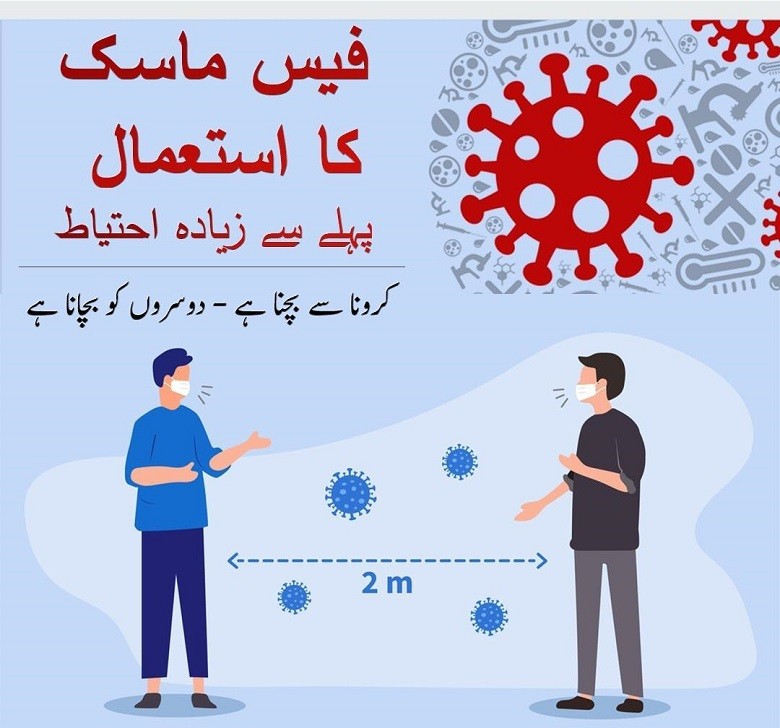 Since February 26 to date, 129,081 people have been infected by COVID-19 in Sindh, 96,636 in Punjab, 35,923 in Khyber Pakhtunkhwa, 15,578 in ICT, 12,742 in Balochistan, 2,816 in Gilgit-Baltistan, and 2,277 in AJK.
Similarly, so far 2,394 COVID-19 patients have died in Sindh, 2,195 in Punjab, 1,250 in Khyber Pakhtunkhwa, 175 in Islamabad, 141 in Balochistan, 67 in Gilgit-Baltistan, and 61 in AJK.
The NCOC data says that out of 1,920 ventilators allocated for COVID-19 patients across Pakistan, 110 ventilators are occupied.
The data further says that at present, 1,083 COVID-19 patients are admitted in 735 hospitals with COVID facilities across the Country.