ISLAMABAD, Pakistan: Further 847 Coronavirus Cases surfaced in Pakistan in the last 24 hours, taking the total number of infected persons across the Country to 327,063.
As per the National Command & Operation Centre (NCOC), 12 people died of COVID-19 on October 23; therefore, now the number of fatalities in the Country has reached 6,727.
However, 310,101 people, which makes 94.8% of the total infected persons, have recovered now.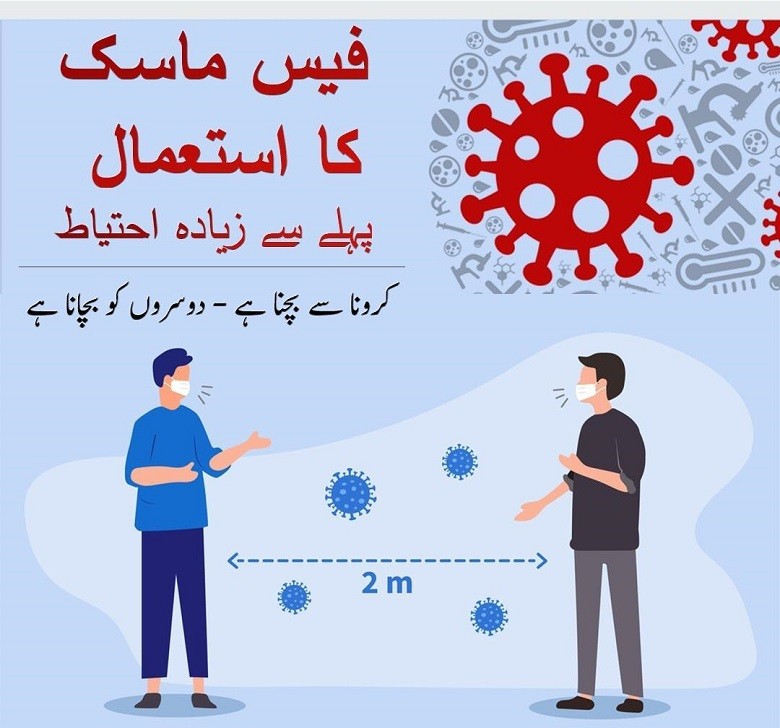 The NCOC data says that till date, Sindh has recorded the highest number of Coronavirus Cases and deaths with 143,222 infections and 2,594 deaths respectively.
The data says that Punjab has registered 102,467 Cases and 2,334 deaths, Khyber Pakhtunkhwa 38,923 Cases and 1,268 deaths, Islamabad 18,674 Cases and 207 deaths, and Balochistan 15,791 Cases and 148 deaths.
Likewise, the Gilgit-Baltistan region has so far registered 4,148 Coronavirus Cases and 90 deaths while Azad Jammu and Kashmir (AJK) has 3,748 Cases and 86 deaths.
Breaking | Islamabad 🔊

⛔
Islamabad reports 186 new COVID cases today, whereas daily cases reported in Pakistan today are 847.

⛔
Test run in Islamabad: 4,944
Positivity rate: 3.7%

High time to adhere SOPs 🚨@nhsrcofficial

— District Health Office Islamabad (@DhoIslamabad) October 24, 2020