ISLAMABAD, Pakistan: Unfortunately, 153 Coronavirus-infected people lost their lives while battling against the disease in Pakistan in the last 24 hours making it the highest count in a single day since the detection of the first case on February 26.
As per the National Command & Operation Centre (NCOC) data, 6,604 new Coronavirus Cases surfaced across Pakistan on June 19.
To date, 171,666 people have so far been diagnosed with COVID-19 and 3,382 have died of it while 63,504 patients have been recovered across Pakistan making it a significant count.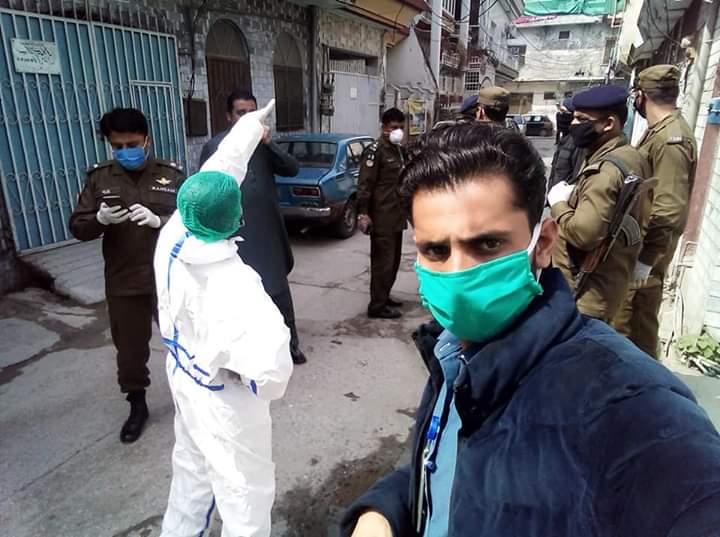 Meanwhile, during the last 24 hours, more than 9,305 violations of health guidelines/instructions were observed across Pakistan.
More than 839 markets/shops, 3 industries units were sealed and 1,522 transporters were fined/sealed.
Details of Violations of health guidelines across Pakistan and enforcement measures as under:-
Azad Jammu and Kashmir (AJK):
Violations – 683
Closed/Sealed: Markets/Shops – 73; Industry – 1; Transport – 285
Balochistan:
Violations – 703
Closed/Sealed: Markets/ Shops – 97
Gilgit-Baltistan:
Violations – 267
Closed/Sealed: Markets/ Shops – 64; Transport – 127
Khyber Pakhtunkhwa:
Violations – 4684
Closed/Sealed: Markets/ Shops – 167; Transport – 115
Punjab:
Violations – 2287
Closed/Sealed: Markets/ Shops – 368; Industries – 2; Transport – 987
Sindh:
Violations – 681
Closed/Sealed: Markets/ Shops – 70; Transport – 8
Tags: Coronavirus Cases in Pakistan