ISLAMABAD, Pakistan: A total of 5134 scholarships have been awarded to students from the Sindh province during the current year i.e. 2018-19, the Minister for Federal Education and Professional Training Shafqat Mahmood told the Senate.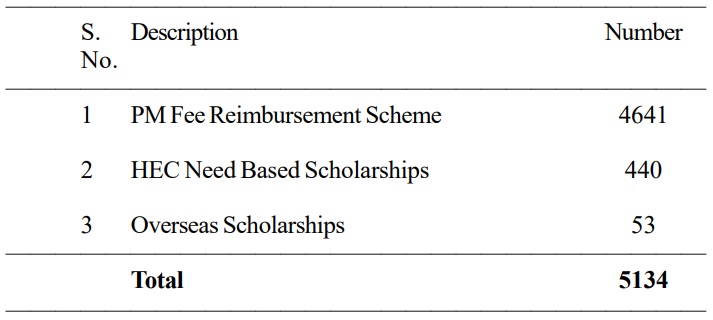 To a question by Senator Moula Bux Chandio, the education minister also told in a written reply that the Higher Education Commission (HEC) awards various local and foreign scholarships, as per criteria approved by Executive Committee of National Economic Council (ECNEC)/Central Development Working Party (CDWP), Government of Pakistan.
The minister said that the HEC awards PhD scholarships on the basis of MS/MPhil Degree (17-18 years schooling). This is in accordance with National Qualification Framework.
In reply to an question by Senator Muhammad Usman Khan Kakar, Shafqat Mahmood told that House that there are a total of 8902 students of Balochistan whose MPhil and PhD courses fees have been reimbursed by HEC under the Prime Minister Fee Reimbursement Program during the last five years.