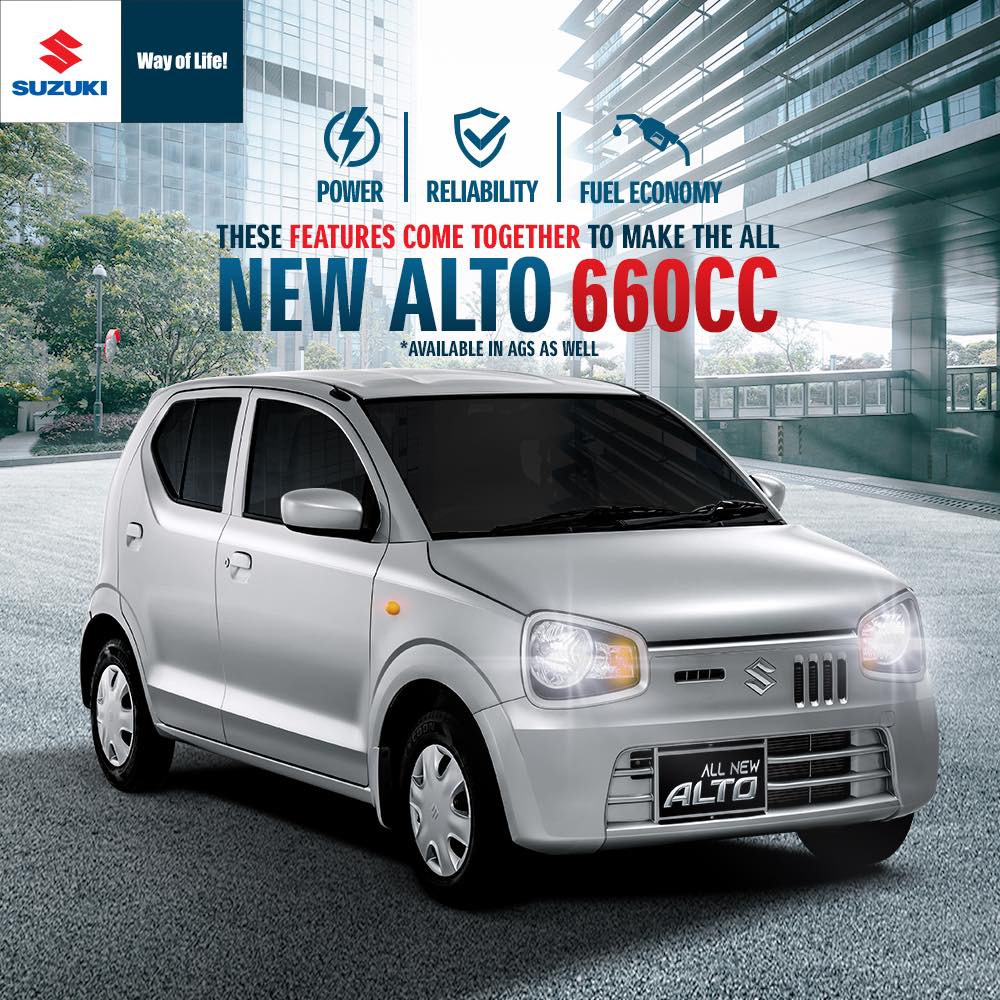 Suzuki Alto by Pak Suzuki Motors Company is considered the most economical car in Pakistan. It makes every new car buyer turn to Suzuki dealers to get one. But, affordability does not mean that it is the best buy. There are many reasons not to buy the Suzuki Alto 660cc in Pakistan.
Reasons not to Buy Suzuki Alto
PSMC has secured the market for decades when Suzuki Mehran was seen everywhere on the roads. After its discontinuation, the people of Pakistan have been turning towards Suzuki Alto as a cheap option. But, it is not truly worth spending your money for some reasons. Here's why not buy Suzuki Alto.
Price 

Safety

Small body 

Engine 

Better Options are Available 
Price 
The price of the Suzuki Alto VX is very high which is around PKR 2,251,000 which is the bass variant and the price can go up to PKR 2,700,000.
Safety
There is not a single airbag available which really affects the safety. Suzuki Alto does not support any kind of special brakes, there is only the standard Drum brake available in this model. The built quality is not that high standard. 
Small Body
Suzuki Alto has a small body as compared to other models Which gives less room space. Due to its small and standard body, it can barely survive disasters like road accidents.
Engine
Suzuki Alto comes with a 658cc petrol engine with 5-speed manual transmission which is not a big engine compared to its price. The car has a top speed of 140KM/H but at this speed, the car will start vibrating the standard drum brake cannot stop the car in the right spot.
Better Options are Available
Suzuki Alto has a price tag of Rs 2,251,000. Which is a large amount, there are many options available in the market that are better and in the same price tag like Daihatsu Mira, Nissan Dayz, and Prince Pearl.