ISLAMABAD, Pakistan: With the help of Smart Lockdown and observance of Standard Operating Procedures (SOPs) by the people, Pakistan has somewhat managed to flatten the curve of Coronavirus (COVID-19).
As per the National Command & Operation Centre (NCOC), 531 people tested positive for COVID-19 and 15 succumbed to the virus across Pakistan on August 10.
As of now, in total 285,191 people have been infected by the virus and 6,112 have died of it across the Country since February 26.
In the last 24 hours, 482 patients were cured, which took the number of recovered people to 261,246.
Currently, 17,833 COVID-19 patients are under treatment in Pakistan.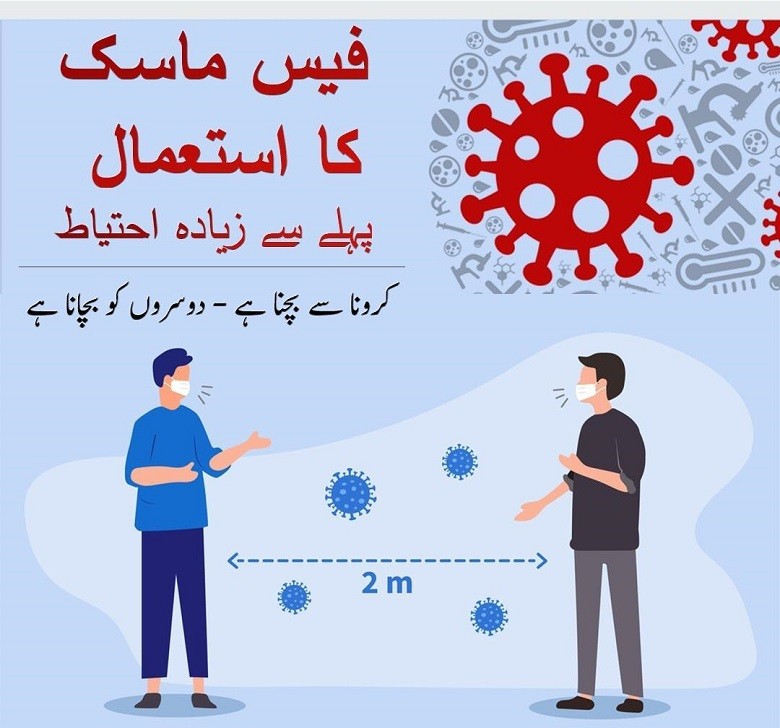 The NCOC data says that 18,227 tests were conducted throughout the Country on August 10 to diagnose the virus.
Of them, 8,397 tests were conducted in Sindh, 5,180 in Punjab, 1,597 in Khyber Pakhtunkhwa, 2,436 in Islamabad, 355 in Balochistan, 114 in Gilgit-Baltistan, and 148 in Azad Jammu and Kashmir (AJK).
There is no patient on ventilator in AJK, Gilgit-Baltistan and Balochistan, according to the NCOC.
As of August 11, 146 ventilators are occupied across Pakistan out of 1,859 ventilators allocated for COVID-19 patients.
In addition, 1,365 patients are right now admitted in 735 hospitals with COVID-19 facilities across the Country.