ISLAMABAD, Pakistan: The Novel Coronavirus continues to wreak havoc in Pakistan unabatedly since its second wave hit the Country and in the last 24 hours, 2,843 new infections were recorded with a positive ratio of 6.6% and 42 people died of the virus.
Both the figures were the highest since July 9 and July 19 respectively when 3,359 people had been tested positive while 46 deaths were registered in a day.
The data released by the National Command & Operation Centre (NCOC) on Saturday morning reveals that 42,752 COVID tests were conducted on November 20 throughout the Country.
Of them, 16,275 tests were conducted in Punjab, 12,975 in Sindh, 7,052 in Islamabad, 4,615 in Khyber Pakhtunkhwa, 896 in Azad Kashmir, 664 in Balochistan, and 302 in Gilgit-Baltistan.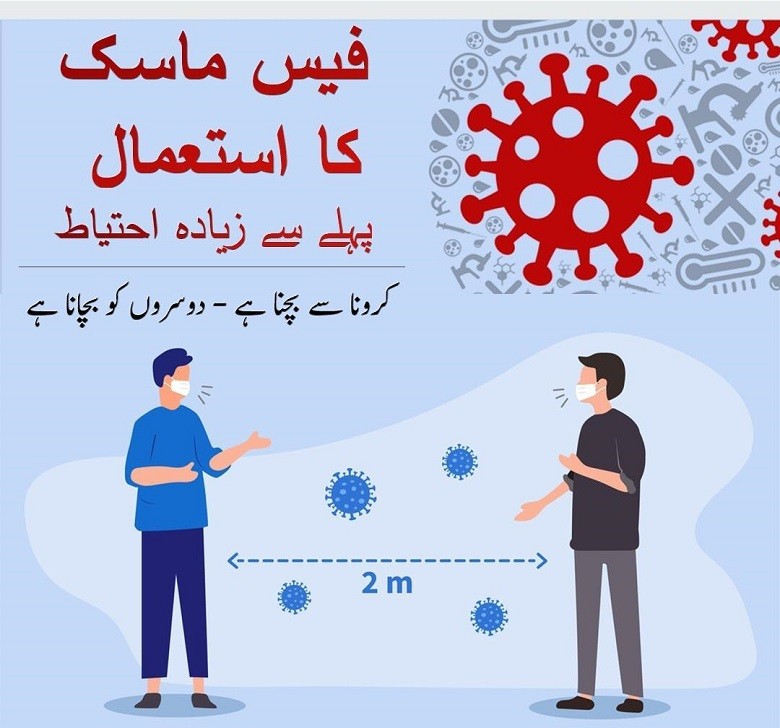 On November 20, 2,826 Coronavirus Cases emerged and 15 patients died in Punjab, 2,799 Cases and 19 deaths occurred in Sindh, 1,323 Cases and 4 deaths occurred in Khyber Pakhtunkhwa, 270 Cases and 4 deaths occurred in Islamabad while 158, 134, and 93 Cases were reported in Balochistan, Azad Kashmir, and Gilgit-Baltistan respectively.
Positivity Ratio in Islamabad;
The trends of positivity and cases per day.

Stay informed and follow SoP's. pic.twitter.com/yO1rxCufll

— Zaeem Zia MD-MPH (@ZaeemZia) November 20, 2020
With more Coronavirus Cases pouring in, now the total tally has risen to 371,508 whereas the Country has suffered 7,603 deaths.
In total, 328,931 patients have recovered till date in the Country and as of November 21, 34,974 patients are under treatment.