ISLAMABAD, Pakistan: As many as 1,063 more people were infected by the COVID-19 pandemic and 27 succumbed to it across Pakistan on July 28, according to the National Command & Operation Centre (NCOC).
However, 2,447 COVID-19 patients tested negatives, afterward, now a total of 244,883 people have been recovered from the virus in the Country.
As per the NCOC data, 21,256 tests were conducted on 28 July including 9,571 in Sindh, 7,038 in Punjab, 1,131 in Khyber Pakhtunkhwa (KPK), 1,840 in Islamabad Capital Territory (ICT), 1,302 in Balochistan, 106 in Gilgit-Baltistan, and 268 in Azad Jammu and Kashmir (AJK).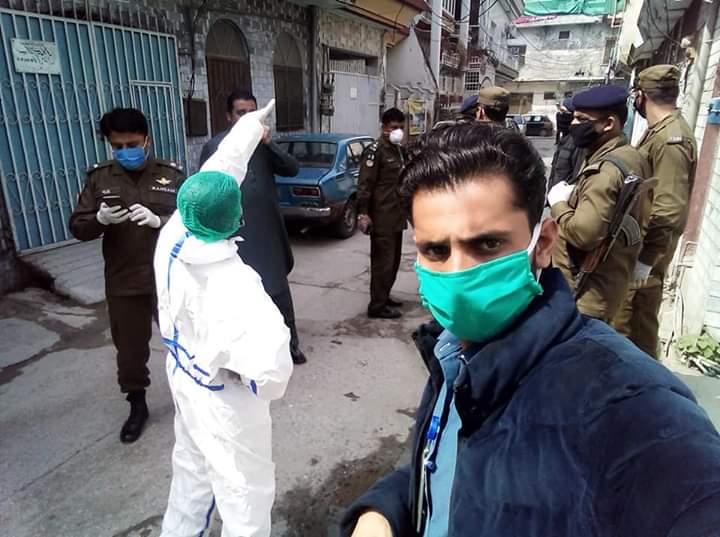 Since February 26 to date, a total of 276,288 people across Pakistan have been infected by the COVID-19 while 5,892 have passed away to it.
With 119,398 Coronavirus Cases and 2,172 deaths, Sindh is atop in terms of being the most affected province.
Punjab follows as the second most affected province with 92,452 Cases and 2,133 death; KPK with 33,724 Cases and 1,186 deaths; ICT with 14,963 Cases, 165 deaths; Balochistan with 11,654 Cases and 136 deaths; AJK with 2,055 Cases and 50 deaths; and Gilgit-Baltistan with 2,042 Cases and 50 deaths.
The NCOC data says that at present, 227 ventilators are occupied across Pakistan out of 1,859 ventilators allocated for COVID-19.
It says that there is no patient on the ventilator in Balochistan.
In addition, the data says that 1,879 Coronavirus patients are admitted in 734 hospitals with COVID facilities across the Country.