ISLAMABAD, Pakistan: The Senate was told on Thursday that under the Naya Pakistan Housing Scheme, 3,564 Low-Cost Housing Units (LCUs) of Workers Welfare Fund (WWF) and 18,499 of Akhuwat Foundation have been completed.
Sharing the data with the House in replying to a question by Senator Bahramand Khan Tangi, the Minister Incharge of the Cabinet Division told that 150,712 LCUs are under construction and planning all over the Country.
The House was told that balloting for 1,508 LCUs of WWF in Zone-V, Islamabad; 4,000 LCUs of LDA City Lahore; 2,000 LCUs of Farash Town, CDA, Islamabad; 839 LCUs of Raiwind, Sargodha and Chiniot and 300 LCUs of PHA Housing Scheme, Jalozai, Nowshera, Khyber Pakhtunkhwa has been conducted.
It was further told that the Cases of 9,563 applicants successful in balloting for under construction housing units are in process for Housing Finance.
The Summary of the present status of the Projects at different locations is as under:
Low-Cost Housing Projects in collaboration with Development Authorities, Federal Government Employees Housing Authority and WWF: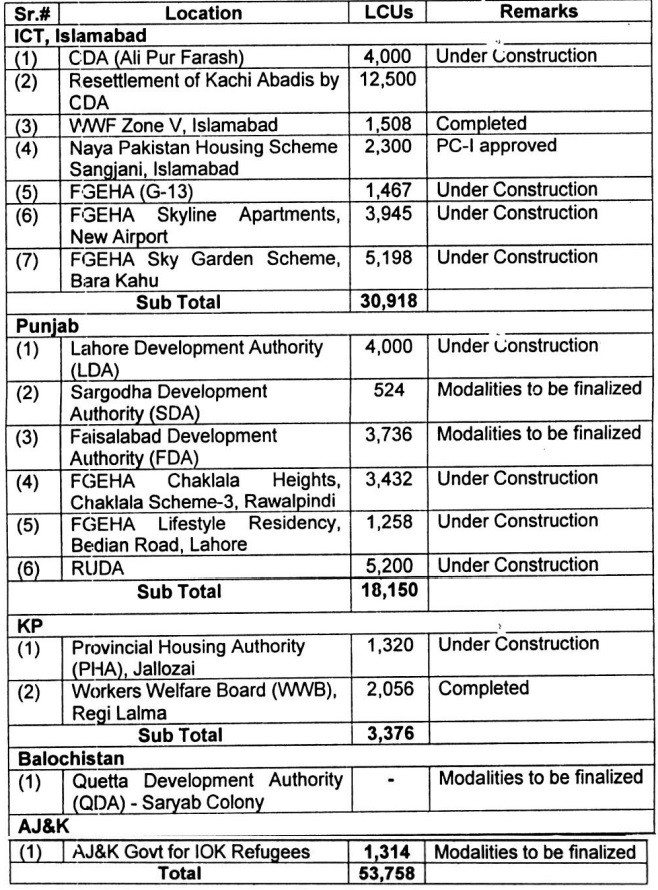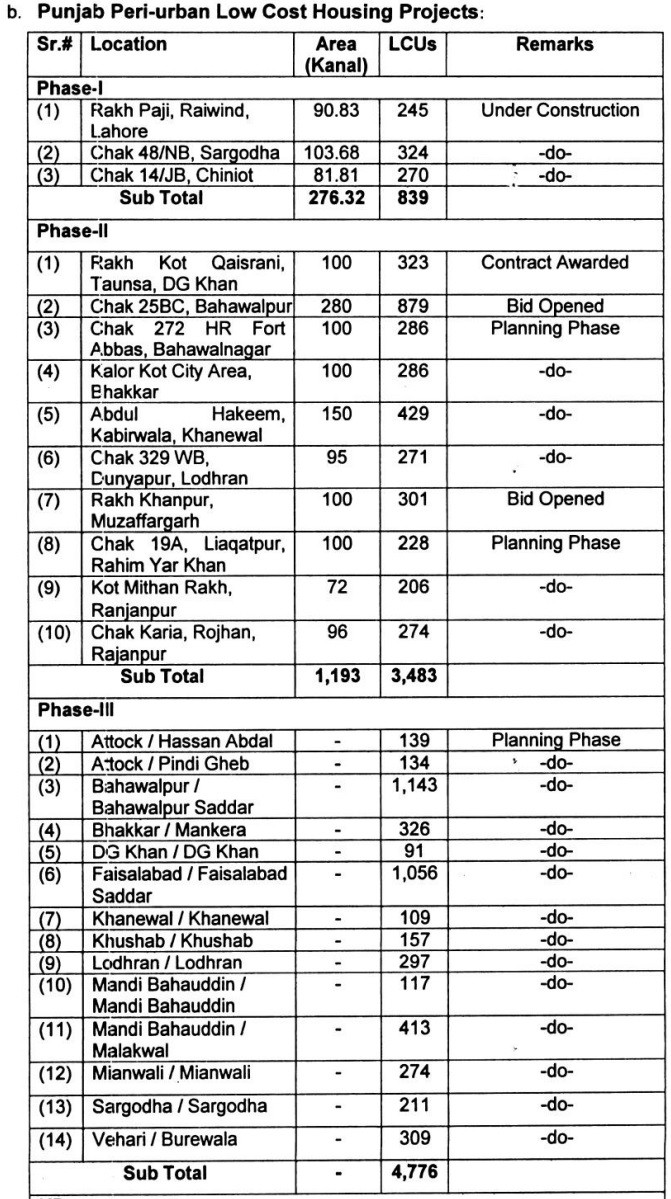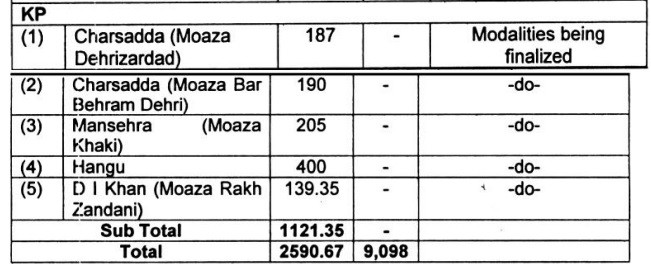 Low-Cost Housing Projects son Private Lands to whom Eligibility Letters have been issued for development finance from their respective banks: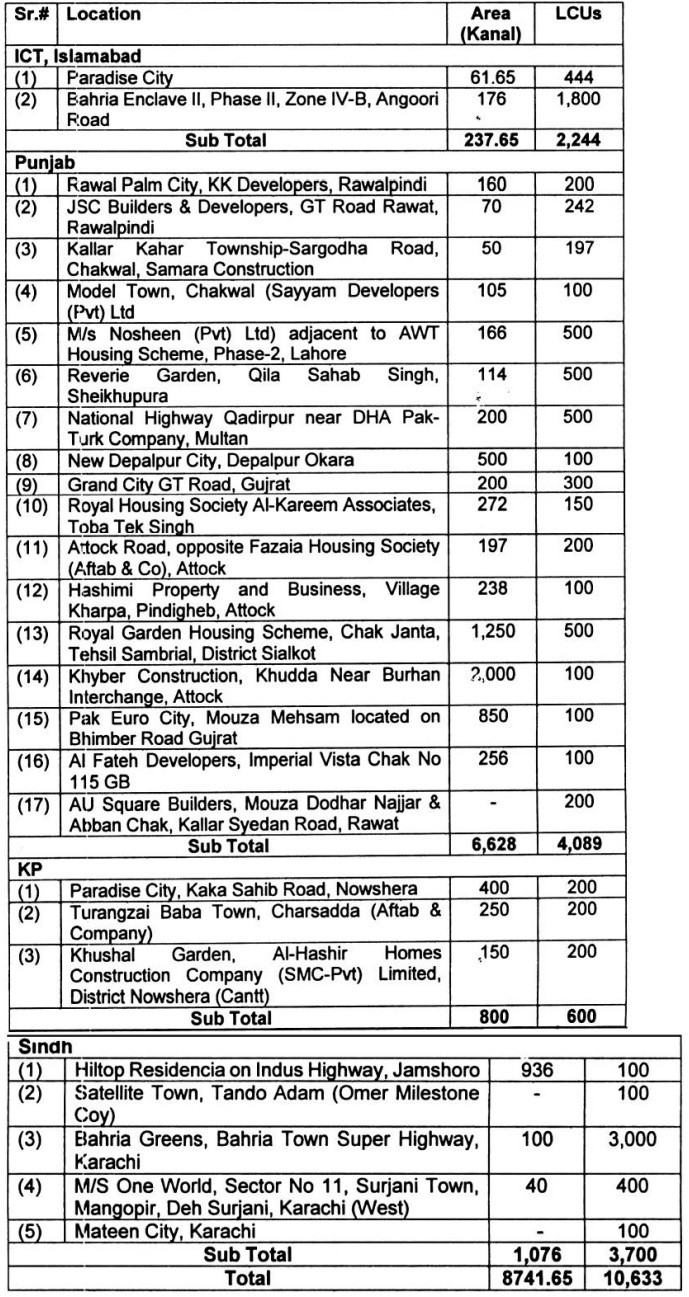 Low-Cost Housing Projects on Private Lands under planning phase: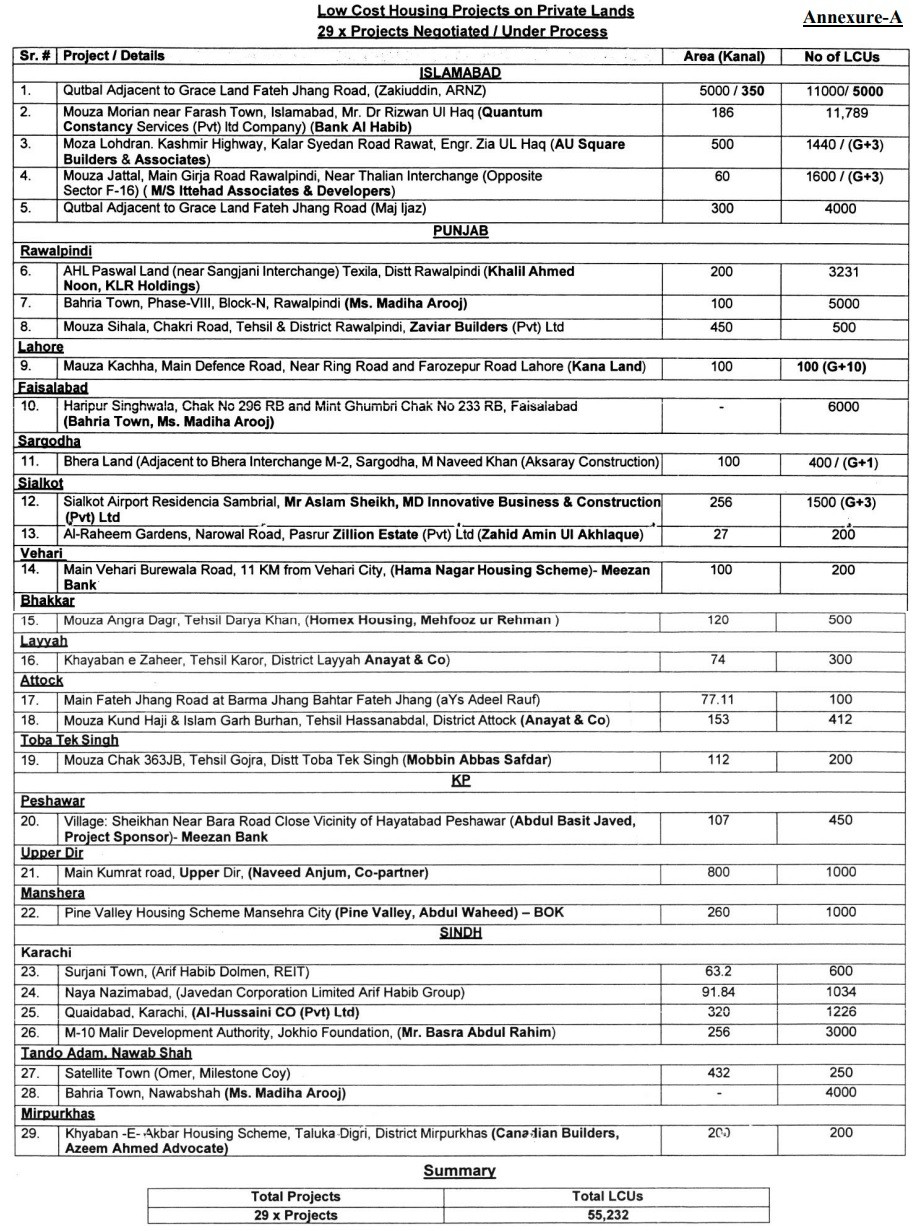 The House was further apprised that Banks, Microfinance Banks (MFBs) and House Building Finance Company Limited (HBFCL) have now received applications worth Rs 492 billion from 120,133 applicants.
Out of which, loan worth Rs 222 billion has been approved for 57,595 applicants and an amount of Rs 88 billion has been disbursed.