ISLAMABAD, Pakistan: Further 441 people tested positive for Coronavirus and 18 people lost their lives in the last 24 hours across the Country, according to the data updated by the National Command & Operation Centre (NCOC) on Wednesday.
The data says that 489 COVID-19 infected persons got recovered in the last 24 hours; therefore, now the recovery toll has mounted to 281,459.
So far, a total of 296,590 people have been infected by Coronavirus throughout the Country while 6,318 have died.
Currently, 8,813 infected persons are under treatment.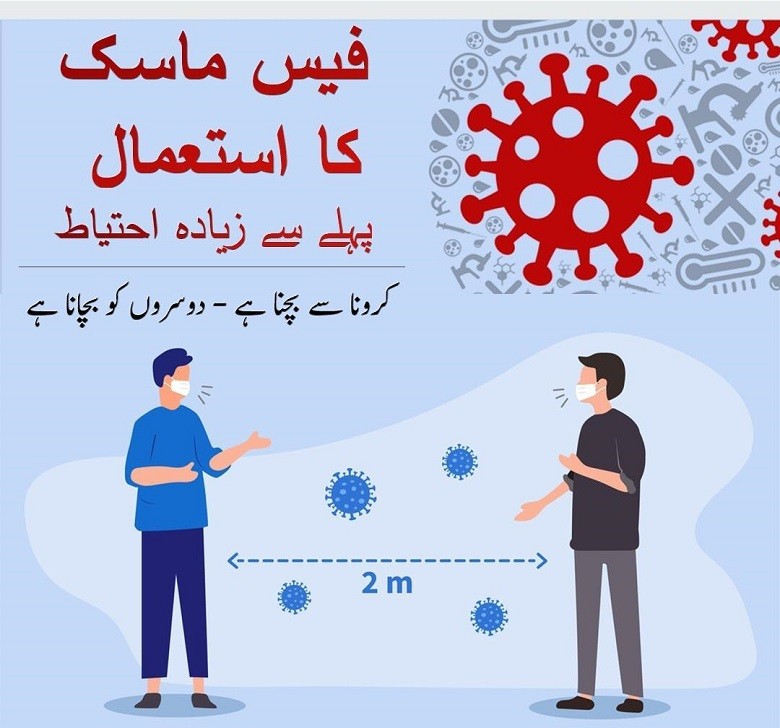 The NCOC data says that 20,480 tests were conducted to diagnose the virus on September 1.
Out of them, 9,349 tests were conducted in Punjab, 5,668 in Sindh, 2,734 in Khyber Pakhtunkhwa (KPK), 2,233 in Islamabad Capital Territory (ICT), 182 in Balochistan, 251 in Gilgit-Baltistan, and 63 in Azad Jammu and Kashmir (AJK).
Since February 26 to date, Sindh has registered 129,615 Coronavirus Cases and 2,409 deaths, Punjab 96,921 Cases and 2,204 deaths, KPK 36,265 Cases and 1,255 deaths, and Islamabad 15,666 Cases and 175 deaths.
Likewise, Balochistan has recorded 12,899 Coronavirus Cases and 141 deaths, Gilgit-Baltistan 2,922 Cases and 71 deaths, and AJK 2,302 Cases and 63 deaths.