What would you say if I tell you that there is at least one person out there in some corner of this world who looks like you?
Fascinating isn't it?
Now, it may be hard for regular folks like us to find ours however public figures and celebs doppelgangers are easier to spot. Pakistani celebrities like Mahira Khan, Iqra Aziz, and Mehwish are among those celebs whose lookalikes have been found on the internet over the years!
List of Pakistani celebrities and their lookalikes
We present to you a carefully curated list of Pakistani celebrities and their lookalikes that will make you wonder if you are seeing double.
Spoiler alert: some of the lookalikes are celebs as well!
1.Mahira Khan
Recently, a lifestyle blogger Kurasah Anwer caught attention on social media. While many were just fascinated by her resemblance to the Superstar actor, some trolls made baseless assumptions like a possible plastic surgery. However, Kurasah shut them down by revealing how she has been compared to Mahira since she was 14. Kurasah has a sizable following of her own. From a distance, she resembles Mahira a lot. The only noticeable difference between the two is their nose. Fun fact, Mahira Khan had got a nose job during her Humsafar days.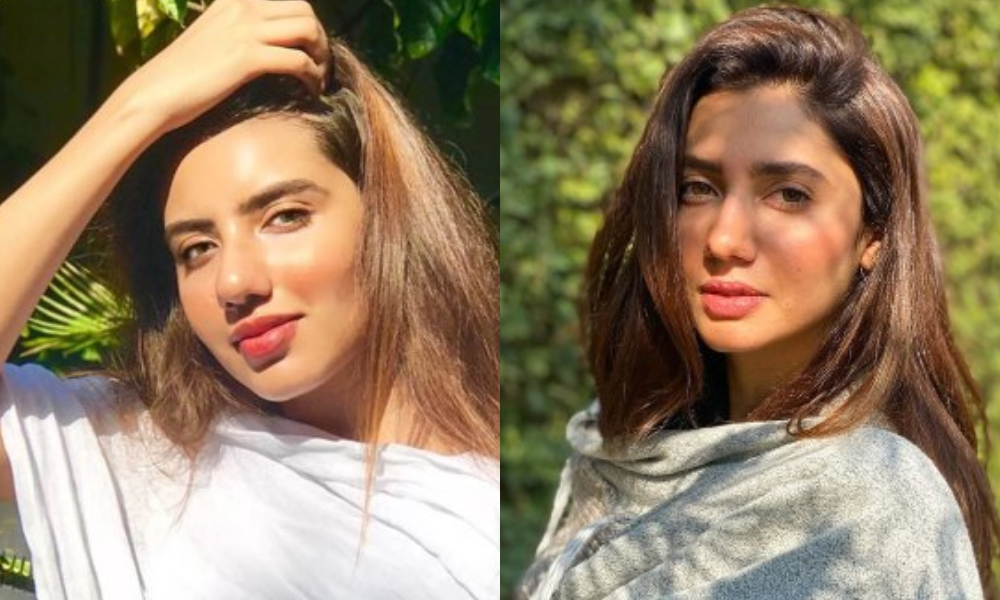 2. Mehwish Hayat
There are numerous people who have been declared as Tamgha Imtiaz holder Mehwish Hayat lookalikes. These include Bollywood actress Nargis Fakhri and beauty mogul Huda Kattan. But recently another person has made it to the list and we must say the resemblance is uncanny. If you remember a few months a few an Iraqi blogger Roza made the headlines. We believe Roza is the closest in terms of resemblance but we will leave all three for you to decide!
Roza and Mehwish Hayat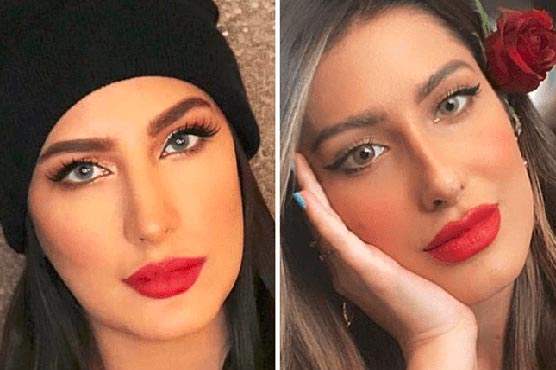 Nargis Fakhri and Mehwish Hayat
 Huda Kattan and Mehwish Hayat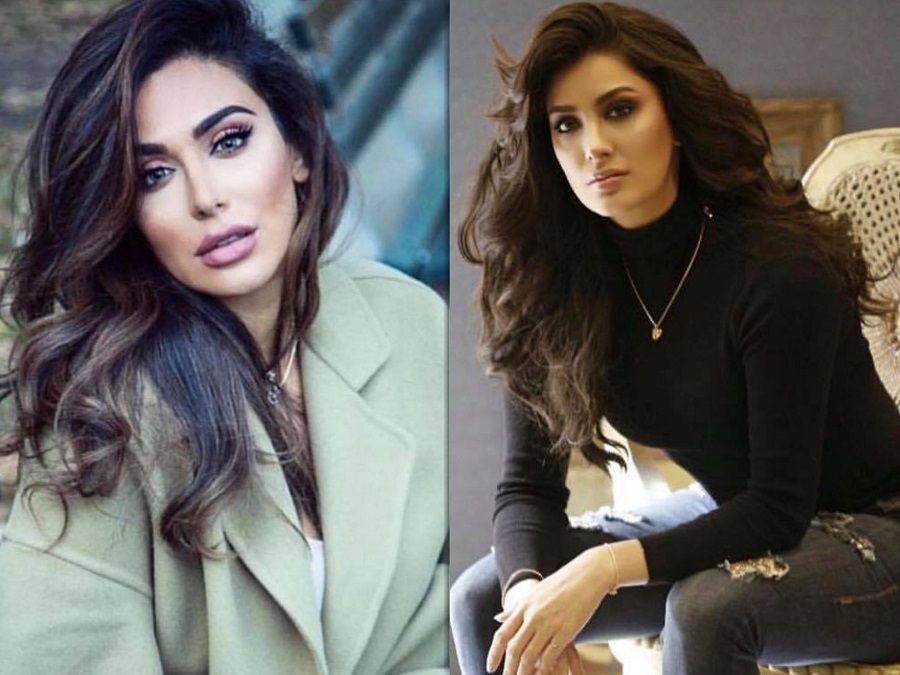 3. Iqra Aziz
Suno Chanda famed Iqra Aziz also has a Lebanese clone. Recently, Iqra's sister Sidra Aziz shared a video on her twitter handle. The video was of a Lebanese couple grooving to the music in their car. She revealed that for a second she mistook her for Iqra. Her doppelganger is an architect Nour, who caught wind of this as well. She later shared that she herself was fascinated by the resemblance and thought Iqra was very pretty.
4. Ali Rehman Khan
The latest find in the doppelganger scene is Ali Rehman Khan and Indian soap actor Nakkul Mehta. Both Nakkul and Ali caught on to this comparison by a Twitterati and it seems they approve this twin connection. Their twitter exchange was surely adorable!
https://twitter.com/alirehmankhan/status/1299384032862646274
Well, there are definitely some obvious similarities like face cut, skin tone, eyes, and even their beard!
5. Osman Khalid Butt
Youtuber turned actor Osman Khalid Butt was massively compared to Hollywood actor Orlando Bloom in the past. At first, we thought maybe only his younger version had a resemblance to Bloom. So we decided to put this theory to test.
The first photo is side by side photo of the duo from a few years ago.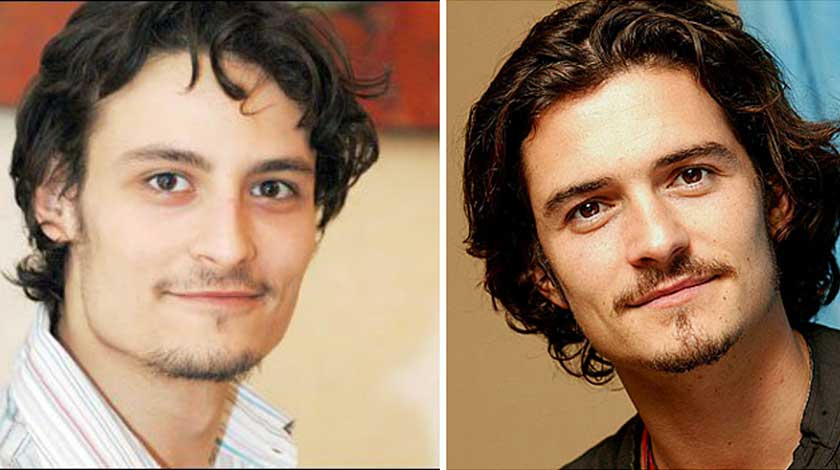 And the second one is a rather recent photo of both. And guess what? They resemble all the same even now!
6. Humaima Malik
The Legend of Maula Jatt actress Humaima Malik also has a Turkish look alike. Burcin Abdullah is the spitting image of Humaima Malik. Interestingly, Burcin is also an actress. Infact, she also starred in the uber hit series Dirilis: Ertugrul.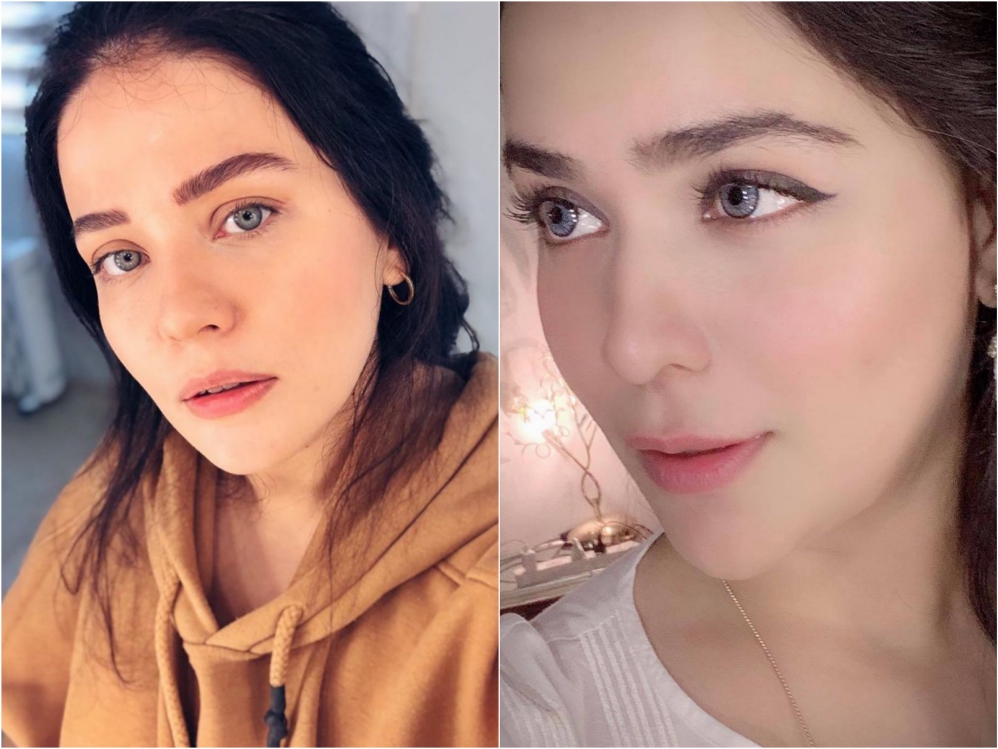 7. Arij Fatima
Bollywood's emerging star Kriti Sonan and Pakistani actress Arij Fatima have also been compared by many. Both the actresses have a faint resemblance especially their chins, but we would not call them carbon copies.
8.Ramsha Khan
To be fair we had not thought of this comparison, but it seems that Ishqiya actress Ramsha Khan has been compared to Anuskha by some fans. Recently, during an interview, she expressed her annoyance to the fact. She emphasized on the fact that she wants to be identified as Ramsha only. Well, we couldn't help but check it out. We believe its the lips and eyes.
9. Nazia Hasan 
A more common comparison that is being made is Anushka Sharma and Anuskha is the Pakistan's pop queen Nazia Hasan (late). There is a slight resemblance there for sure!
10. Adeel Hussain
The last one on the list of Pakistani celebrities and their lookalikes list is the Ho Mann Jahan famed Adeel Hussain and his twin from Bollywood. That's right the Dhoom actor John Abraham and Adeel Hussain do share similarities that can't be ignored. See it for yourself!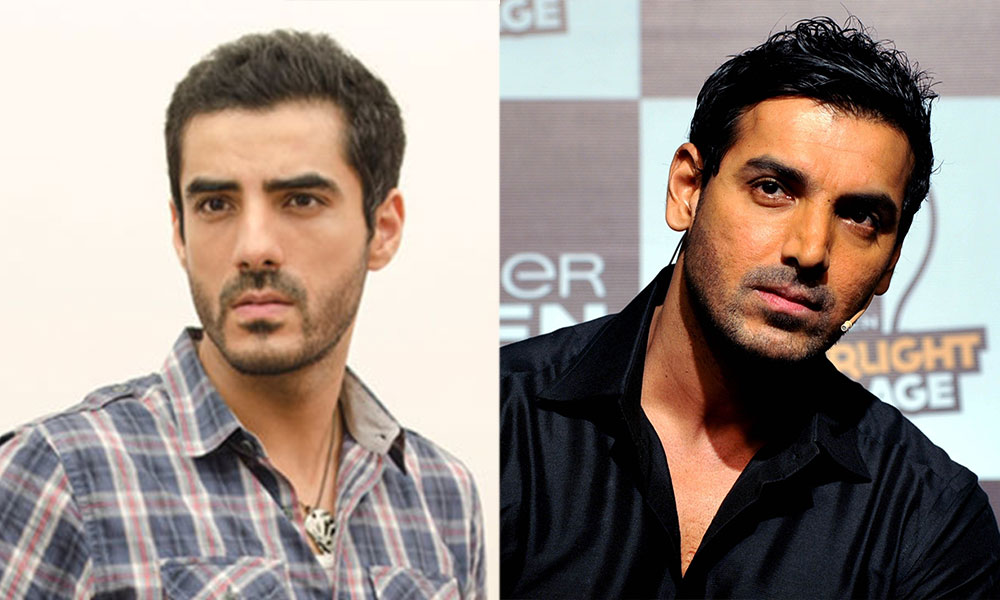 This was our roundup of Pakistani celebrities and their lookalikes. Let us know if we missed any in the comments below!