Dubai is a global hub for shopping and everyone dreams to shop at Dubai malls. They can find the best products and a wide range of international brands for everyone. So, people can go to Dubai and shop at different malls according to their budget. Along with shopping, they can do a lot more like dine the finest food at food courts and visit the cinemas and play areas. We have listed down the best shopping malls in Dubai 2023.
Best Shopping Malls in Dubai 2023
The Dubai Mall
City Walk
Mall of Emirates
Mercato Mall
Ibn Battuta Mall
WAFI Mall
Dubai Marina Mall
Dubai Outlet Mall
The Beach
Dubai Hills Mall
The Dubai Mall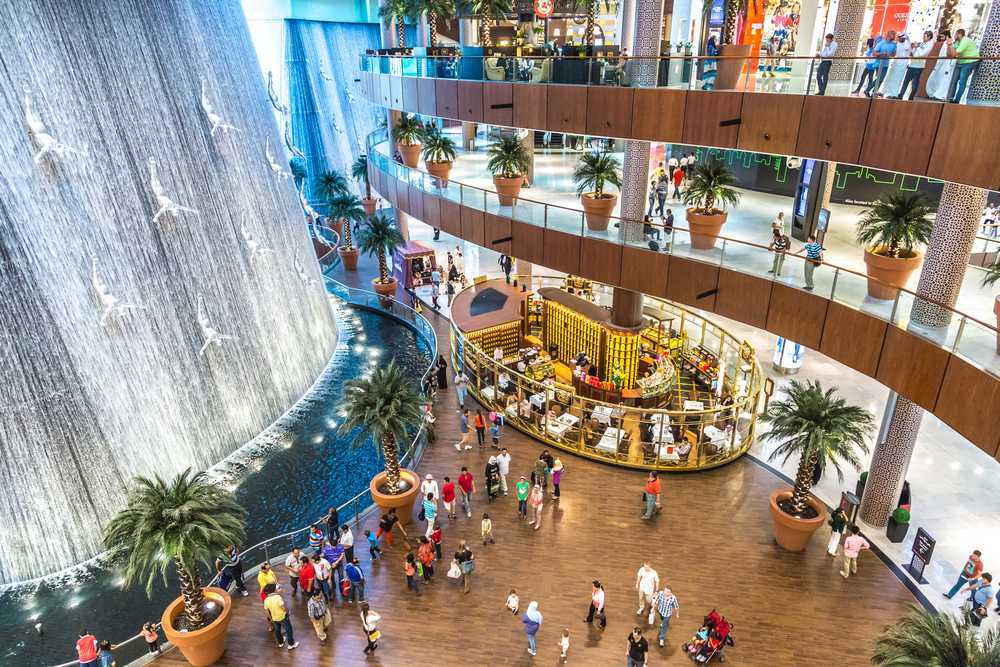 The Dubai Mall is one of the largest shopping malls in the world. It is a perfect visiting spot for everyone who visits Dubai. The visitors can shop, dine, and play at The Dubai Mall. there are 1,200 retail stores for all budgets from discounted shops as well as high-end world brands. Along with shopping, there is the world's largest underwater aquarium (Dubai Aquarium and Underwater Zoo), the Dubai Ice Rink, and Kidzania.
Address: Financial Center Road – Downtown Dubai
City Walk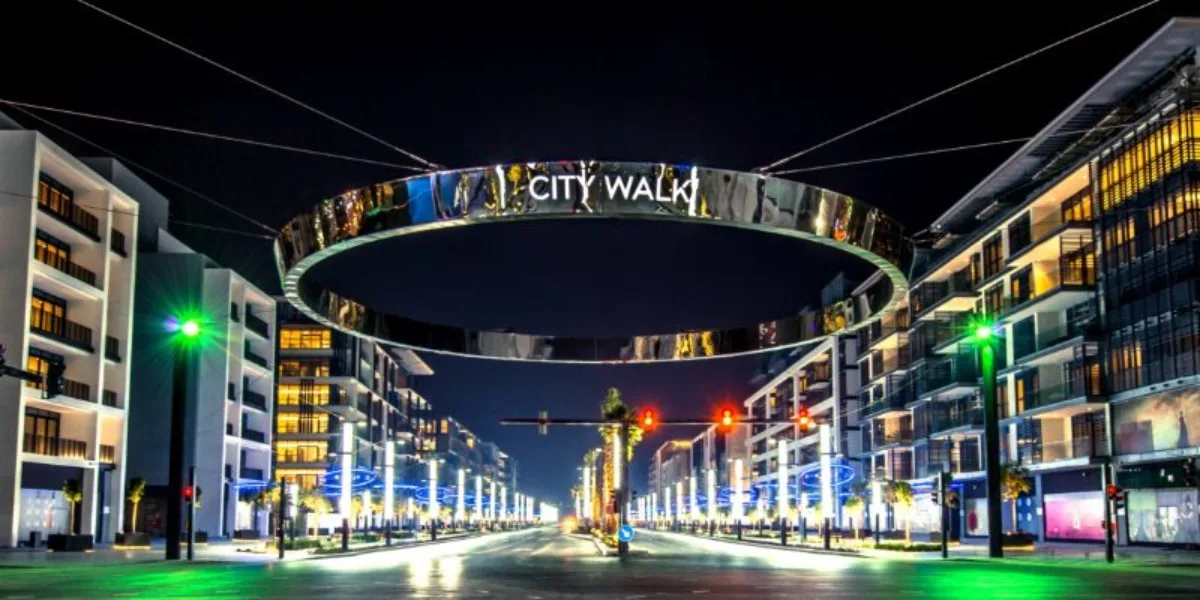 City Walk is an attractive visiting spot in Dubai that is located between Downtown and Jumeirah Beach. It provides a view of Burj Khalifa. City Walk offers a blend of Lonndon-esque streets, NY Times Square, and Dubai's shopping arenas. Here shoppers can find everything from casual and budgeted items to top fashion outlets of the world. The City Walk also has a wide range of restaurants where the shoppers can dine according to their tastes as well as their budget. There are also several entertainment options like Coca-Cola Arena, Cinemas, and Walk Parks,
Address: Al Wasl and Al Safa Road Junction, Sheikh Zayed Rd – Al Wasl – Dubai
Mall of Emirates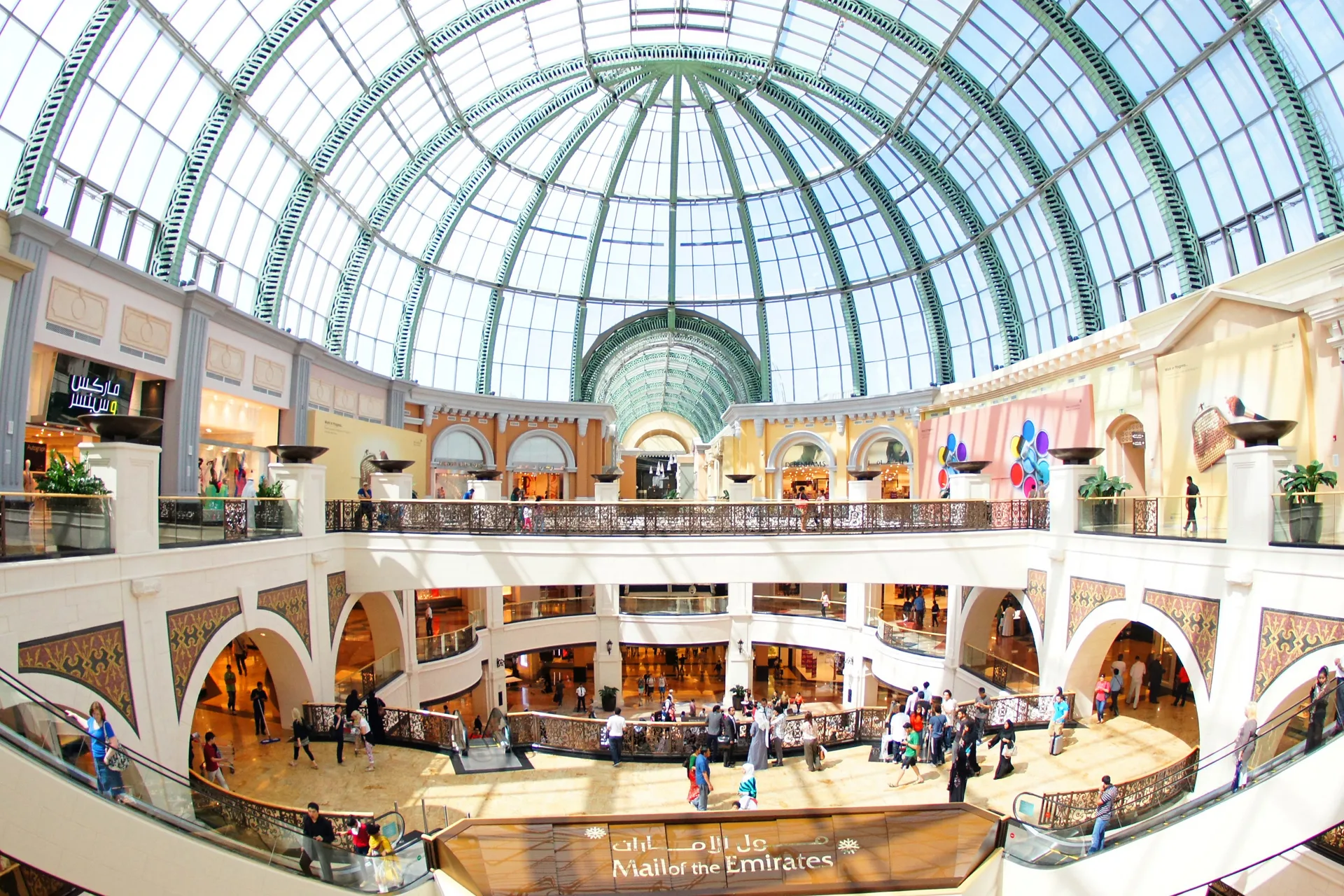 Mall of Emirates is one of the most famous shopping malls in Dubai, UAE. It has more than 630 retail outlets of clothing brands like Louis Vuitton, Gucci, Marks and Spencer, Zara, etc. There are also other attractions like Ski Dubai, Magic Planet, and the largest IMAX Screen Cinema.
Address: Interchange 4, Sheikh Zayed Road – Al Barsha 1 – Dubai
Mercato Mall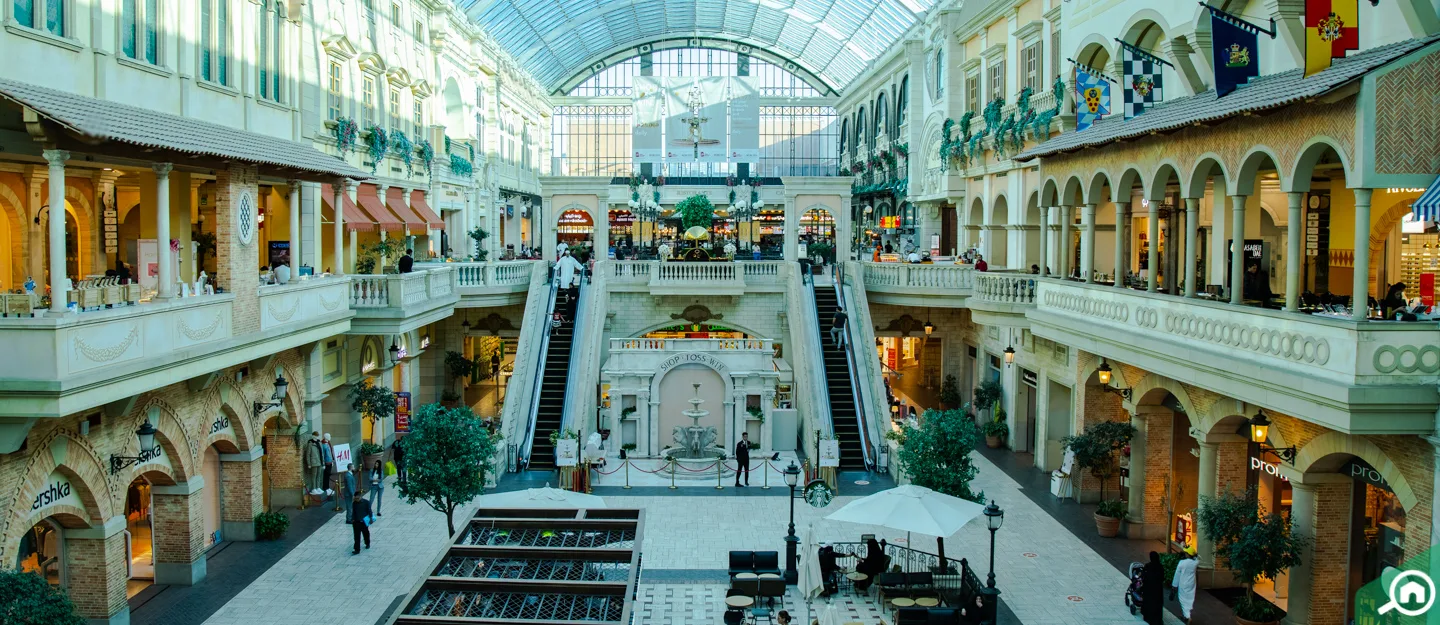 Mercato Mall has a comparatively smaller premise but contains the finest retail outlets from around the world. It is constructed on Italian-inspired architecture design. There is a huge glass roof to give an iconic view of the sky along with an Italian-inspired food court in the middle to find scrumptious cuisines from around the world. Mercato Mall has over 140 shops that sell electronics, clothes, shows, books, makeup, perfumes, and much more necessities and luxuries of life.
Address: Jumeirah Beach Rd, Jumeira 1 – Dubai
Ibn a Battuta Mall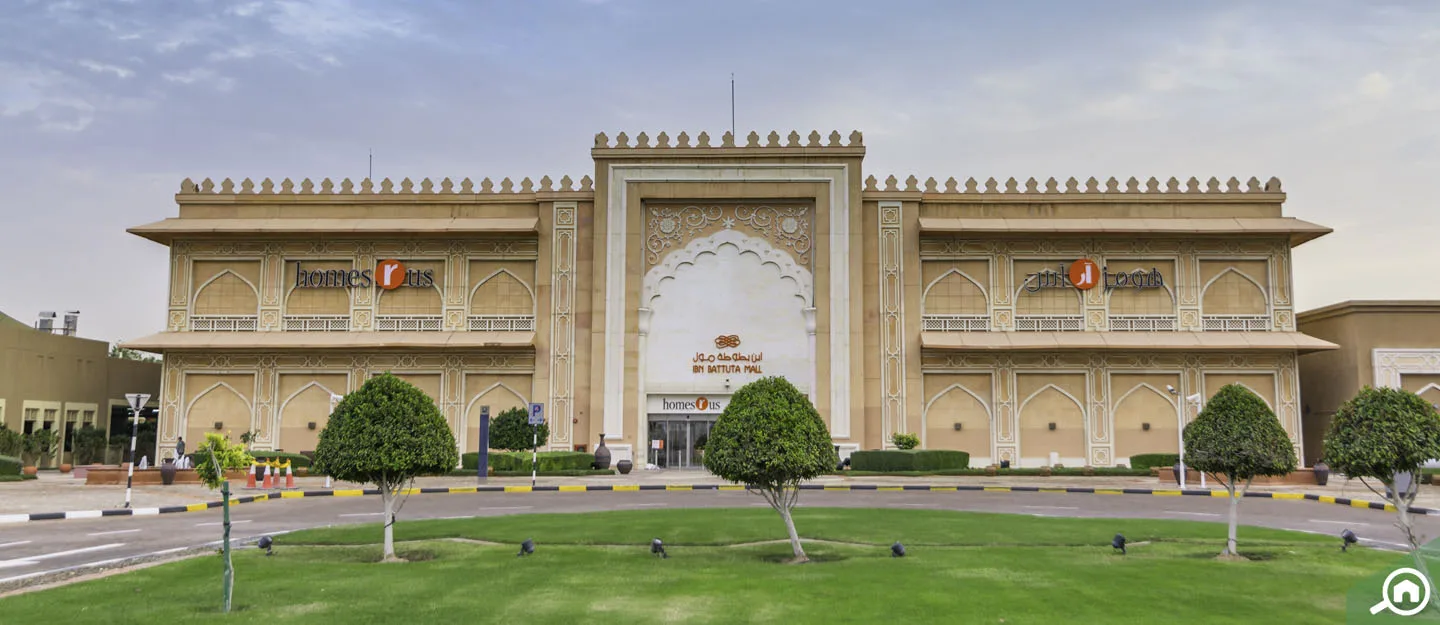 Ibn e Battuta Mall is the largest themed shopping mall in Dubai UAE. This mall is named after the great Moroccan explorer Ibn e Battuta. Ibn e Battuta Mall has over 275 stores, 4,500 parking spaces, and 50 restaurants. There are different activities available at this mall like shopping, dining, bowling, movies, arcade gaming, relaxing, live entertainment, and much more. It consists of 6 different themed courts Tunisia Court, Egyptian Court, Persia Court, Indian Court, China Court, and Andalusia Court.
Address: Sheikh Zayed Rd – Dubai – United Arab Emirates
WAFI Mall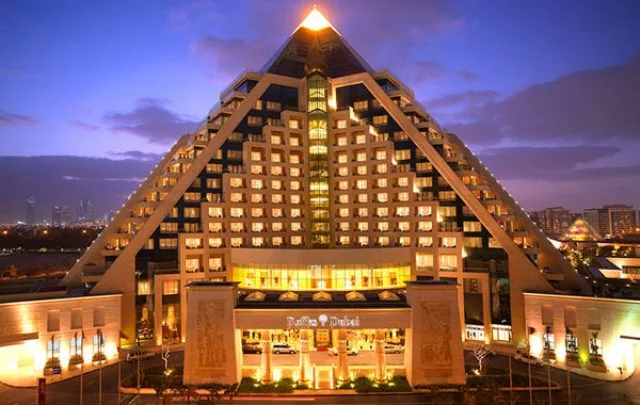 WAFI Mall is one of the iconic shopping malls in Dubai which is constructed on Egyptian architecture. It is not only an ideal shopping mall for tourists but a favourite tourist attraction. There are carved Egyptian Pyramids and Great Phynix at the entrance. Moreover, Egyptian carved figures are found at every corner of the mall which makes the tourists experience Egypt without even going there. In terms of shopping, WAFI mall has all the luxurious brands of the world.
Address: Oud Metha Rd – Dubai – United Arab Emirates
Dubai Marina Mall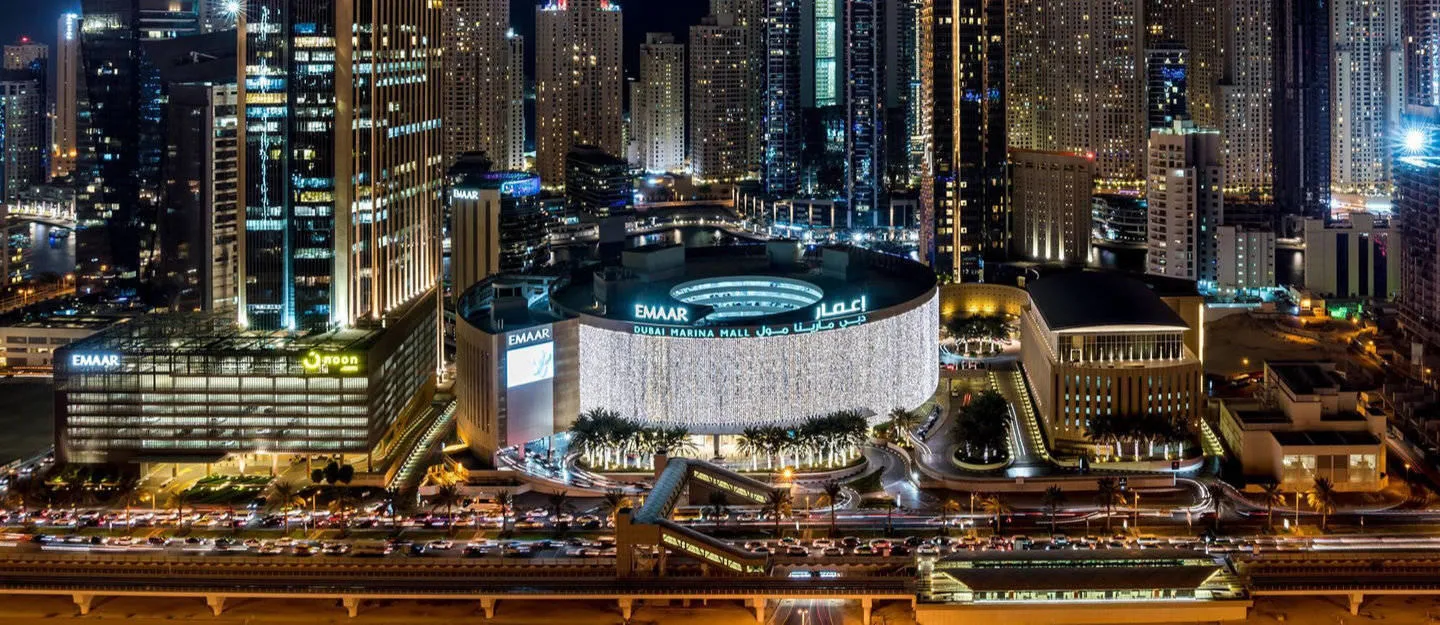 Dubai Marin is located at the heart of Dubai Marina so the shoppers can enjoy shopping while surrounded by the fresh sea breezes. It is a family spot where everyone can find an activity to enjoy like shopping, dining along the waterside, bowling, cinema, kid's play area and late-night walks. There are around 140 retail outlets of international brands.
Address: Sheikh Zayed Road, Al Marsa Street, Dubai Marina
Dubai Outlet Mall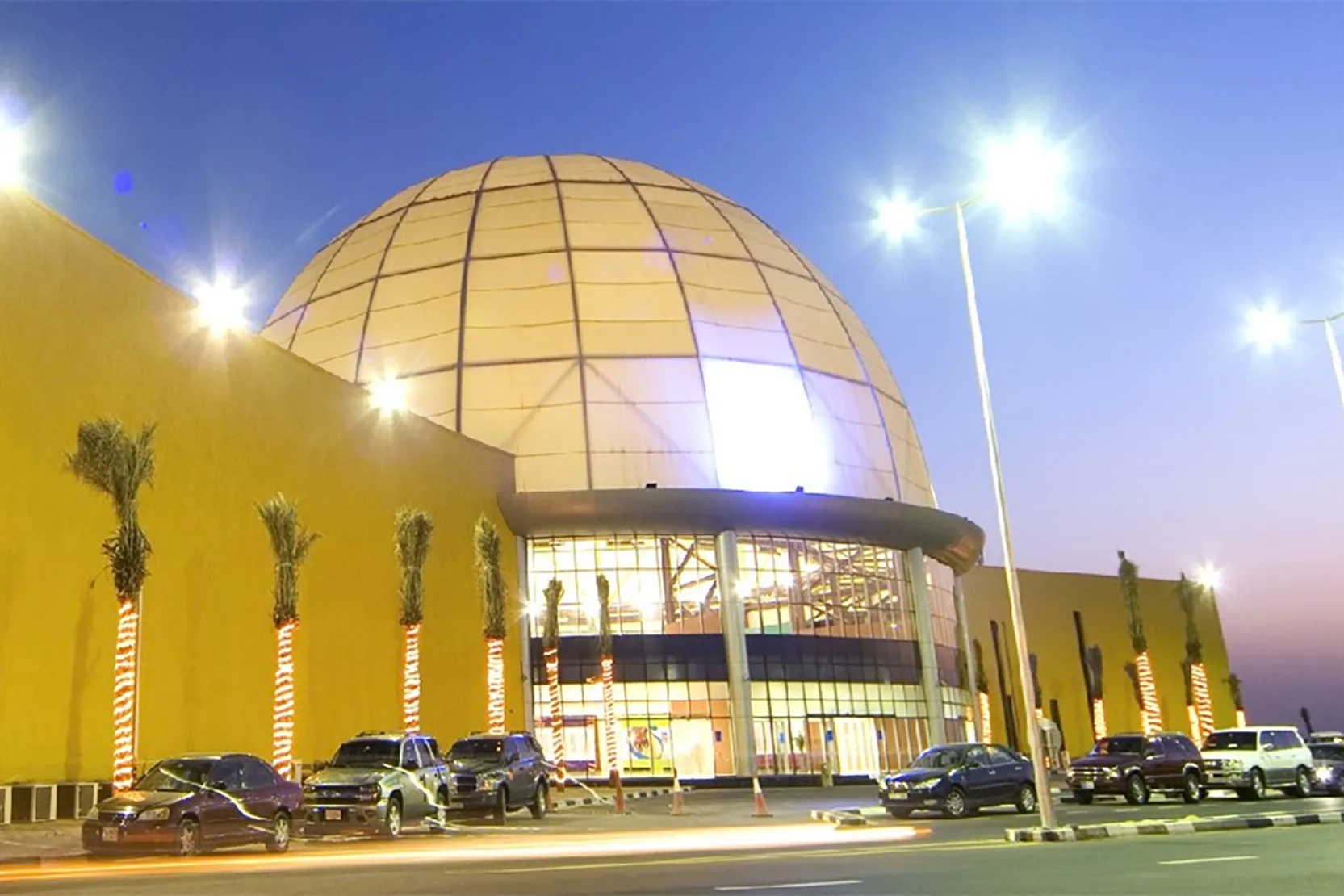 Dubai Outlet Mall is a large shopping mall in Dubai which is a resort for shoppers who search for sales everywhere. There are 240 stores including GUCCI, Prada, Louis Vuitton, Marc Jacobs, etc. Along with luxury, visitors can get the benefits of discount sales all around the year. It is a huge mall with a kids' play area in the middle so kids can have fun while the parents shop around. There are also a number of cafes and restaurants to refuel your energy while shopping.
Address: Dubai Al-Ain Road (Route 66) – Dubai
The Beach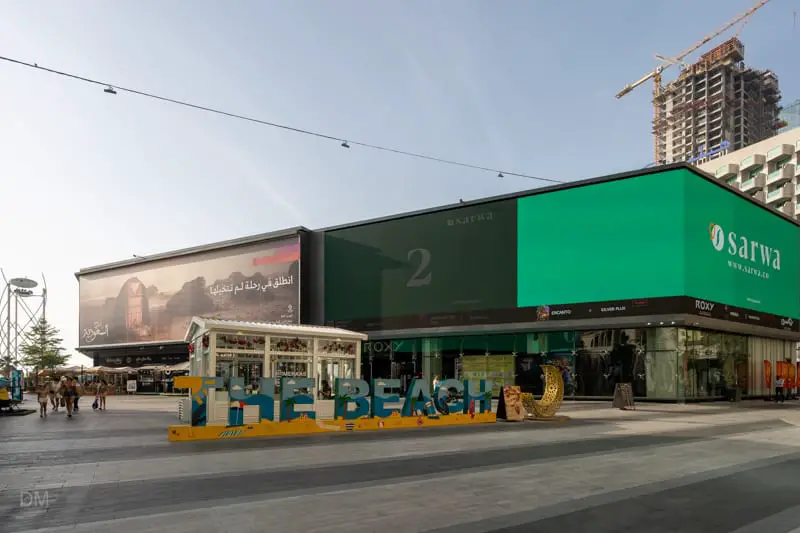 The Beach shopping mall in Dubai is the open-air shopping centre located at Jumeirah Beach Residences, Dubai, United Arab Emirates. It has more than 100 stores of luxury brands as well as restaurants and cafes. The BEach provides the benefit of walking along the beachline while shopping or dining at this mall. So enjoy the Beach view along with retail therapy to relax your mind.
Address: Jumeirah Beach Residence, Dubai, United Arab Emirates.
Dubai Hills Mall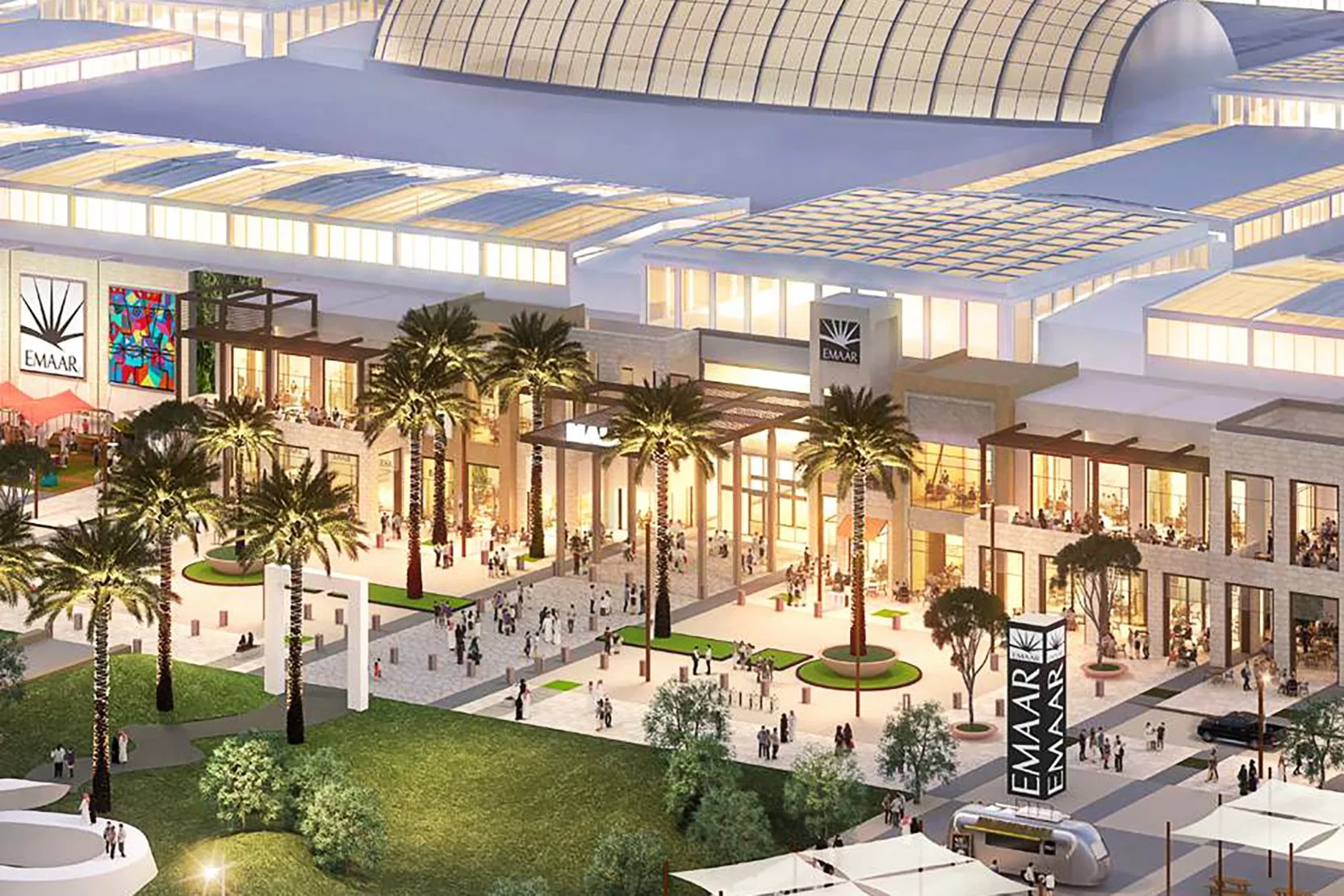 Dubai Hills Mall is among the largest malls in Dubai, UAE. It has more than 650 retail stores with a wide variety of restaurants and cafes. Along with luxurious retail outlets, restaurants, lush green lands, family entertainment, cinemas, and even an indoor rollercoaster.
Address: Dubai Hills Estate – Dubai – United Arab Emirates
These are some of the best shopping malls in Dubai that provide a variety of shopping outlets and numerous entertainment activities. So, shopping malls are not just for shopping, go there and relish yourself with dining, movies, entertainment, gaming, relaxation, and much more. Also, visit 1 to 10 dirham shops in Dubai for discounted and affordable shopping experience.